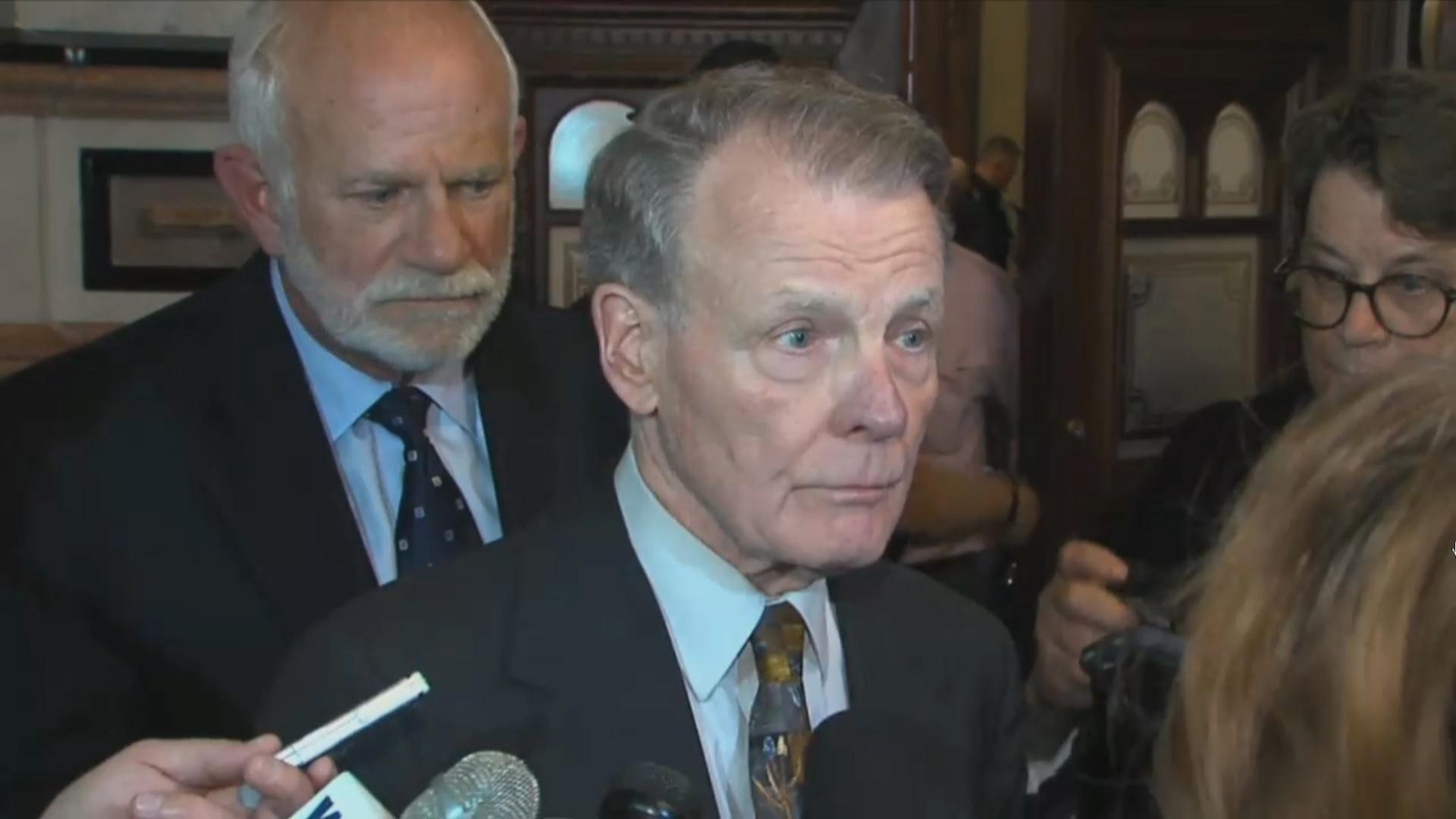 Illinois House Speaker Michael Madigan (WTTW News)
Gov. J.B. Pritzker is calling for a change in leadership at the top of the Illinois Democratic Party, a day after U.S. Sen. Dick Durbin said the party "paid a heavy price" under embattled House Speaker Michael Madigan in Tuesday's election.
Durbin made news Wednesday in an interview on "Chicago Tonight" when he said Madigan's continued presence as chairman of the party "has not helped" after Democratic candidates statewide had been "tarred as Madigan allies who are behind corruption and so forth and so on."
"All across our state – and the advertising told the story – we paid a heavy price for the Speaker's chairmanship of the Democratic Party," Durbin said Wednesday night.
Asked about those comments Thursday, Pritzker said he agreed with Durbin, saying campaigns linking Democrats to Madigan were able to tap into voters' concerns about corruption and their "lack of trust in government."
"There are real challenges there," Pritzker said, adding that he has proposed "significant ethics reforms" that he wants the state legislature to take up. "The Republicans, and the billionaires who sided with them, were effectively able to use the speaker as their foil and that hurt our ability, our state's ability to get things done."
Asked a follow-up question as to whether he agreed with Durbin that there needs to be "new leadership at the party," Pritzker simply answered: "Yes."
The longtime House speaker has come under fire due to his entanglement in Commonwealth Edison's bribery scandal.
Madigan has not been indicted or accused of any legal wrongdoing, but he is labeled in a formal deal between federal prosecutors and electric utility ComEd as the "public official A" whom former ComEd executives spent nearly a decade trying to cozy up to via a bribery scheme.
In Tuesday's election, Democrats lost ground in the state legislature and Illinois Supreme Court Justice Thomas Kilbride – who was referred to by opponents in campaign ads as "Madigan's favorite judge" – was not retained.
On top of that, the so-called "fair tax" amendment, which Pritzker dumped millions of his own dollars into backing, was defeated.
Despite the defeats and criticism from the governor, Madigan on Thursday reportedly said he will not step down from his position.
Contact Matt Masterson: @ByMattMasterson | [email protected] | (773) 509-5431
---