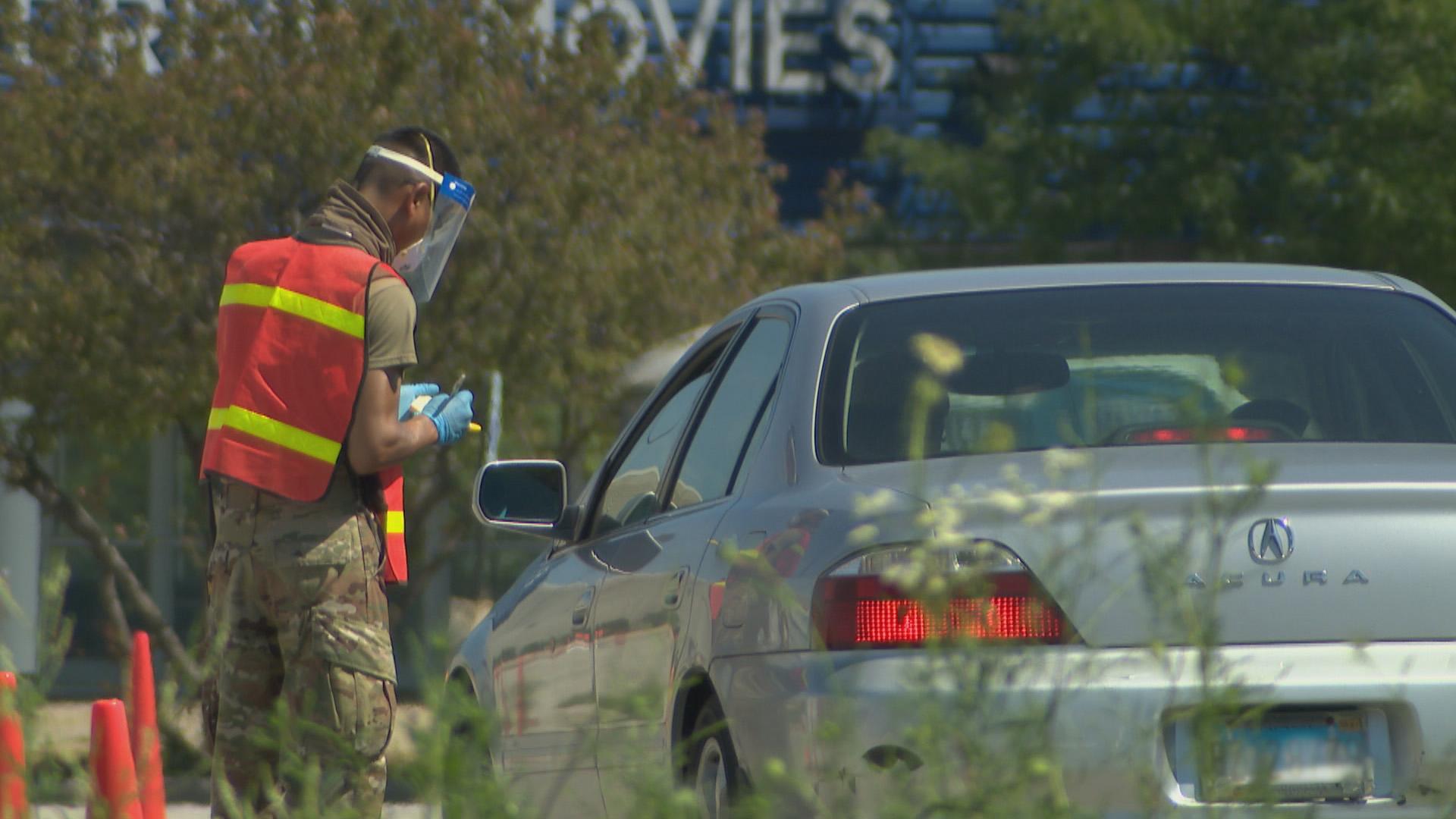 (WTTW News)
A day after reporting a record number of new COVID-19 cases over a 24-hour period in Illinois, state health officials on Sunday said another 4,062 residents have become infected with the coronavirus, and 24 have died.
Illinois on Saturday surpassed 6,000 new cases for the first time after labs conducted more than 83,000 tests for COVID-19 in a single day. More than 72,000 tests were conducted in the following 24 hours, the Illinois Department of Public Health reported Sunday.
The rolling seven-day statewide positivity rate of 6.1% is an increase from 5.3% a week ago. The rate in suburban Cook County is 7.7% and in Chicago it is 7.5%, according to regional metrics from IDPH.
Since the first COVID-19 infection was reported in Illinois in late January, more than 7 million tests have been processed and 374,256 confirmed COVID-19 cases reported. State health officials have also reported 9,505 deaths as a result of the virus.
Residents of Cook County accounted for half of the virus-related deaths reported Sunday. Among them was a man in his 20s and a man in his 40s. A Cook County woman in her 40s was among the 17 Cook County residents reported dead Saturday. 
This week, Gov. J.B. Pritzker and IDPH Director Dr. Ngozi Ezike resumed their practice of holding press briefings each weekday to update the public on the status of the virus in Illinois.
On Friday, officials announced that half of the counties in Illinois are now considered to be at a warning level for the virus. Suburban Cook County and Chicago — considered their own "counties" by IDPH in its data reporting — are not among the 51 counties at increased risk of spread. But the list includes Kane, McHenry and Will counties, as well as dozens of counties located in regions 1, 5, 7 and 8 — all of which are operating under tightened mitigations.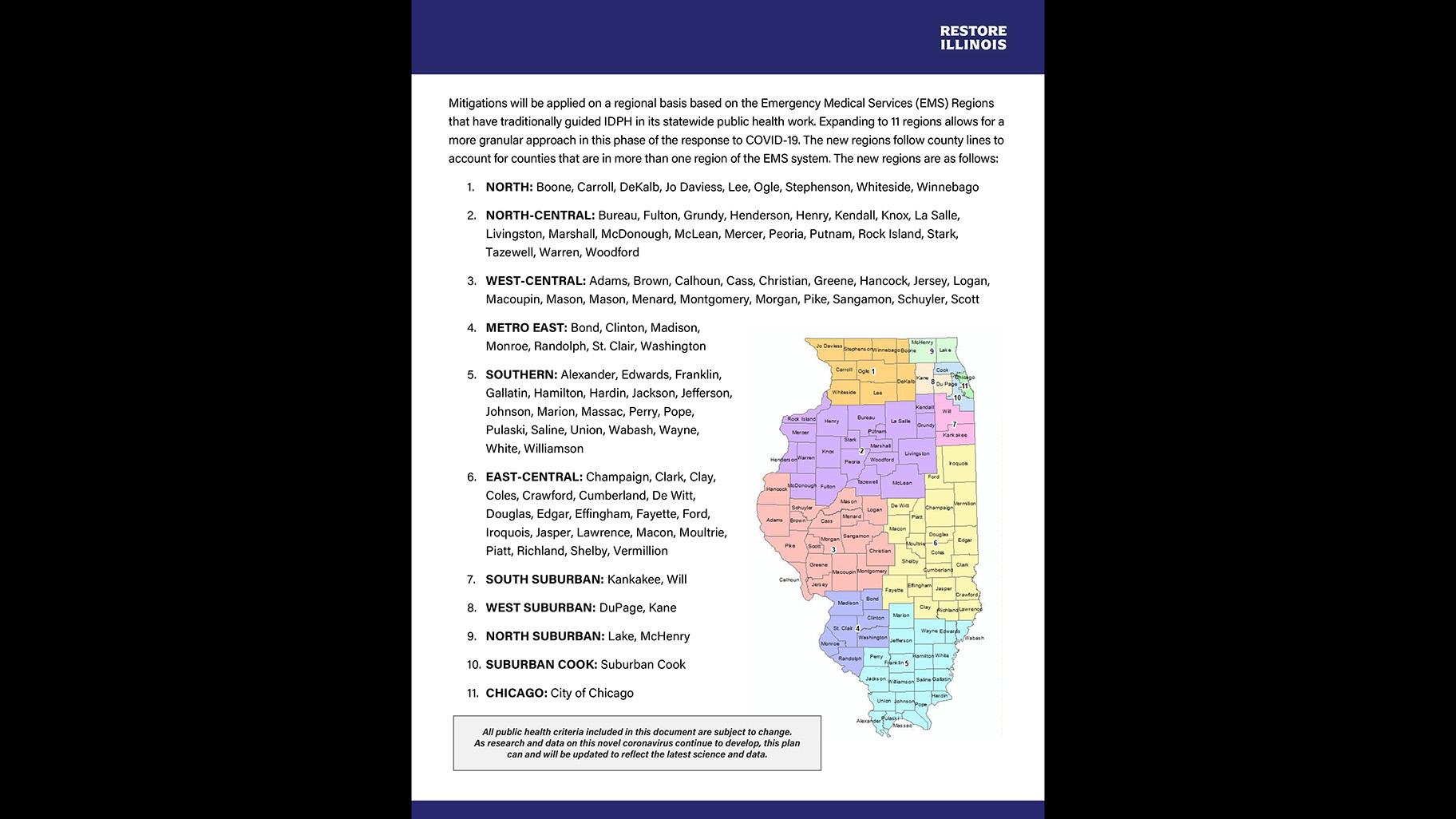 A map of Illinois' 11 regions. (Click to see full COVID-19 mitigation plan released by Gov. J.B. Pritzker.)
"The way we work, the way we live, the way we play have all changed," Ezike said Friday, "and the harsh reality is that the sacrifices we've made and that we continue to make do not have a future expiration date."
A county reaches a warning level when it experiences an increase in at least two COVID-19 risk indicators from the state's resurgence mitigation plan, according to IDPH.
Note: This story was first published Saturday, Oct. 24, 2020. It was updated Sunday with the latest data from the Illinois Department of Public Health.
---