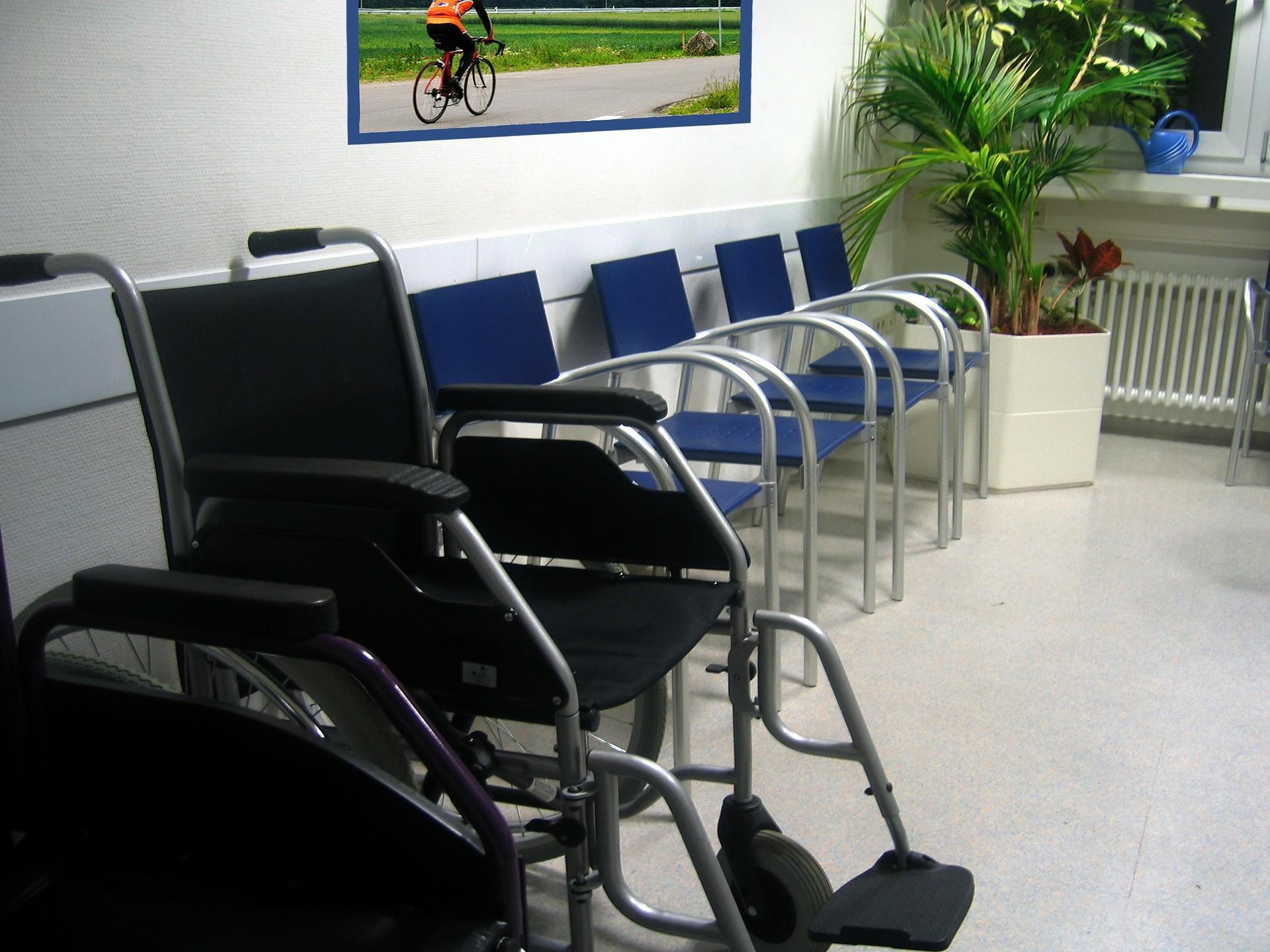 (Gerd Altmann / Pixabay)
Like everything else in the era of COVID-19, visiting a friend or family member in the hospital has changed.
In some cases, it's allowed in only the most dire of circumstances, like when a patient is receiving end-of-life care.
The policies are meant to curb the spread of the virus.
"Obviously, when COVID-19 hit us in the beginning of March, we realized from what we've learned from many scientists was how important it was to restrict person-to-person spread as much as possible," said Sue Murphy, a nurse and chief experience officer at UChicago Medicine, which temporarily ended its visitor hours in early March.
Murphy, who has been a nurse for 30 years, said staff at UChicago Medicine took on the unofficial role of surrogate visitors in the early days of the pandemic.
She and her team developed a "virtual rounding" in which clinical staff called a patient in the hospital's care every day – not to talk about their medical condition but to talk about their other needs.
"It was a, 'How are you? What can I do for you?'" Murphy said. The same staff person called the same patient each day to build up a rapport. "What was lost without visitors wasn't just family ties, it was a relationship of caring for people who weren't feeling good," she said.
That practice has continued even though some patients are now allowed to have visitors, Murphy said, though with restrictions in place — and the potential for tightened rules if the rate of COVID-19 infection continues to rise — visits are still not the same as they were before the pandemic.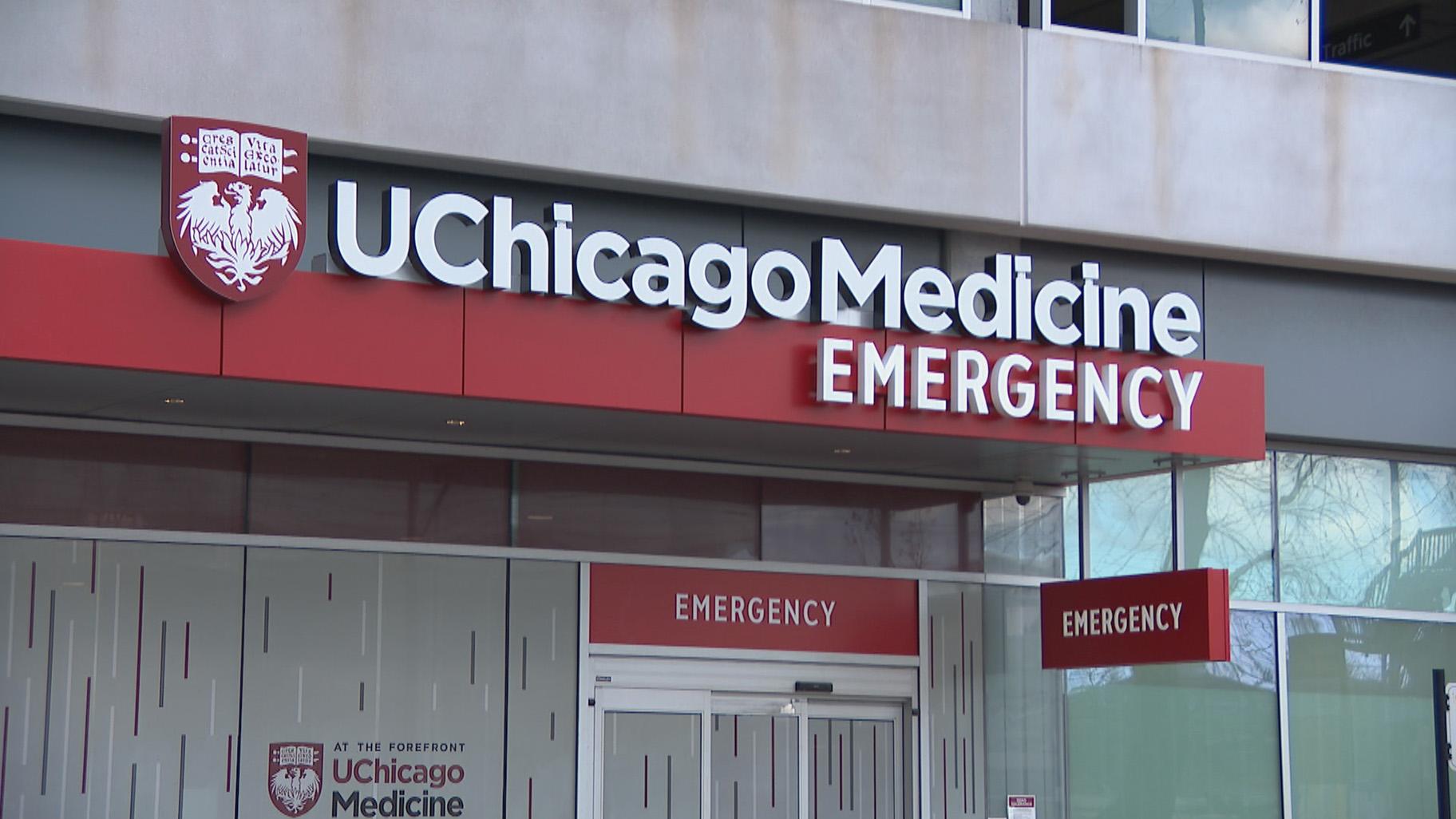 (WTTW News)
"Absolutely nothing is going to make us feel better until we're back to normal. Everything we do is still hard. We try to make it less hard, having very skilled people making calls and being empathetic," she said. "Patients told us they feel a sense of being cared for, knowing someone is caring for them because (staff) is calling them."
According to a WTTW News analysis of visitor policies at area hospitals, Cook County Health, Loyola Medical Center and NorthShore University HealthSystems are not allowing visitors to see patients admitted to the hospital except in rare cases, such as those receiving end-of-life care.
But the majority of area hospitals now allow patients who do not have COVID-19 one or two designated visitors per day. But only those who are designated can actually pay a visit — gone are the days of casual drop-ins and hospital rooms packed with loved ones, at least for now.
The number of visitors a patient can have varies, based on a hospital's location as well as the type of setting within a hospital.
At UChicago Medicine, an adult admitted to the hospital is allowed one visitor who must remain in the patient's room but is free to come and go from the hospital. Visitors are not allowed in the adult emergency department, according to the policy. Patients receiving treatment at an adult ambulatory care clinic, or undergoing a procedure or surgery, are allowed to have someone with them to provide transportation and assistance.
Northwestern Memorial Hospital allows two designated visitors at a time during specified visiting hours (10 a.m.-8 p.m. daily) for patients who are not being treated for COVID-19, according to the policy. Visitors are only allowed outside of visiting hours in certain situations, such as for patients under the age of 18 and those receiving end-of-life care.
All visitors to area hospitals are required to undergo a health screening for COVID-19 and abide by Chicago's quarantine order (the order doesn't apply to patients receiving medical care).
"We have to be very careful about visitation as it relates to travel," said Murphy. "We keep abreast of the restrictions and talk to visitors every day. If they traveled to a place on the quarantine list, they need to quarantine (14 days) for us."
Visitors will also be required to wear face coverings. Some hospital systems, like Rush University Medical Center, require visitors to wear a Rush-issued surgical grade mask during their visit, while others, like UChicago Medicine, prohibit the use of masks with vents.
Currently, policies prohibit people under 18 years old – 12 in the case of Rush – from visiting until further notice, including at Ann & Robert H. Lurie Children's Hospital of Chicago.
While you may not be able to go to the hospital, you can still visit patients virtually. Hospitals are helping connect patients with their loved ones via Zoom and FaceTime or by phone.
Given the ever-changing nature of the pandemic, policies are subject to change. Be sure to check each hospital's website prior to planning a visit. 
Also, keep in mind that hospital systems have different policies for outpatient surgeries, services and office visits, as well as labor and delivery patients and those seeking care in emergency departments.
Find area hospitals' visitor policies by using the links below:
Cook County Health, Loyola University Medical Center
Ann & Robert H. Lurie's Children Hospital
NorthShore University HealthSystems
Rush University Medical Center
University of Chicago Medicine
Contact Kristen Thometz: @kristenthometz | (773) 509-5452 |  [email protected]
---