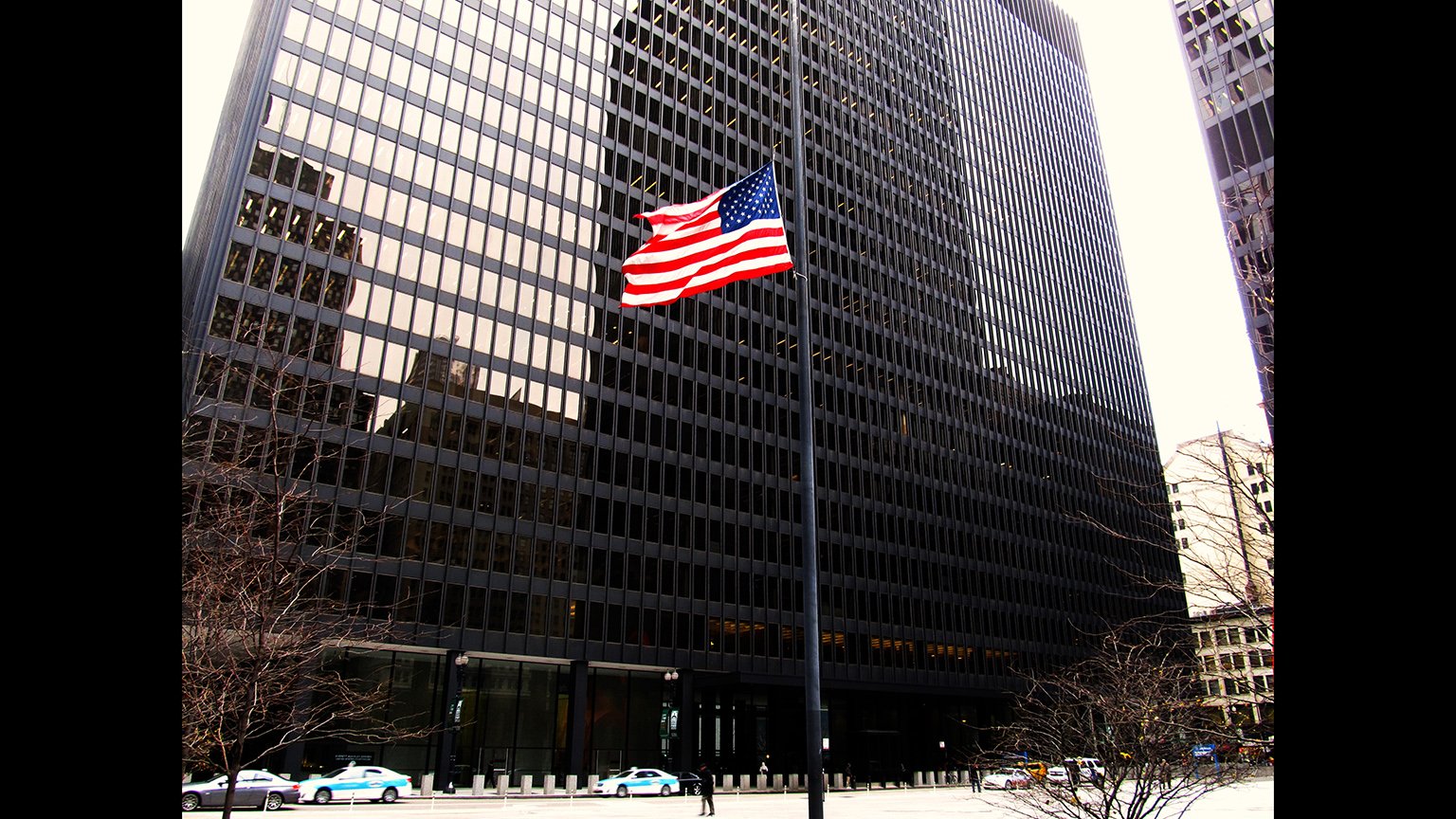 Dirksen United States Courthouse (Ken Lund / Flickr)
A federal judge has ordered Jeremiah "Jerry" Harris, star of the Netflix documentary series "Cheer," to remain in jail pending trial on a charge he sexually exploited underage children.
U.S. District Judge Heather McShain on Friday denied a bond request from Harris' attorneys, citing what she called an "extremely serious crime" and saying the evidence that Harris allegedly admitted to sexually exploiting multiple children "overwhelmingly supports detention."
"I find that the defendant's release would pose a significant danger to the community," McShain said.
Harris gained fame from the series "Cheer," which premiered on Netflix in January and documents the Navarro College cheer team from Corsicana, Texas.
The 21-year-old Naperville native was charged last month with one count of producing child pornography after he allegedly victimized two brothers, who he knew through cheerleading competitions, for more than a year.
This allegedly included Harris both requesting and sending sexually explicit photos and videos. After his arrest, he allegedly admitted to federal investigators that he had exploited at least five to 10 other children.
Harris' attorneys argued in a hearing earlier this week that he was essentially a child himself when he committed these alleged crimes and he was involved in a cheer community in which "sexual predators were largely unchecked with children of all ages."
McShain said whether or not that's true, it doesn't excuse Harris' alleged actions.
"The defendant was not a child, he was an adult," she said. "He was 19, 20, 21 years old. His victims were as young as 13 years old. He held status in the cheerleading community and he used that to manipulate and exploit these minor and vulnerable young boys."
Prosecutors have alleged Harris relied on "guilt, threats, and money" to get his victims to engage in sexually explicit activity. As Harris gained more fame through "Cheer," he allegedly began offering money, sometimes up to $1,000, to his victims to get them to perform sexually explicit activities over video apps like Snapchat and FaceTime.
And once he was tipped off that he was the subject of a federal investigation, Harris allegedly destroyed his phone to eliminate evidence, yet later obtained a new phone in order to continue exploiting children, prosecutors said.
Harris' attorneys had arranged for his longtime guardian and other parents from the cheer community to serve as Harris's third-party custodians should he be released.
But McShain rejected that idea, saying that while she believed the custodians would act in good faith, the type of monitoring needed to prevent Harris from further targeting children in that environment would be "virtually impossible."
"This cheer community is the very community from which the defendant chose his victims," she said. "It's within the cheer community, and the status the defendant held in that community, that gave him access to and the ability to coerce and manipulate his young victims, who were impressionable minors some of whom were as young as 13."
Harris will be held at the Metropolitan Correctional Center in Chicago pending trial. He faces between 15 and 30 years in prison if convicted.
Contact Matt Masterson: @ByMattMasterson | [email protected] | (773) 509-5431
---