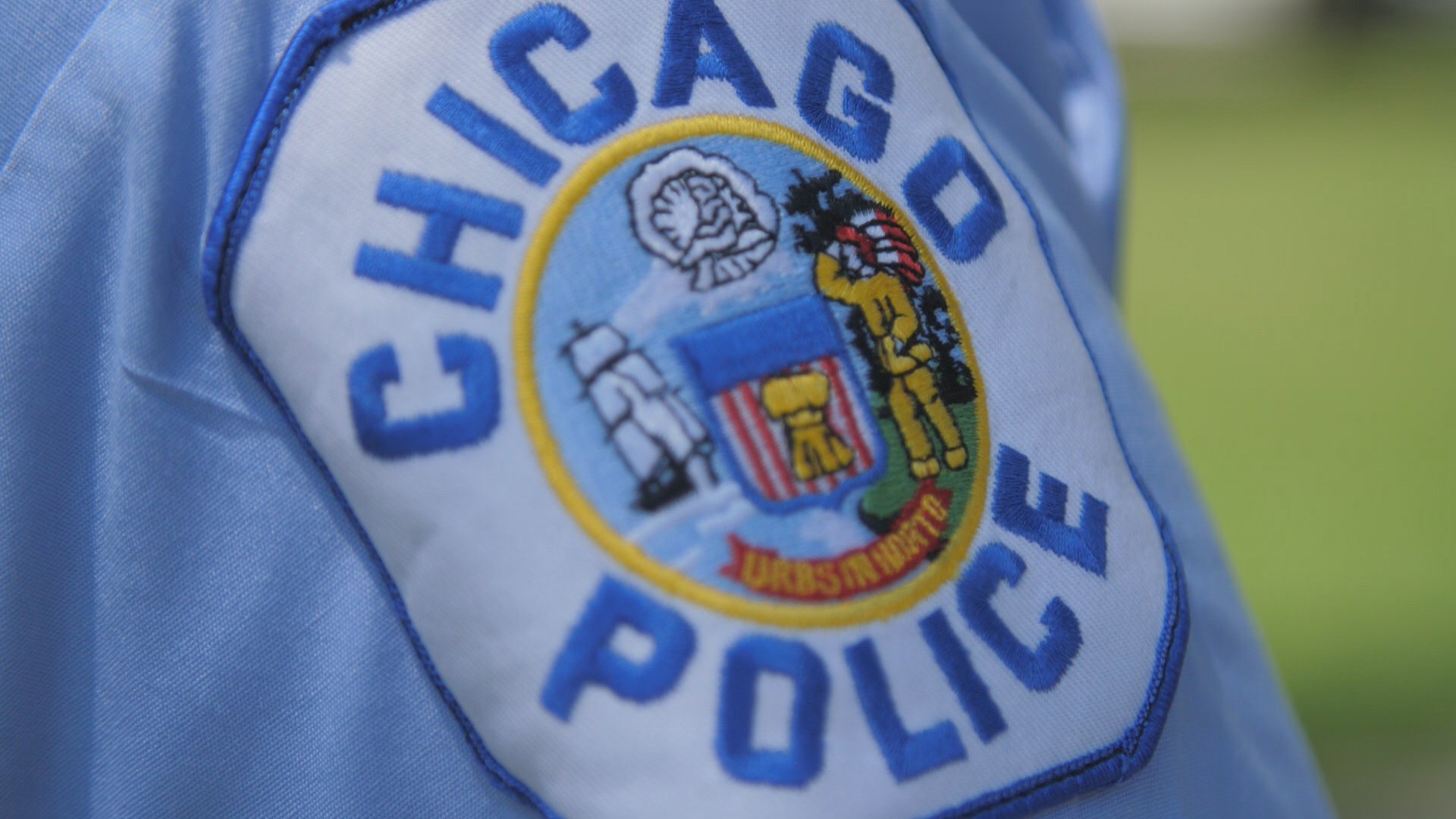 (WTTW News)
Prosecutors say a Chicago woman set out to commit "as much mayhem and damage as she could" when she allegedly used a Jeep to chase down multiple Chicago police officers and squad vehicles during an unrelated traffic stop Wednesday.
Dawn Moore, 30, was ordered held Thursday on $250,000 bond after being charged with three counts each of aggravated assault of a peace officer, aggravated battery of a peace officer and criminal damage to property.
Cook County prosecutors said that at around 11 a.m. Wednesday, Moore drove by three CPD officers who were conducting a traffic stop on a man in the 10500 block of South State Street when she began shouting at police to let the man go.
Assistant State's Attorney James Murphy said Moore drove past the officers, then pulled a U-turn and came back, again demanding they release the man. Murphy said Moore drove "at a deliberate angle" toward one of the officers in an apparent attempt to hit them.
She then sped up and struck a car before standing up through the open roof of her Jeep, again demanding the man be released, Murphy said.
As officers attempted to get Moore out of her car, she allegedly drove off again before making another U-turn and heading back toward police before sideswiping a squad car on the passenger side.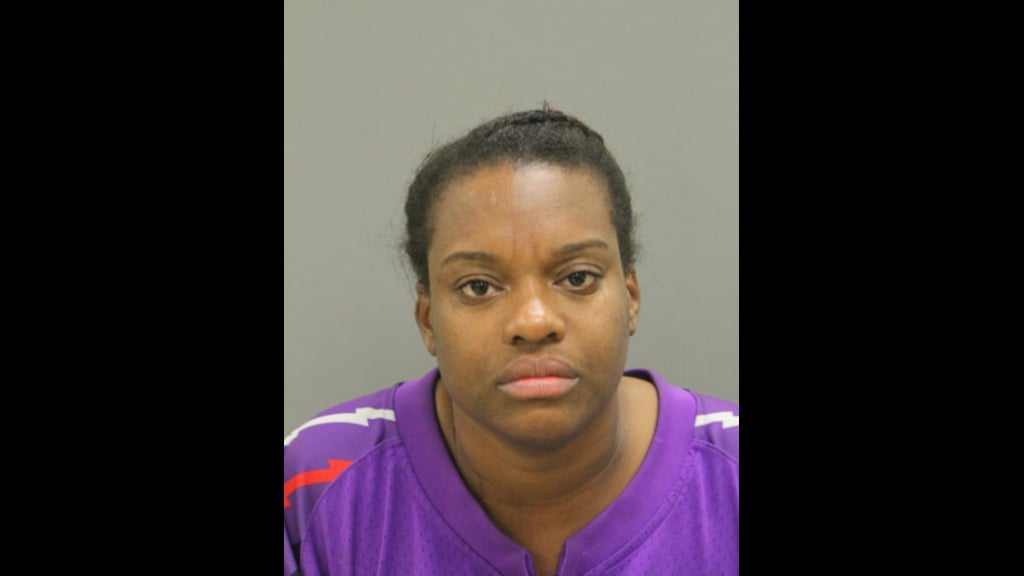 Dawn Moore (Chicago Police Department)
Murphy said Moore then drove on a sidewalk while chasing an officer and the man who had been pulled over. She allegedly drove over a lawn and struck a porch where the officer and the man had run, before she reversed course and began chasing another one of the officers.
Moore then sped up and hit two more squad cars and a CPD van, according to Murphy, which resulted in one officer being thrown to the ground, before leaving the scene. She was located and arrested later that day.
Two officers were treated at a hospital for back and neck pain, said Murphy, who added that there did not appear to be any relationship between Moore and the man involved in the traffic stop.
During Thursday's hearing, he said it was clear this was not a simple accident but rather deliberate attempts by Moore to hit police vehicles and "run other people down."
"When looking at the facts of the case and what she did," Murphy said, "it's clear the defendant was on a mission to cause as much mayhem and damage as she could."
Moore's defense attorney said her client graduated from Chicago Vocational High School and has a bachelor's degree from Roosevelt University, but she also apparently has "significant" mental health diagnoses.
Moore is due back in court for a hearing on Oct. 16.
Contact Matt Masterson: @ByMattMasterson | [email protected] | (773) 509-5431
---