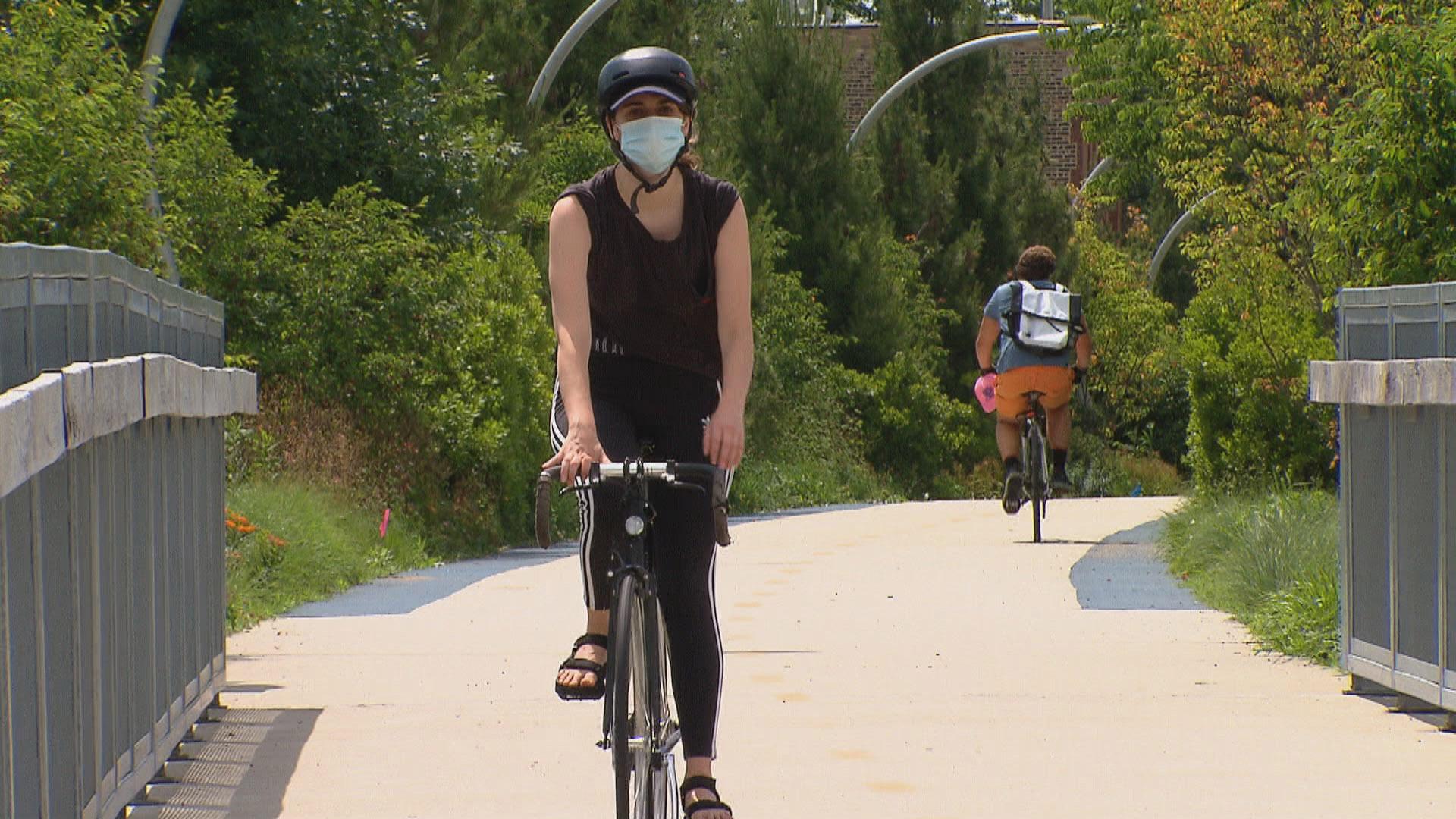 Summer during the pandemic: A cyclist wearing a mask rides along the 606 trail in Chicago. (WTTW News)
More than 1,600 new cases of the coronavirus and 14 deaths were reported Sunday by state health officials, bringing statewide totals to 287,930 cases and 8,601 deaths since the first infection was reported in Illinois in late January.
The Illinois Department of Public Health on Saturday reported 2,441 new cases and 25 deaths.
Sixteen Cook County residents, ranging in age from their 50s to their 90s, were among the deaths reported Saturday and Sunday.
As of Saturday night, 1,486 were hospitalized with COVID-19, and of those, 350 were in intensive care units and 144 on ventilators.
More than 50,000 specimens were tested in a 24-hour period since Saturday, according to the IDPH, and over 65,000 in the previous 24 hours.
The rolling seven-day statewide positivity rate is 3.7%, according to IDPH. That figure is higher both in Cook County (4.6%) and Chicago (4.7%), according to the latest data available from the state.
Across the state, 17 counties are considered to be at a warning level for the virus, IDPH announced Friday, including Boon and Winnebago counties located in Region 1 which officials said earlier this week could see stricter mitigations if the area's positivity rate continues to rise.
A county reaches a warning level when it experiences an increase in at least two COVID-19 risk indicators from the state's resurgence mitigation plan, according to IDPH.
---