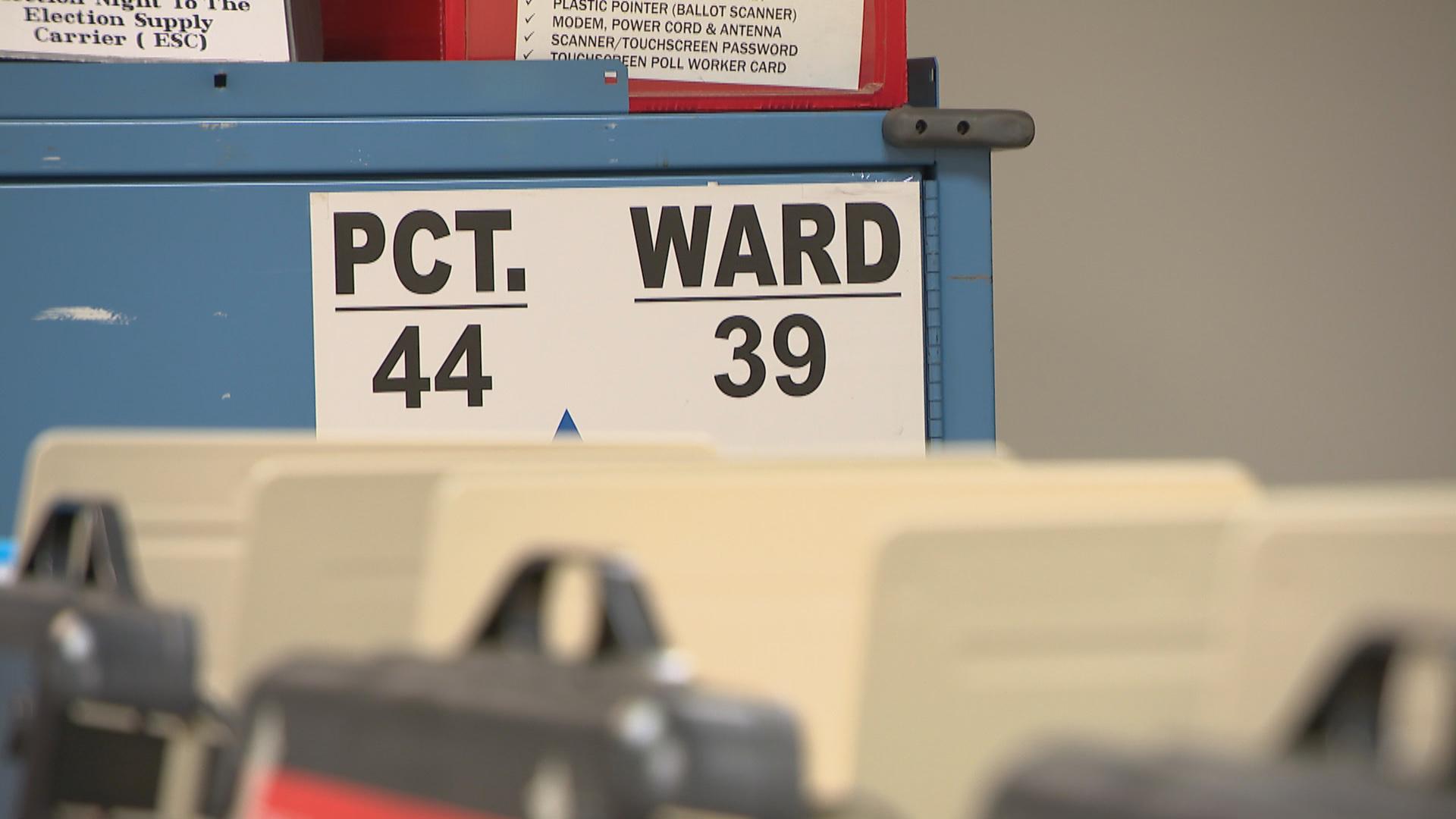 (WTTW News)
Cook County officials on Tuesday called on residents to register to vote if they haven't already done so and make a plan for casting a ballot in this year's election.
"We're 42 days away – 42 days away – from what I cannot, cannot emphasize strongly enough will be the most important election of our lifetimes," Cook County Board President Toni Preckwinkle said Tuesday, which is National Voter Registration Day. "If you're not registered to vote, it's not too late. It's crucial that you make a plan now on where and when you will vote."
Voter registration is open until Oct. 6 for in-person registration and Oct. 18 for online registration for Cook County residents, according to the clerk's office.
Many voters are expected to use mail-in ballots, given the coronavirus pandemic. Officials are urging those at high risk of contracting the virus, including the elderly, to vote by mail. Residents can request a mail-in ballot through Oct. 29 and ballots must be postmarked by Election Day on Nov. 3 to be counted.
For those who prefer to vote in person, Preckwinkle suggests voting early to avoid long lines on Nov. 3. Early voting in Cook County runs from Oct. 19 to Nov. 2 at dozens of locations. 
If you vote on Election Day, you must go to your home precinct, which you can find online.
"We're in the middle of what has been an incredibly, incredibly challenging and tumultuous year. The COVID-19 pandemic has disrupted our daily lives in ways we couldn't imagine," Preckwinkle said. "We're also in a moment of national reckoning with racial injustice and police violence. I am so proud, so proud of (our) young people who exercised their right to peacefully protest over the last few months. … I am hopeful those young people will take that same determination and spirit to the polls in November."
Preckwinkle also called on youth and young adults to volunteer as election judges. Older adults who traditionally volunteer are "fearful of their health in this challenging time" and are unable to serve, she said.
Preckwinkle also dismissed the notion that individual votes don't matter. She won her seat as alderman of the 4th Ward by 109 votes out of more than 11,000 ballots cast.
"For the young person or any person who still believes their vote doesn't matter or maybe you're displeased with the choice of candidates, you must understand how much is at stake, from who gets a lifetime appointment to the Supreme Court to whether or not the Affordable Care Act continues to be constitutional. Your vote matters now more than ever," she said. "Fulfill your civic duty. Register then vote. A better tomorrow depends on you today."
For more information about voting in Cook County, visit the county clerk's office.
Contact Kristen Thometz: @kristenthometz | (773) 509-5452 |  [email protected]
---