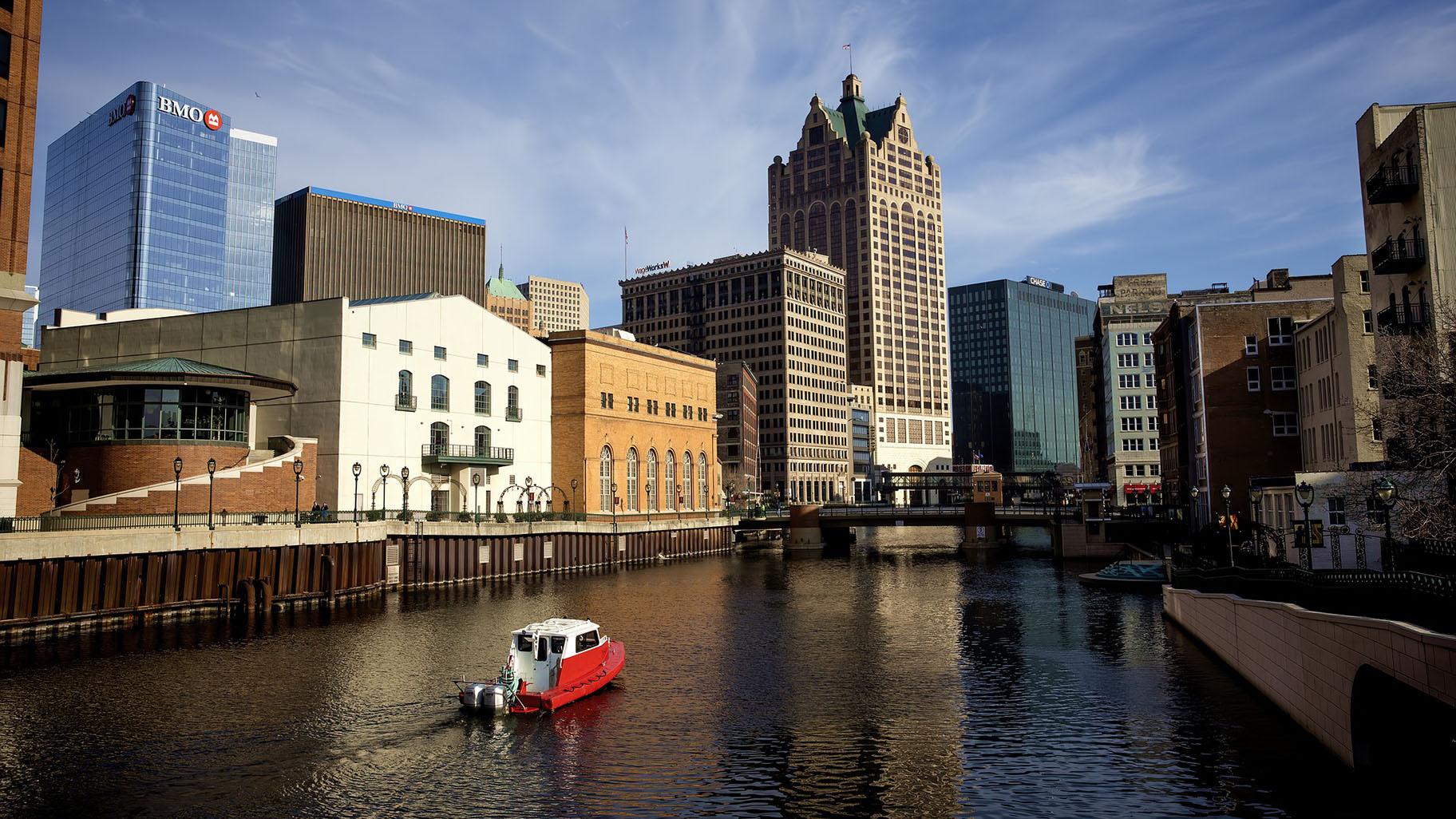 Milwaukee, Wisconsin. (Leroy_Skalstad / Pixabay)
Visitors from Wisconsin to Chicago will once again be required to quarantine for two weeks in an effort to stop the spread of the coronavirus, as cases have surged in the Badger State.
Wisconsin was initially added to the city's quarantine order on July 31 and removed Aug. 18 after the number of confirmed COVID-19 infections declined. 
Wisconsin will be added back to the quarantine order along with Idaho, Minnesota, Montana, Puerto Rico and Tennessee as of Friday, officials said.
Confirmed cases of the coronavirus have increased 130% in Wisconsin, and an average of 15% of all tests for the COVID-19 are positive.
Louisiana and Kentucky have been removed from the order.
Wisconsin's infection rate is now averaging 31 new COVID-19 cases per 100,000 residents, per day, over seven days. A minimum of 15 cases per 100,000 residents triggers Chicago's quarantine order.
That data should prompt Chicagoans to reconsider trips to Wisconsin, Chicago Department of Health Commissioner Dr. Allison Arwady said.
That is the highest rate of infection in America after North Dakota and South Dakota.
Violators could face fines of $100-$500 per day for a maximum fine of $7,000, according to the mayor's office. However, city officials have said they are relying on an education campaign, rather than an enforcement effort. No one has been cited for violating the order.
Travel by essential workers is exempt from the order, according to the mayor's office, as is travel to obtain medical care or exchange children subject to a shared custody order.
An average of 287 Chicagoans have been diagnosed each day with the coronavirus during the past week, a 7% increase from the previous week, according to Chicago Department of Public Health data. The city's average test positivity rate is 4.6%, according to the data.
That is down from a second peak of cases that reached 350 cases per day, Arwady said. The city first saw cases peak in early May, according to city data.
Contact Heather Cherone: @HeatherCherone | (773) 569-1863 | [email protected]
---