Lake Michigan is the source of drinking water for more than 10 million people, including all tap water for Chicago residents.
But the U.S. Environmental Protection Agency has just rolled back Obama-era regulations designed to reduce the levels of carcinogenic and potentially brain-damaging toxic metals being discharged into U.S. waterways and lakes.
That regulatory roll back may be of particular benefit to the Oak Creek Power plant – a coal-fired plant located on the Wisconsin lakeshore midway between Racine and Milwaukee.
According to an analysis by the Chicago Tribune, the Oak Creek plant is the largest source of toxic metals being discharged into Lake Michigan, dumping more than 2,000 pounds of potentially brain-damaging toxic metals into the water last year.
Tribune environmental reporter Michael Hawthorne writes that the amount of mercury pollution from Oak Creek has "steadily increased" over the past decade despite Obama-era regulations designed to reduce those discharges as implementation of those rules was stalled by the Trump administration.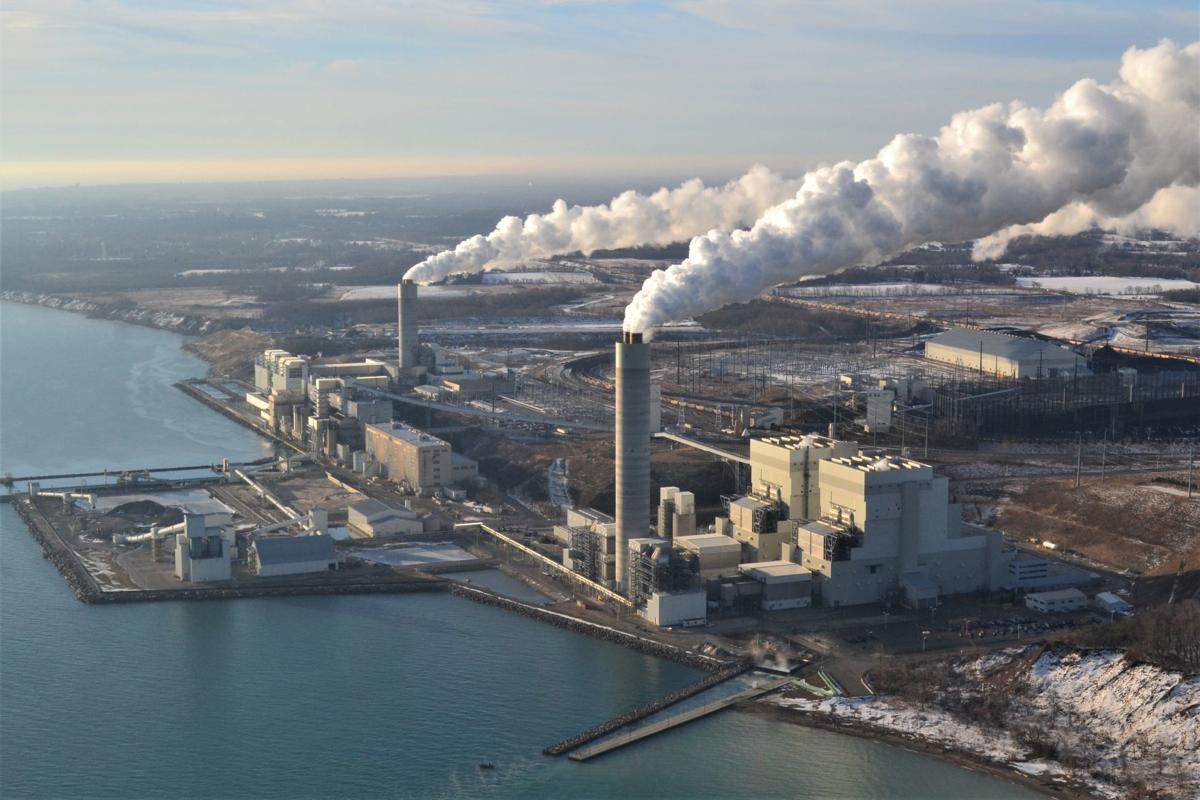 (Courtesy The Journal Times)
"Soon after the Trump administration took office and Scott Pruit became the administrator of the EPA he met with several utility company leaders and promised them that this particular rule, among others, would be stalled and then they would roll back those rules and change those rules to benefit industry," Hawthorne said Thursday on 'Chicago Tonight'. "This was close to the top of the list of the coal and coal-fired utilities' wish list with the Trump administration."
The discharge of toxic metals, particularly mercury and lead, is especially dangerous to those who eat fish from the lake, says Hawthorne.
"Mercury builds up in those fish and makes it unsafe to eat," says Hawthorne. "It's especially dangerous to pregnant women and young children because it can essentially scramble the brains of young children."
He notes that lead is a well-known neurotoxin, while other metals being discharged into the lake like selenium and arsenic are tied to developmental problems as well as cancers.
But WEC Energy Group which owns the Oak Creek Plant insists it is abiding by state and federal regulations.
"Our power generation plants are subject to strict oversight and meet all state and federal environmental standards," said Brendan Conway, spokesman for WEC Energy, in a statement emailed to 'Chicago Tonight'. "The Wisconsin Department of Natural Resources has confirmed that the water our Oak Creek facility returns to Lake Michigan actually has lower levels of mercury and arsenic than the lake itself."
Conway said the company was "evaluating" the new EPA regulations but believed it was "well positioned" to meet many of the requirements with existing pollution control technology.
The EPA claims the new regulations will benefit the environment, industry and save jobs. But Hawthorne is skeptical of those claims and says the new regulations will almost certainly be challenged in court. 
"The purported environmental benefits, meaning the purported reductions in these metals being discharged into water will be essentially voluntary," says Hawthorne. "They are assuming that investor-owned utility companies will volunteer to spend hundreds of millions of dollars to the best available technology. If they don't volunteer, they don't have to do anything at all."
---