The race for a coronavirus vaccine is underway, but could politics erode the public's trust in the process?
Last week, the Centers for Disease Control and Prevention told states to prepare for a vaccine as early as late October (though White House coronavirus advisor Dr. Anthony Fauci says this is unlikely). This comes as the commissioner of the Food and Drug Administration said the agency would consider an emergency use authorization. That would mean approving a vaccine before it completes phase three of its trials. There are two U.S vaccines in phase three.
"It is very much possible," said Dr. Helene Gayle on the potential for a vaccine in the coming months. Gayle is the president and CEO of the Chicago Community Trust and former infectious disease specialist at the CDC. She is also co-chair of the National Academies of Sciences, Engineering, and Medicine's committee on Equitable Allocation of Vaccine for the Novel Coronavirus. "There has been a real all out effort to get a vaccine. We need a vaccine, but we also need a vaccine that is safe and effective," she said.
Typically, vaccines are developed sequentially, Gayle said. However, multiple potential coronavirus vaccines are being developed and tested at the same time, which is speeding up the process.
"I think it's important that we don't hang our hat on a particular date and let the process go forward so that we are all comfortable that when we get a vaccine it has gone through all the right steps to make sure that it is safe and effective," Gayle said.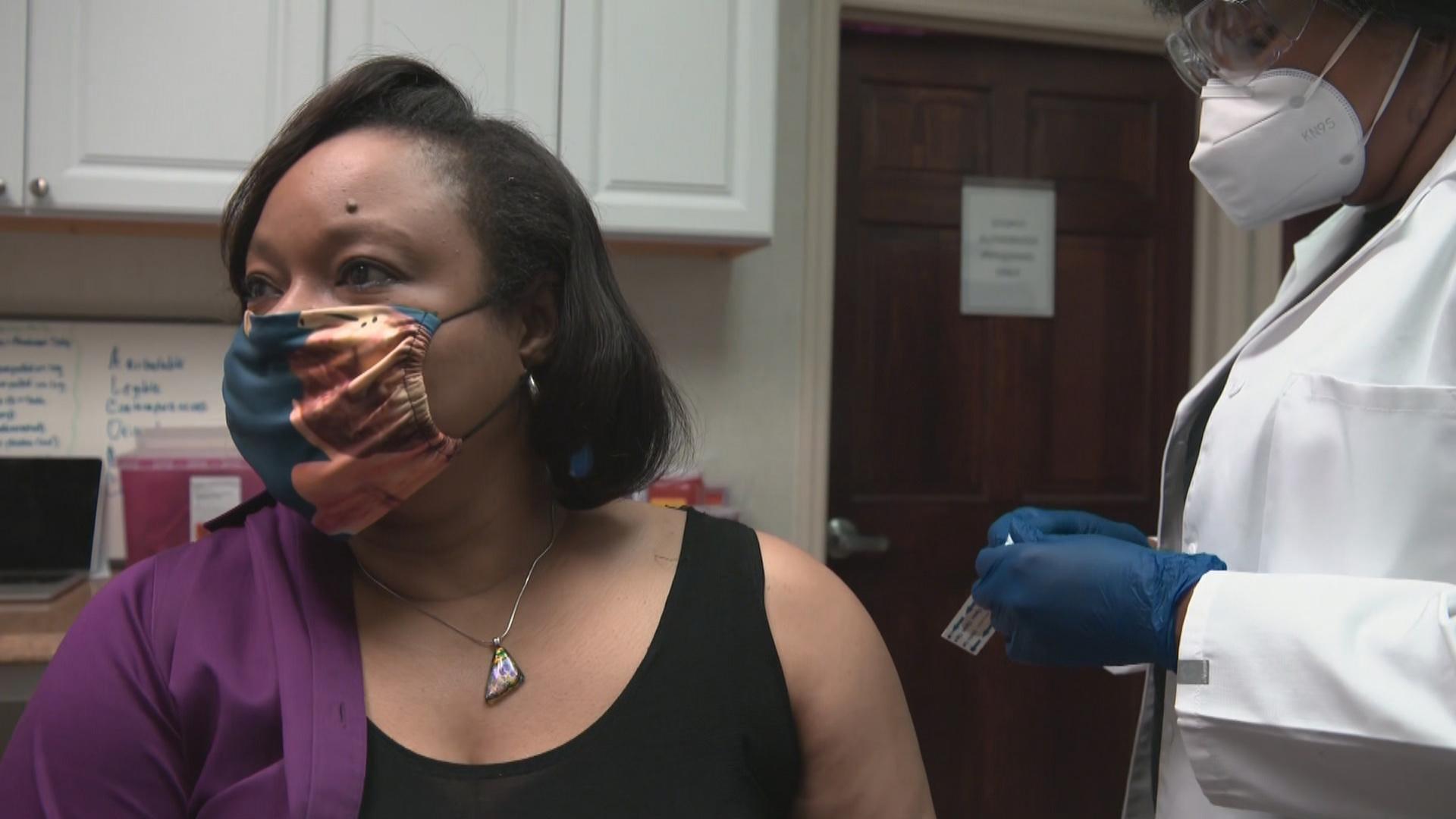 (WTTW News via CNN)
Nine pharmaceutical companies working on vaccines pledged Tuesday to uphold ethical standards. A press release detailing that pledge and signed by the nine CEOs states they will "only submit for approval or emergency use authorization after demonstrating safety and efficacy through a Phase 3 clinical study that is designed and conducted to meet requirements of expert regulatory authorities such as FDA."
It could take up to two years for the two vaccines to complete phase three, said Dr. Susan Bleasdale, medical director of infection prevention and control and acting chief quality officer at University of Illinois Health. She specializes in diagnosing and treating infections.
Data will likely show a vaccine's benefit before that, and the vaccine could then be presented for emergency use authorization, Bleasdale said. 
"This is something using the data from phase three trials, and the safety data from phase one and phase two trials which have already completed for some of the vaccine candidates," Bleasdale said.
"This is not out of the ordinary," Gayle said. "If there is overwhelming evidence that a vaccine shows effectiveness early on in phase three, that you go ahead and push, particularly in a situation where the vaccine is so needed, and we're going through such a public health crisis."
Americans are reportedly showing increasing concerns about a vaccine developed so quickly and a hesitancy to get a potential immunization. 
"I think what is really important, as a physician, as a scientist, for our community, we need to be very transparent with our data, in that we need to be clear about decision making to ensure safety, to ensure the public feels that the information is being represented appropriately," Bleasdale said. 
A July Gallup poll found that while 67% of white Americans said they would get a coronavirus vaccine approved by the FDA, 59% of nonwhite Americans said they would.
"Populations like African Americans, Latinx and other communities of color have a historic reason to mistrust experimentation and to mistrust the health system in general," Gayle said. "We know that there have been episodes, Tuskegee experiment is perhaps the most notable one, where Black populations were actually used inappropriately in the context of experimentation, clinical trials."
Gayle said that communities of color may not always have relationships with health systems or the same access to health care. They also may not be treated with the same respect. 
"It is critical that for a disease that is disproportionately impacting communities of color that we make the information available so that people can trust the science, can trust the process of this, and can take advantage of a safe and effective vaccine when one is available," Gayle said.
---