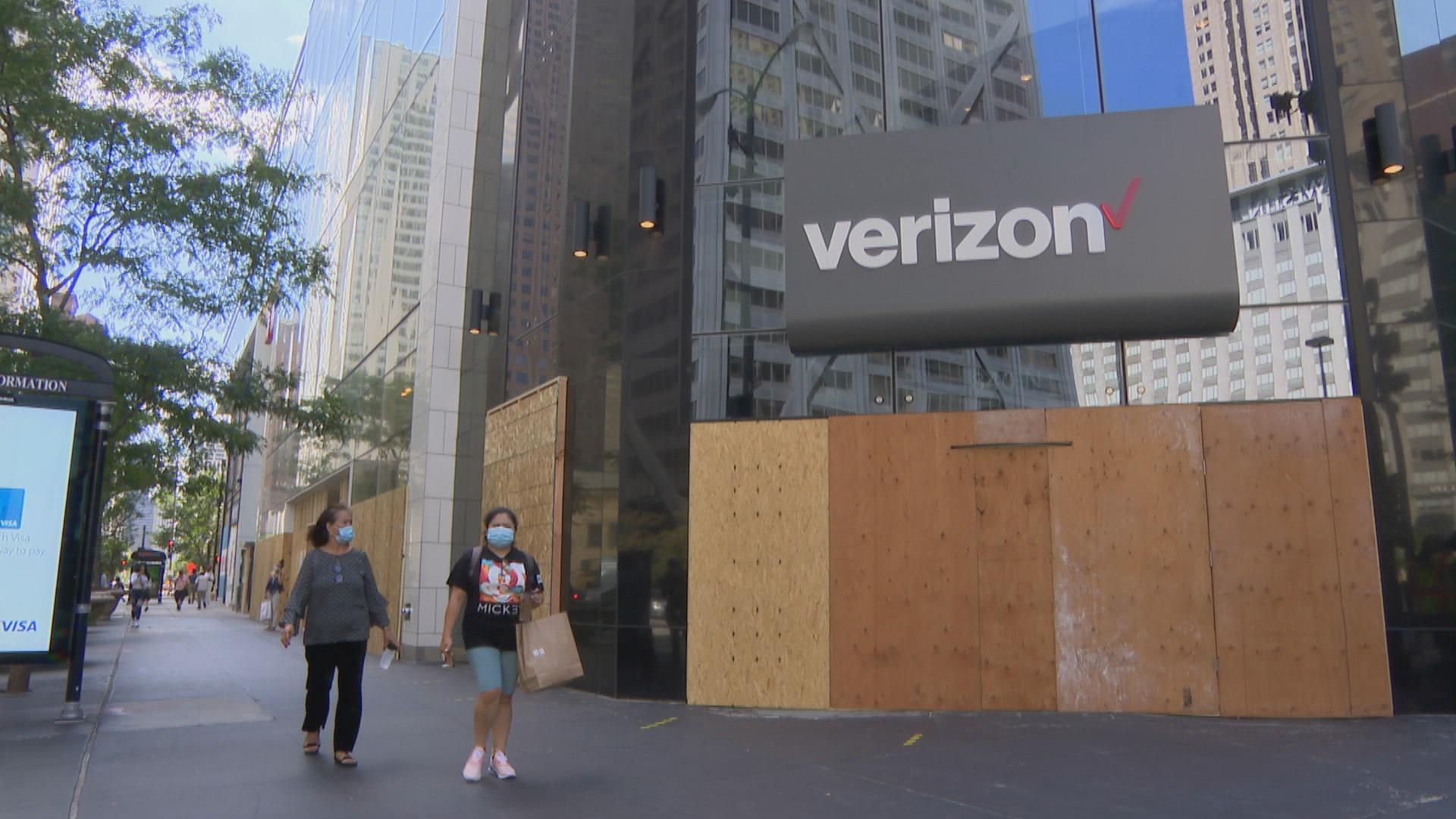 Shoppers walk past a string of boarded-up stores along Michigan Avenue on Friday, Aug. 28, 2020. Shopping along the retail-heavy strip and elsewhere in the city has taken a hit from the pandemic and also recent looting due to unrest. (WTTW News)
Public health officials reported nearly 2,000 new COVID-19 infections in Illinois on Sunday, and 11 deaths, including those of eight Cook County residents.
Those who died ranged in age from their 30s to their 80s, according to the Illinois Department of Public Health. Beyond Cook, they were residents of Bureau, Lake and Madison counties.
The total number of deaths from the virus in Illinois is now 8,019.
Each of Illinois' 102 counties has reported cases of COVID-19, which now total 233,355 since the first case was reported in Illinois on Jan. 24.
As of Friday, 30 counties are considered to be at a warning level for the virus, according to the IDPH. A warning level is reached when there is an increase in two or more risk indicators in a county, such as the number of new cases per 100,000 people or the number of deaths.
Increases in both of those metrics in suburban Cook County led to its addition Friday, along with nine other counties, to the list of those considered to be at a warning level. The city of Chicago is being monitored separately for "county-level" risk metrics.
Also on Sunday, the IDPH reported the state has surpassed 4 million tests for the coronavirus. Daily test totals in August have frequently exceeded 50,000, though they have dropped below that figure for the past four days.
The statewide positivity rate, based on data from Aug. 23-29, is 4.2%, the IDPH reports. That figure is higher for Cook County (6.8%) and Chicago (5.4%); both of those percentages are based on data from the previous week of Aug. 16-22.
---