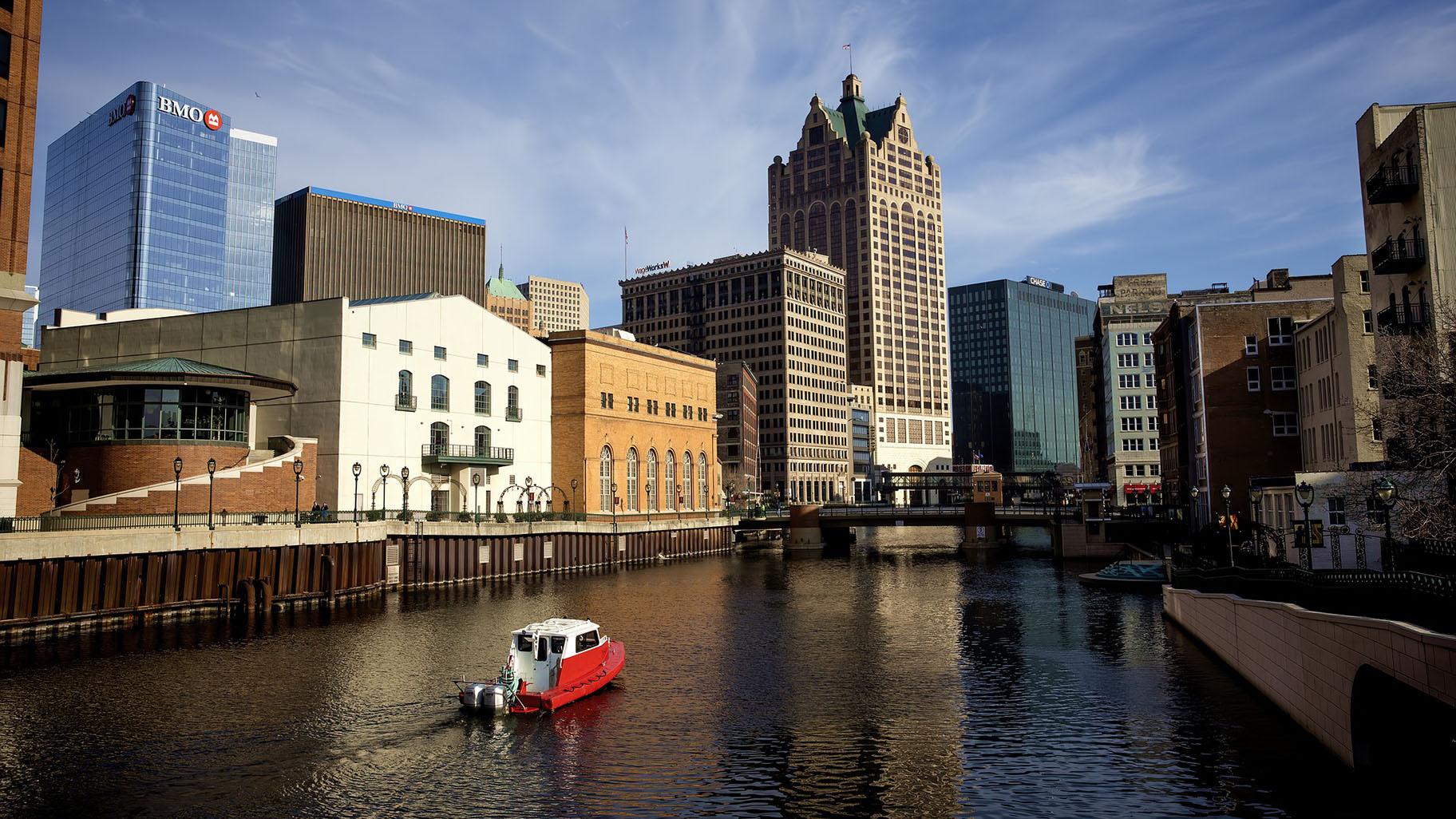 Milwaukee, Wisconsin. (Leroy_Skalstad / Pixabay)
Visitors to Chicago from Wisconsin will no longer be required to quarantine for two weeks starting Friday, city officials announced Tuesday.
Along with Wisconsin, Nebraska is set to be removed from Chicago's quarantine order on Friday. However, city officials plan to add Iowa and Kansas back to the quarantine order, based on an increased spread of the virus. 
The city's order will include Alabama, Arkansas, Arizona, California, Florida, Georgia, Idaho, Iowa, Kansas, Louisiana, Mississippi, Missouri, North Carolina, Nevada, North Dakota, Oklahoma, Puerto Rico, South Carolina, Tennessee and Texas as of Friday, officials said.
If Arizona and North Carolina continue to report a drop in the confirmed number of cases of the coronavirus for another week, they could be removed from the quarantine order next week, officials said.
Wisconsin was added to the city's quarantine order on July 31, and officials acknowledged it could have a "major impact" since many Chicagoans commute to Wisconsin every day for work, and many have vacation homes in the Badger State.
The states included in Chicago's quarantine order have an infection rate greater than 15 new COVID-19 cases per 100,000 residents per day. Illinois is now averaging 13.5 new confirmed cases per 100,000 residents per day, according to city data.
Travelers from states included in the quarantine effort must stay "at a single designated home or dwelling for 14 days before doing any activities outside of the home or dwelling," according to the mayor's office.
Violators could face fines of $100-$500 per day for a maximum fine of $7,000, according to the mayor's office. However, city officials have said they are relying on an education campaign, rather than an enforcement effort. No one has been cited for violating the order.
An average of 307 Chicagoans have been diagnosed each day with the coronavirus during the past week, a 2% increase from the previous week, according to Chicago Department of Public Health data. The city's average test positivity rate is 5%, according to the data.
Contact Heather Cherone: @HeatherCherone | (773) 569-1863 | [email protected]
---