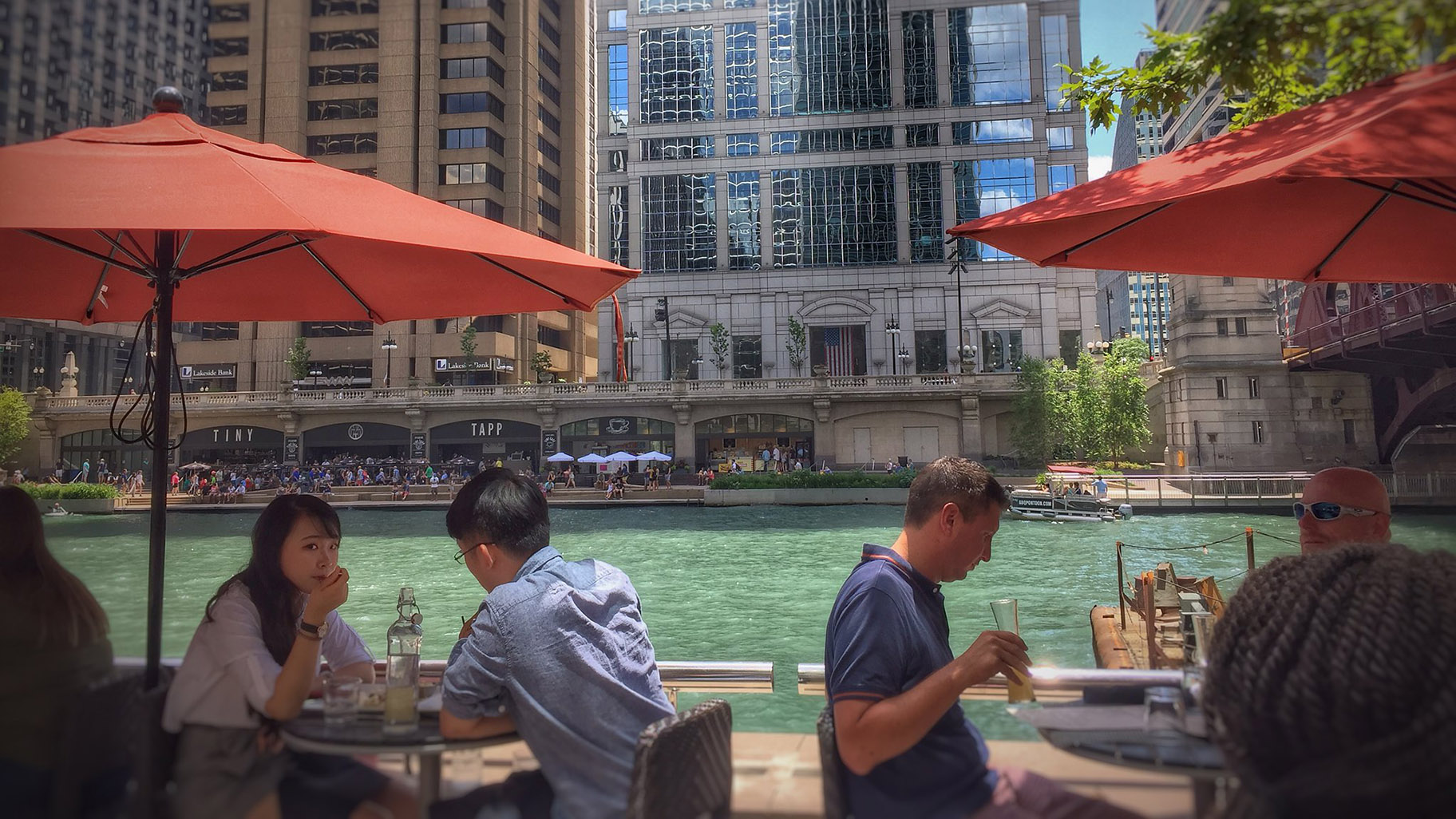 (Shelby L. Bell / Flickr)
Warning Illinois residents that the state is at a "make or break moment" amid a resurgence of the coronavirus, Gov. J.B. Pritzker on Friday announced new rules requiring businesses and schools to enforce the state's order that everyone wear a face mask and to limit gatherings to no more than 50 people.
The new rules announced by Pritzker must be approved by the General Assembly's Joint Committee on Administrative Rules. In May, state lawmakers balked at approving similar rules when Republicans objected, calling the governor's actions an unconstitutional overreach.
"This is a make or break moment for the state of Illinois, for making sure people are doing everything they can to mitigate, to reduce the spread," Pritzker said. "This is a moment for us to enforce the masking requirement across the state."
Pritzker issued an order for all Illinoisans older than 2 to wear a mask when they can't keep more than 6 feet of distance from others on May 1.
State health officials reported 1,953 new cases of the coronavirus between Wednesday and Thursday, the highest daily total since May when the state was conducting approximately half as many tests. That increase is being driven by young adults, officials said.
"Things are hard right now," Pritzker said. "I get that. But when it's hard, especially when it's hard, we have to make sure Illinois supports all the people who call this state home."
Businesses must limit gatherings to no more than 50 people, or no more than half of its maximum capacity, according to the state's rules.
Pritzker said the rules were designed to set a minimum standard for businesses throughout Illinois, but do not prohibit local governments, like Chicago, from setting stricter rules.
The rules do not apply to individuals, Pritzker said, adding that he does not want police officers stopping people not wearing masks or violating social distancing rules.
Businesses that flout the rules will first get a warning and owners will be encouraged to comply with the rules. If they don't, officials would shut them down, according to the rules.
If the business continues to ignore the rules, its owners could face a misdemeanor charge, which could come with a fine of $75 to $2,500, according to the rules.
The new rules "provide flexibility for local communities and a measured process to help keep people safe," Pritzker said, adding that the law now on the books requires officials to revoke business licenses if public health orders are violated.
In an effort to pre-empt criticism from Republicans, Pritzker on Friday said similar rules are in place in states led by Republican officials and featured a host of union leaders and representatives of industry groups praising the rules.
Illinois Restaurant Association CEO Sam Toia said if the coronavirus continues to spread, it could spell doom for thousands of bars and restaurants in Illinois.
"Covered faces keep open places," Toia said.
The new rules are also designed to prevent school districts from reopening without requiring teachers, staff and students to wear masks, Pritzker said.
Pritzker also announced Friday that he had signed SB 471, which "adds a penalty for assaulting or battering a retail worker who is conveying public health guidance, such as requiring patrons to wear face-coverings or promoting social distancing," according to the governor's office.
In addition, the bill includes "disability leave for any injury that occurs after March 9, 2020 by 60 days for firefighters, law enforcement and paramedics whose recovery was hindered by COVID-19," according to the governor's office.
Contact Heather Cherone: @HeatherCherone | (773) 569-1863 | [email protected]
---