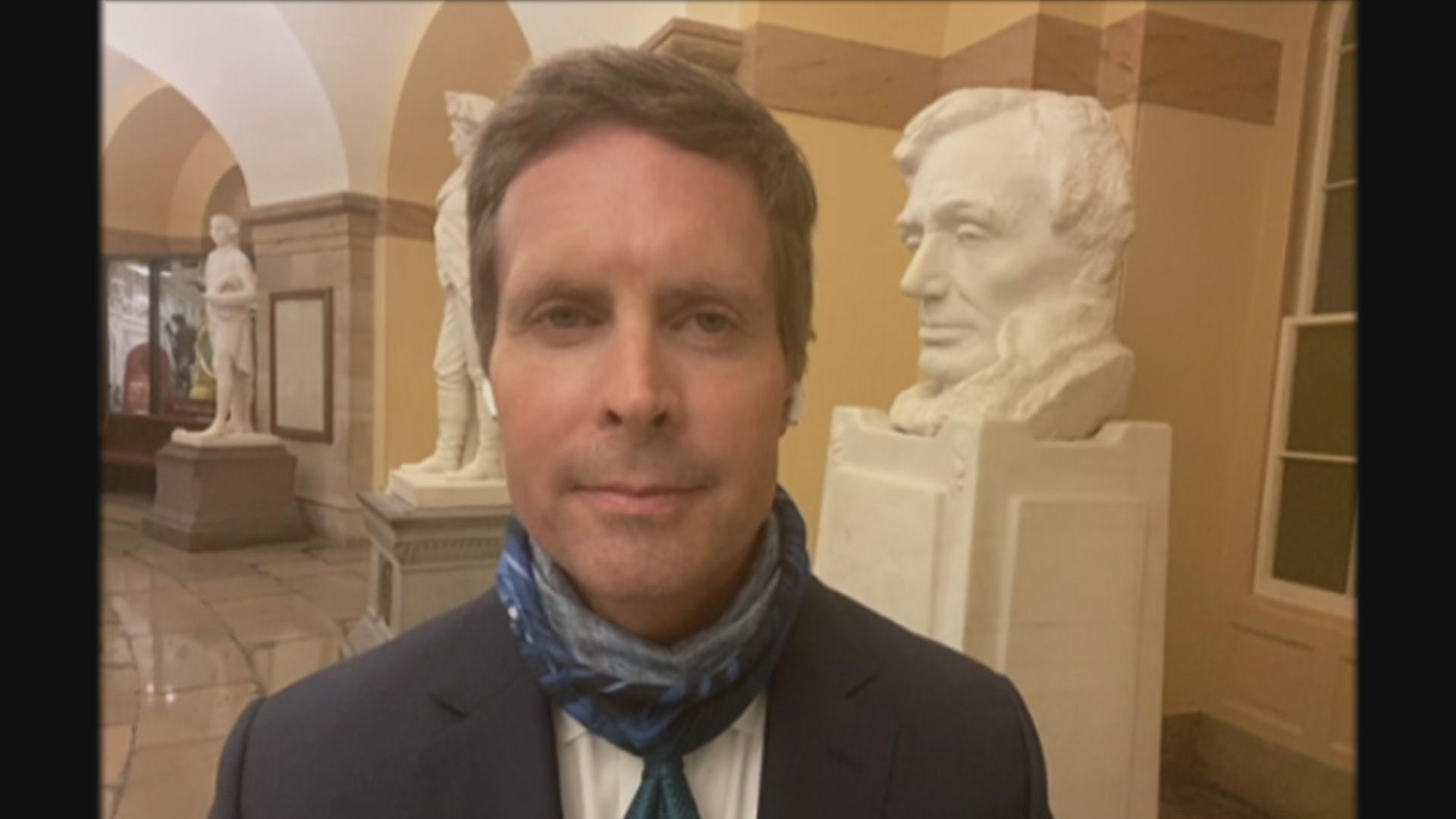 U.S. Rep. Rodney Davis appears on "Chicago Tonight" via Zoom on July 21, 2020. (WTTW News)
A central Illinois congressman who'd planned to spend all week touring communities across his district will instead finish it in self-isolation after testing positive Wednesday for COVID-19.
U.S. Rep. Rodney Davis of Taylorville said in a statement that given his regular interactions with the public through his work, he has been regularly taking his temperature. When it came back at 99 degrees Wednesday – "higher than normal for me," he said – he got tested for the coronavirus.
"Other than a higher-than-normal temperature, I am showing no symptoms at this time and feel fine," Davis said in a statement.
Davis' wife, who is in a high-risk category as a nurse and a cancer survivor, tested negative. Test results for staff members who spent time this week with Davis also came back negative.
"My office and I have always followed and will continue to follow CDC guidelines, use social distancing, and wear masks or face coverings when social distancing cannot be maintained," he said.
The congressman said that, in accordance with CDC guidelines, he and his staff are in the process of contacting constituents and others with whom he's come into contact within the past 48 hours.
According to his Twitter feed, Davis has in recent days attended events Monticello, Tolono and Mt. Zion.
"During these challenging times, protecting the public health is my highest priority. If you're out in public, use social distancing, and when you can't social distance, please wear a mask. All of us must do our part. That's what it will take to get through this pandemic," Davis said.
His office will remain open and he said he'll work virtually until he tests negative for COVID-19.
Davis is in a rematch against Springfield Democrat Betsy Londrigan Dirksen, who earlier this week received the endorsement of former President Barack Obama.
In 2018, Davis narrowly beat Dirksen to win a fourth term in Congress.
Follow Amanda Vinicky on Twitter: @AmandaVinicky
---