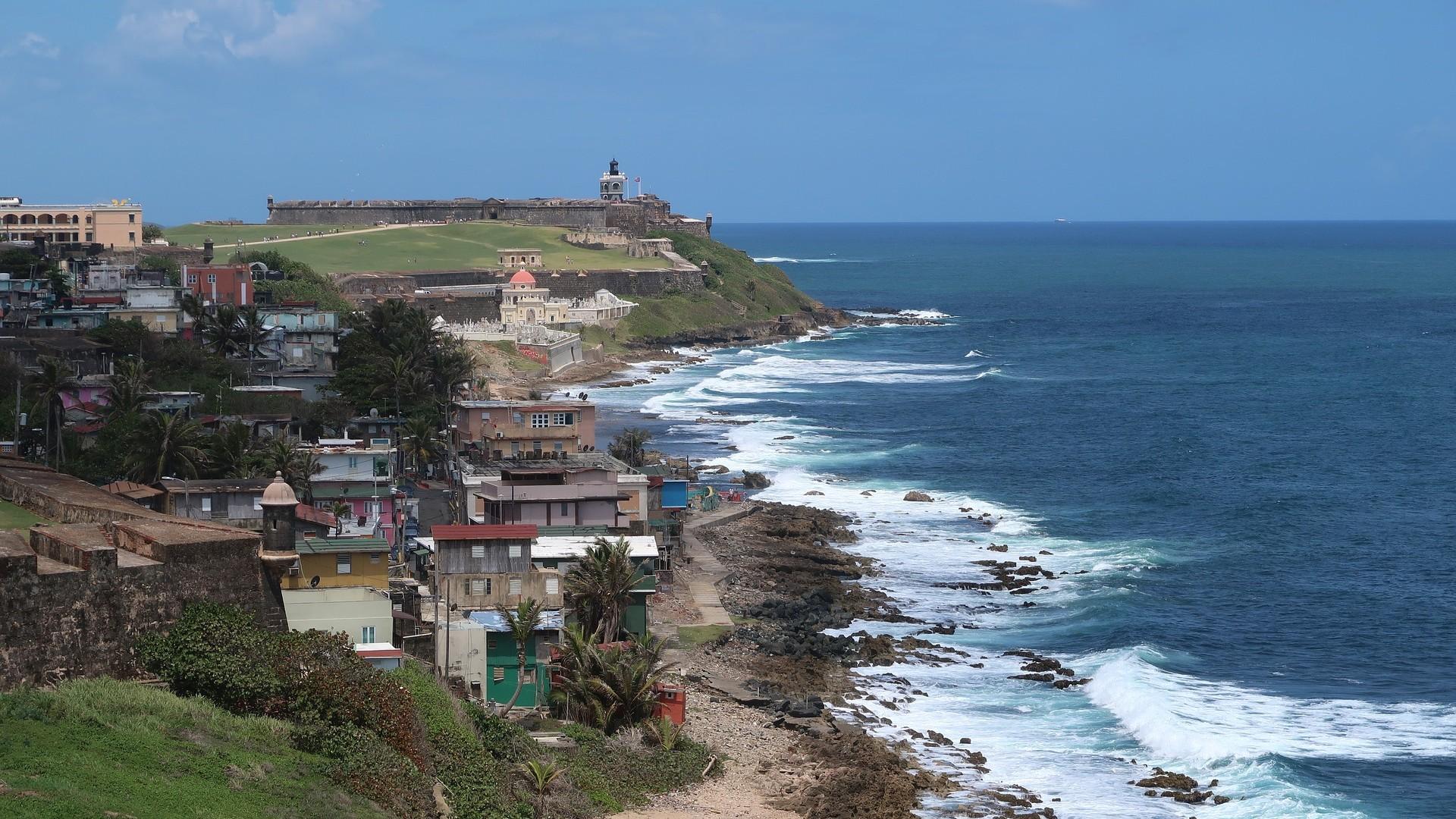 San Juan, Puerto Rico. (AndPon / Pixabay)
Visitors to Chicago from Puerto Rico will be required to quarantine for two weeks starting Friday in an effort to stop the increasing spread of the coronavirus in Chicago, city officials announced Tuesday.
Puerto Rico will join Alabama, Arkansas, Arizona, California, Florida, Georgia, Idaho, Iowa, Kansas, Louisiana, Mississippi, Missouri, North Carolina, North Dakota, Nebraska, Nevada, Oklahoma, South Carolina, Tennessee, Texas, Wisconsin and Utah on Chicago's quarantine order.
City officials have confirmed more than five dozen confirmed cases of COVID-19 in Chicagoans who returned from states where the virus is spreading uncontrollably, including a woman who attended a wedding in Georgia and a teen who went to a hockey camp in Nevada, said Dr. Allison Arwady, the commissioner of the Chicago Department of Public Health.
Iowa, Kansas and Utah could be removed from the quarantine order as soon as next week, as cases have begun dropping in those states, Arwady said.
Arwady again warned Chicagoans that the number of confirmed cases of the coronavirus continues to rise in the city — threatening the progress made since the peak of the pandemic in Illinois in mid-May.
An average of 273 Chicagoans have been diagnosed each day with the coronavirus during the past week, a 5% increase from the previous week, according to Chicago Department of Public Health data. The city's average case positivity rate is 4.8%, according to the data.
The city's goal is to reduce the average number of cases per day to fewer than 200, Arwady said.
"We really need to turn these numbers around in Chicago," Arwady said. "We have flattened the curve before. We can do it again."
For a month, the city has seen a steady increase in the number of confirmed cases of the coronavirus at approximately half the rate the city was experiencing in March and April, Arwady said. If that continues, Chicago could again reach another peak of 1,000 cases per day on average, she warned.
While cases are rising, hospitalizations remain flat, with fewer than 10 people per day being admitted to hospitals in Chicago with coronavirus symptoms on an average day, Arwady said. By comparison, at the peak of the pandemic in Chicago, 175 people per day were hospitalized with the virus, she added.
Deaths are also flat, with an average of three people dying of the coronavirus in Chicago per day, as compared with an average of 50 people during the peak of the pandemic, Arwady said.
That is likely due to the fact that Chicagoans between the ages of 18 and 49 are driving the current increase in cases, while older Chicagoans made up a majority of those who contracted and died from the virus during the spring, Arwady said.
If hospitalizations and deaths increase, it will likely be caused by younger Chicagoans infecting older people, and that will trigger "steps backward" and the reimposition of restrictions, Arwady said.
The virus is in good control in congregate settings, including long-term care facilities, the Cook County Jail and homeless shelters, which is unlike in March, April or May, Arwady said.
COVID-19 is now primarily spreading in households and at social gatherings, Arwady said.
Chicagoans are "10 times" more likely to be infected with the coronavirus by a member of their household than by someone they work with or encounter somewhere else, Arwady said.
The virus is spreading because people are letting their guard down around people they trust, Arwady said.
"Recognize when you are out and not being careful, even among your trusted friends and family, you do run the risk of bringing COVID back into your home and into your friends group," Arwady said, adding that city officials cannot regulate that behavior like they can when people are at bars or restaurants.
Contact Heather Cherone: @HeatherCherone | (773) 569-1863 | [email protected]
---