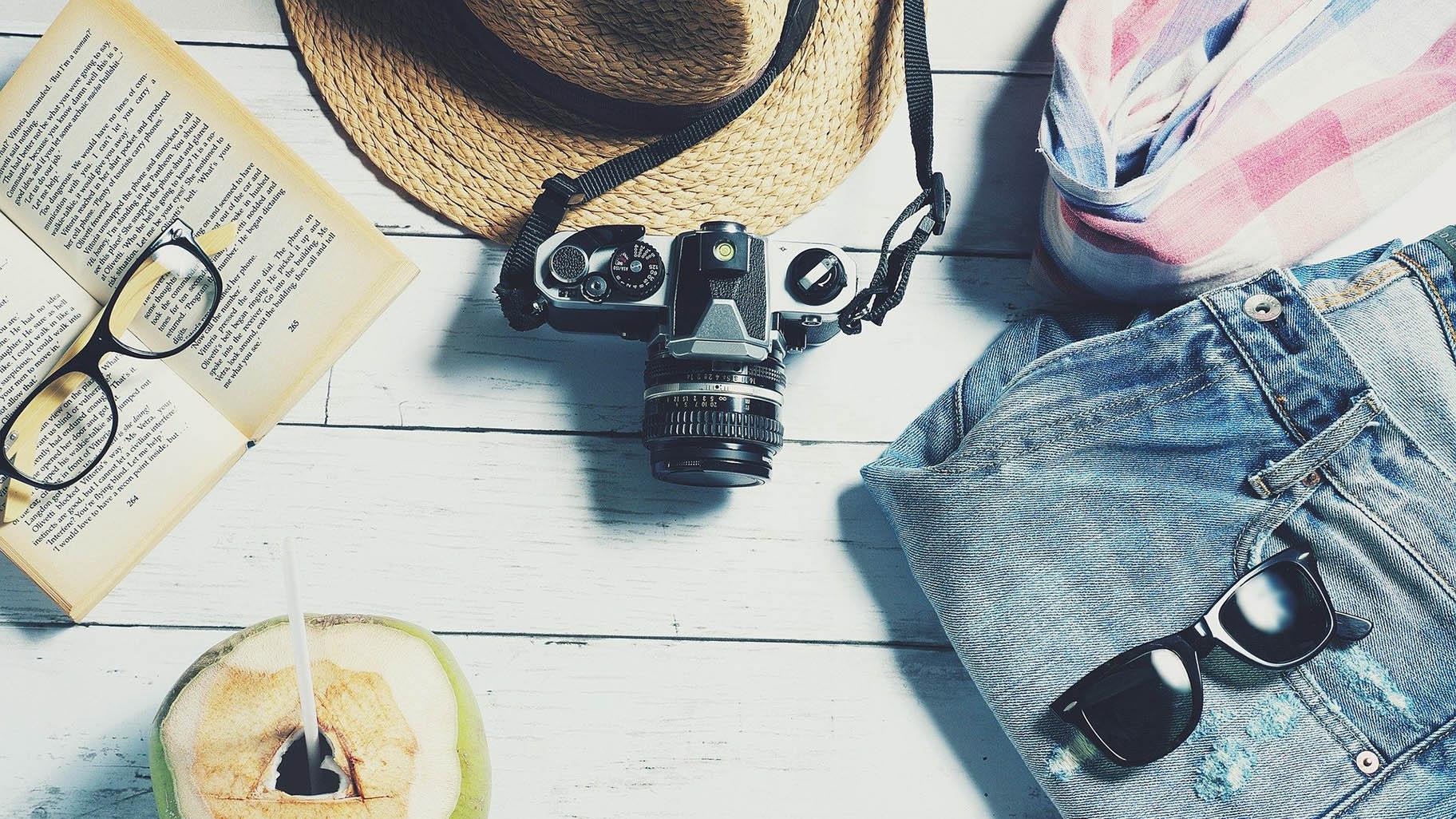 (veerasantinithi / Pixabay)
The Chicago Department of Public Health's map of the United States is increasingly red – but in this case, it's not a political indicator, it's a pandemic indicator.  
On July 2, the CDPH unveiled the map as a quick reference for travelers entering or returning to Chicago on whether they should quarantine themselves for the now-familiar 14-day period. States in red have infection rates of COVID-19 greater than 15 new cases per 100,000 resident population per day. Each Tuesday since then, the list has been reviewed and amended, and changes put into effect the following Friday. Since its inception, the list has grown from 15 states to 22, with the most recent additions being Missouri, North Dakota, Nebraska and Wisconsin.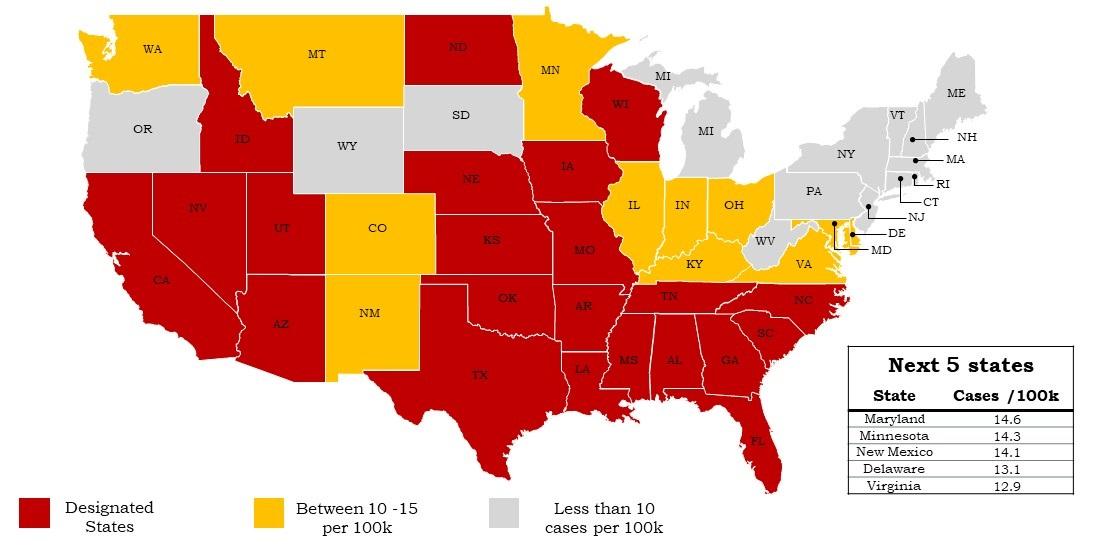 Chicago's Emergency Travel Order Map as of Sunday, Aug. 2, 2020. (City of Chicago)
Here are five things you need to know about the city's evolving quarantine order:
1. It's not the journey, it's the destination. If the destination of your trip is in a designated state, you will still be expected to self-quarantine even if you're only there for a few hours, so you might want to cross the day trip to shop at Kenosha outlet malls off your list for now.  
2. Just passing through? You're good. If you're only passing through a designated state, the quarantine order doesn't apply. For instance, Michigan isn't on the designated list, so if you were planning to drive through Wisconsin to get to the Upper Peninsula for vacation, you're not subject to the order. 
3. What about Wisconsin? Chicagoans' favorite state for quick summer getaways was added to the list last week, so if you have an August trip up north planned, make sure it includes two weeks' worth of quarantine time upon your return. If you're in and out of Wisconsin as a commuting essential worker, you are not subject to the quarantine order. However, commuters are asked to limit activities to those that are work related as much as possible and to monitor themselves carefully for symptoms.  
4. Dropping the kids off at college? Make it quick. Parents dropping off college students to or from a designated state are not subject to the quarantine order as long as they're not staying for the day. But the CDPH says to make the trip as short as possible and to avoid public settings and contact with strangers during the drop-off. However, students arriving in Chicago for school from a designated state are subject to the quarantine order. 
5. Yes, there may be consequences. The order does not specify how enforcement will be carried out (though officials have said that investigators are monitoring social media to find Chicagoans flouting the order) but it does say that those found to be in violation of the order are subject to fines of $100-$500 per day.  
---