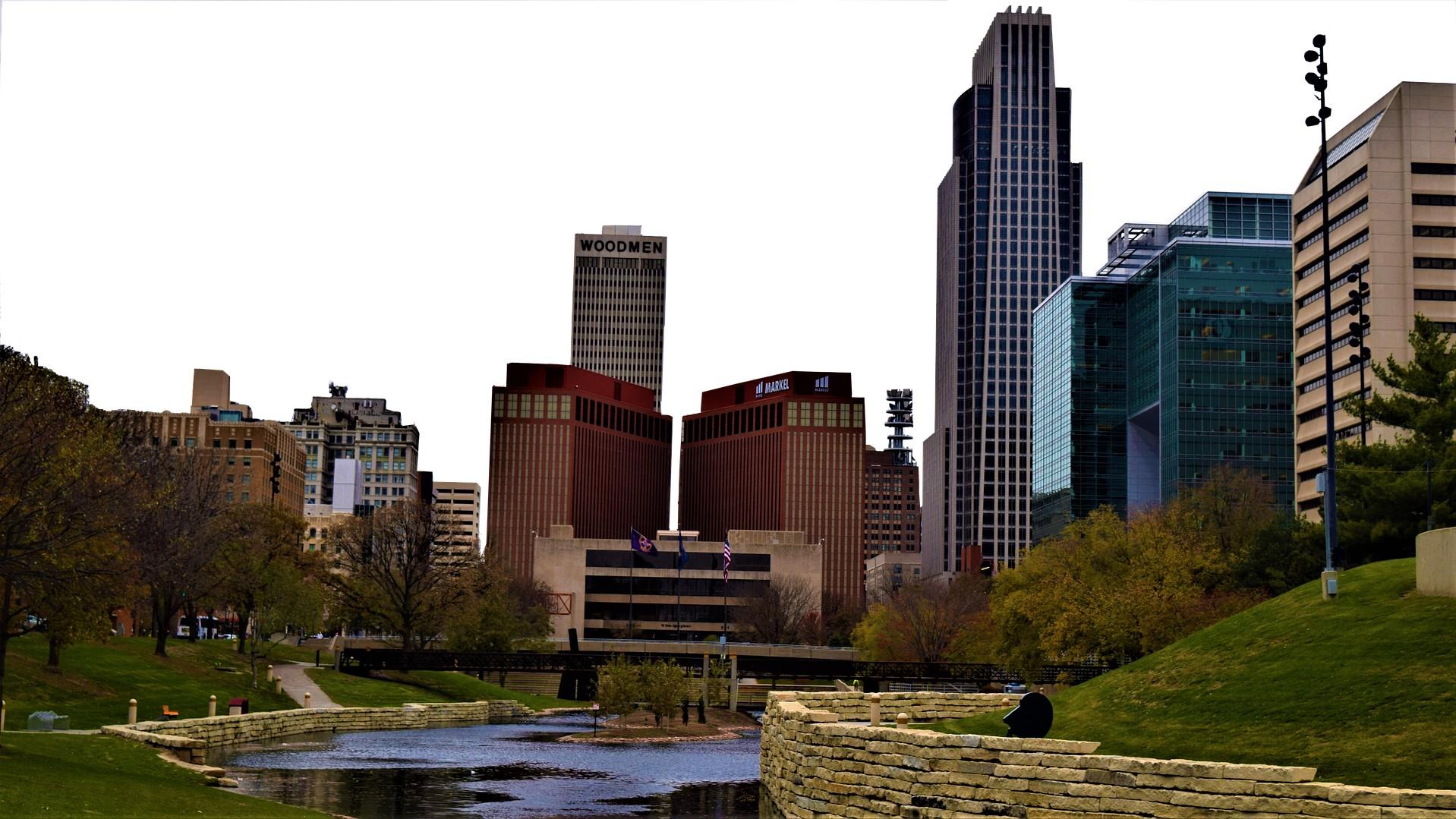 Omaha, Nebraska (ScottPeck / Pixabay)
Visitors to Chicago from Wisconsin, Missouri, North Dakota and Nebraska will be required to quarantine for two weeks starting Friday in an effort to stop the spread of the coronavirus, city officials announced Tuesday.
Those four states join Alabama, Arkansas, Arizona, California, Florida, Georgia, Idaho, Iowa, Kansas, Louisiana, Mississippi, North Carolina, Nevada, Oklahoma, South Carolina, Tennessee, Texas and Utah on Chicago's quarantine order.
Dr. Allison Arwady, the commissioner of the Chicago Department of Public Health, acknowledged Tuesday that including Wisconsin, first announced Monday by Mayor Lori Lightfoot, on the quarantine list, would have a "major impact" since many Chicagoans commute to Wisconsin every day for work, and many have vacation homes in the Badger State.
While Chicagoans who travel to Wisconsin for work can continue to do so, they should avoid activities in Chicago that could spread the coronavirus, including going to bars and restaurants or attending large gatherings, Arwady said.
Chicagoans who plan to travel to Wisconsin for a vacation or to stay at a second home should rethink those plans, Arwady said. That would apply to Gov. J.B. Pritzker, a Chicagoan who has a vacation property in Wisconsin.
Major League Baseball employees are exempt from the quarantine order because of testing rules in place for players and coaches, Arwady said. However, they should also avoid social gatherings and settings where the risk of transmission is the highest, she added.
Officials said the distinction between work-related activities and travel for pleasure draws a "fair line," Arwady said.
"I know how hard this is," Arwady said.
Most of the new confirmed cases of the coronavirus can be traced not to work-related activities, but to large social gatherings and visits to bars and restaurants, Arwady said. Young adults ages 18-29 continue to make up the largest age group of Chicagoans diagnosed with confirmed coronavirus cases, according to data provided by the Chicago Department of Public Health.
The 22 states included in Chicago's quarantine order have an infection rate greater than 15 new COVID-19 cases per 100,000 residents per day. Chicago has an infection rate of fewer than 9 new COVID-19 cases per day, per 100,000 residents.
Travelers from states included in the quarantine effort must stay "at a single designated home or dwelling for 14 days before doing any activities outside of the home or dwelling," according to the mayor's office.
Violators could face fines of $100-$500 per day for a maximum fine of $7,000, according to the mayor's office. However, city officials have said they are relying on an education campaign, rather than an enforcement effort. No one has been cited for violating the order as of Tuesday, but Arwady said that could change.
City officials are preparing to issue fines to Chicagoans who have flaunted the order and posted about their activities on social media as well as some city employees who have violated the restrictions, Arwady said. Those workers could face both fines and discipline, she added.
"We are very concerned by the increases all around us," Arwady said. The spread of the coronavirus in Chicago remains "broadly in control, but not as tight as we would like."
However, the quarantine order is designed to educate people and has been "quite successful" since it was first issued July 2, Arwady said.
Contact Heather Cherone: @HeatherCherone | (773) 569-1863 | [email protected]
---