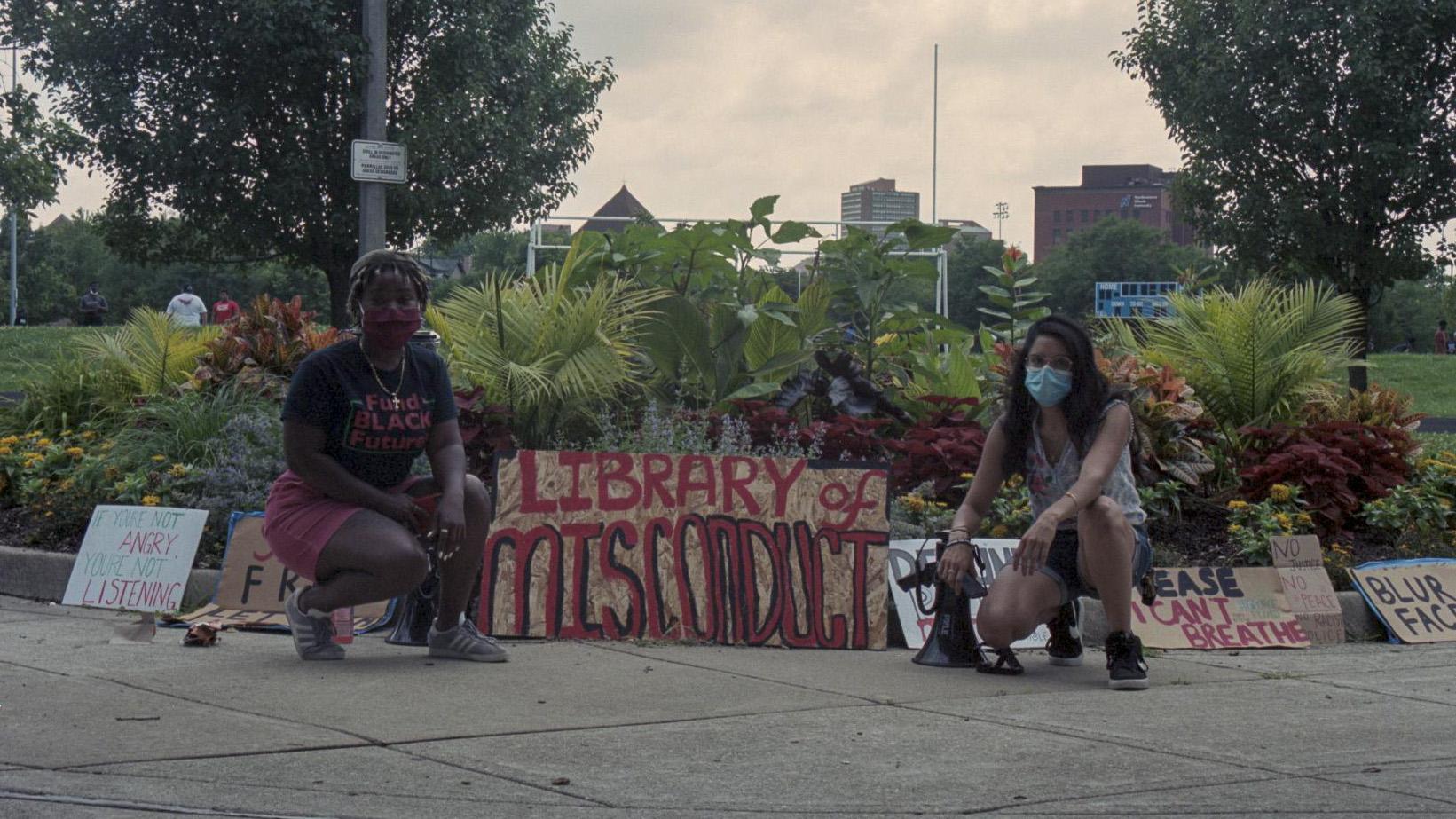 (Courtesy of Jacob King)
Organizers gathered in Mandrake Park on Tuesday afternoon for an emergency peaceful protest and art installation with the goal of making the Chicago Police Department release misconduct records.
With the help of documents obtained by the Invisible Institute's Citizens Police Data Project, #ReleaseTheRecords organizers Maira Khwaja and Trina Reynolds-Tyler set up boards displaying misconduct reports organized by category, ranging from reports on cops in schools to racial slurs to gender violence to sexual assault.
"What was cool about the art installation, we had 80 people come on such short notice and during the daytime and a lot of people were saying they'd never seen a document like this before," Khwaja said. "They had maybe known about the concept but had never read a story. So I think the ability to hold a document in their hand and actually take time to see what these investigative files look like and be like, 'Oh yeah, this more than just an Excel spreadsheet.'"
(Courtesy of Maira Khwaja)
During Tuesday's event, organizers encouraged attendees to call their alderman and demand they vote no on the Charles Green v. Chicago settlement, which would've paid Green $500,000 to resolve the case and kept police misconduct files secret. (On Wednesday, the City Council took no action on the settlement.)
Without the release of police misconduct records, there would only be access to top-level data, which omits the public's narrative and prevents them from seeking "narrative justice," said Reynolds-Tyler.
"Having people in the position where they can literally see the document and also see the Invisible Institute's Citizens Police Project database, to see what the difference is in top-level data and document data was really important because it just shows these documents hold literal stories," Reynolds-Tyler said. "Stories of people who were in public housing. Stories of people sexually assaulted by police."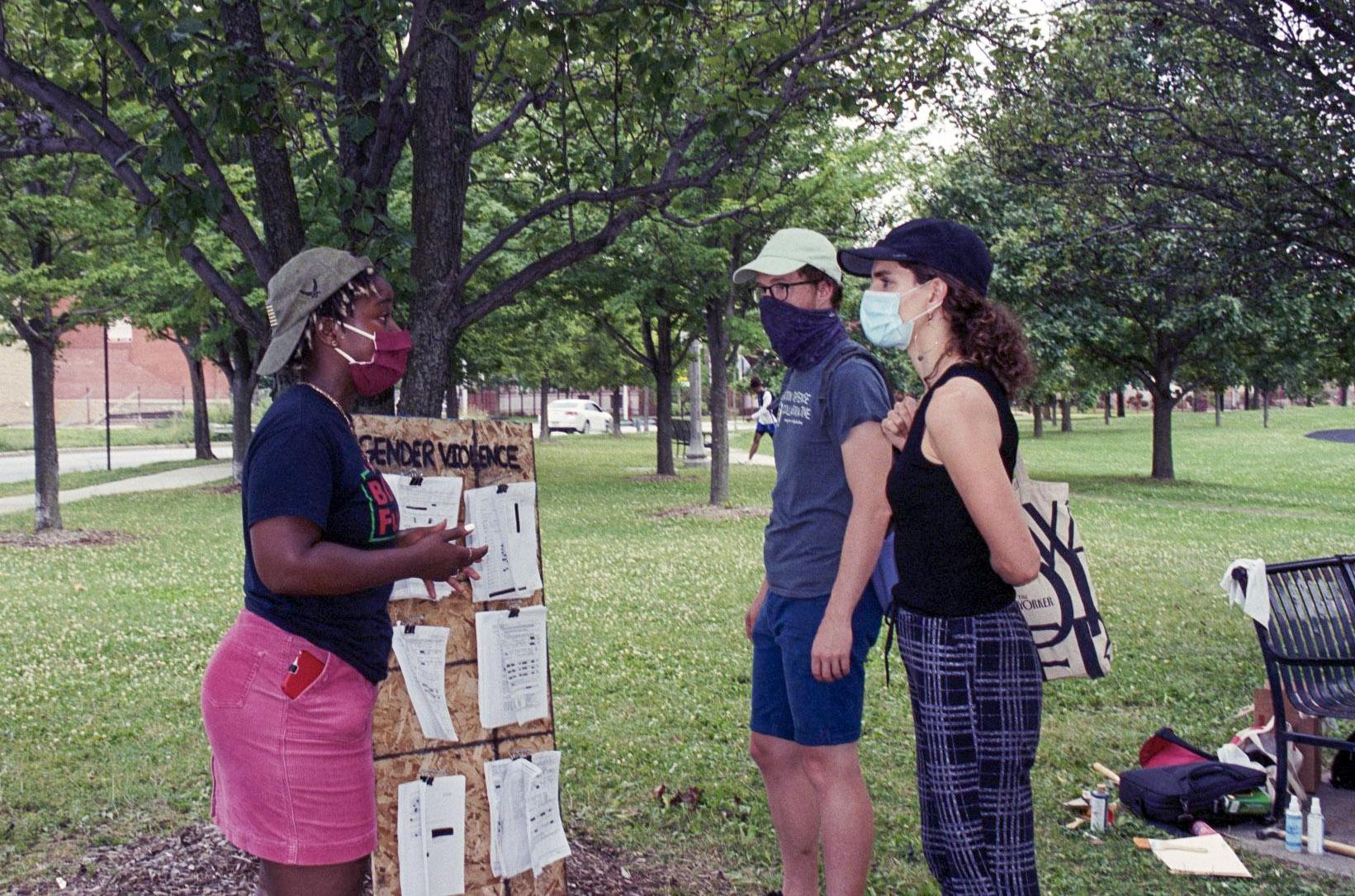 (Courtesy of Jacob King)
"Each document is a story, and we don't get to know the story just from looking at the top-level data," Khwaja added.
Reynolds-Tyler says Green fought for the misconduct records to be released to the public to prove his own innocence and help others, too.
"That's all about wrongful conviction. Do we want to delay investigations into wrongful convictions? Do we believe that people who have been wrongfully convicted of a crime should stay in jail? People like Charles Green, who literally was robbed of 24 years of his life," Reynolds-Tyler said. "Everyone needs these documents. Researchers need these documents. Journalists need these documents. People who are incarcerated need these documents in order to build their case to show and prove—similar to Charles Green—what is actually happening and around police accountability in this city."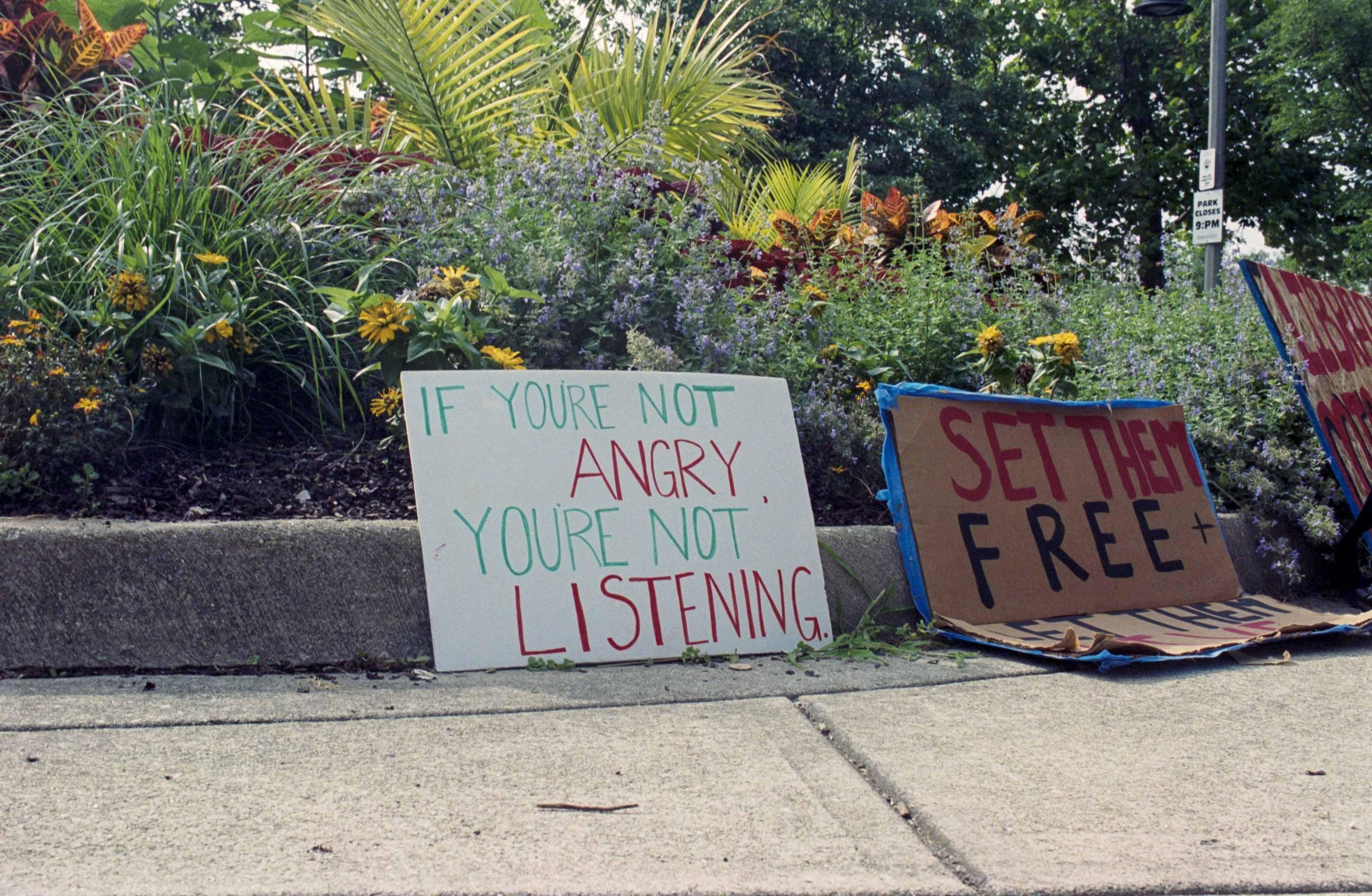 (Courtesy of Jacob King)
#ReleaseTheRecords organizers say the City Council's decision to delay the vote regarding the settlement is a big win because it gives them more time to advocate.
"The pressure to #ReleaseTheRecords meant that City Council could not swiftly pass a settlement, which would enable the city to not comply with the judge's order to make these documents public," Khwaja said. "Nothing would prevent a renegotiation of the settlement. Additionally, we know that now City Council will work on a policy that can release closed complaint investigations in a timely way, without the need to send FOIA (Freedom of Information Act) requests. Now, we have to sustain pressure to make sure they actually do that – comply with the judge's order."
#ReleaseTheRecords plans to continue traveling with its pop-up art installation to educate the public on why access of these police misconduct records is so critical. 
Follow Angel Idowu on Twitter: @angelidowu3
Angel Idowu is the JCS Fund of the DuPage Foundation Arts Correspondent.
---