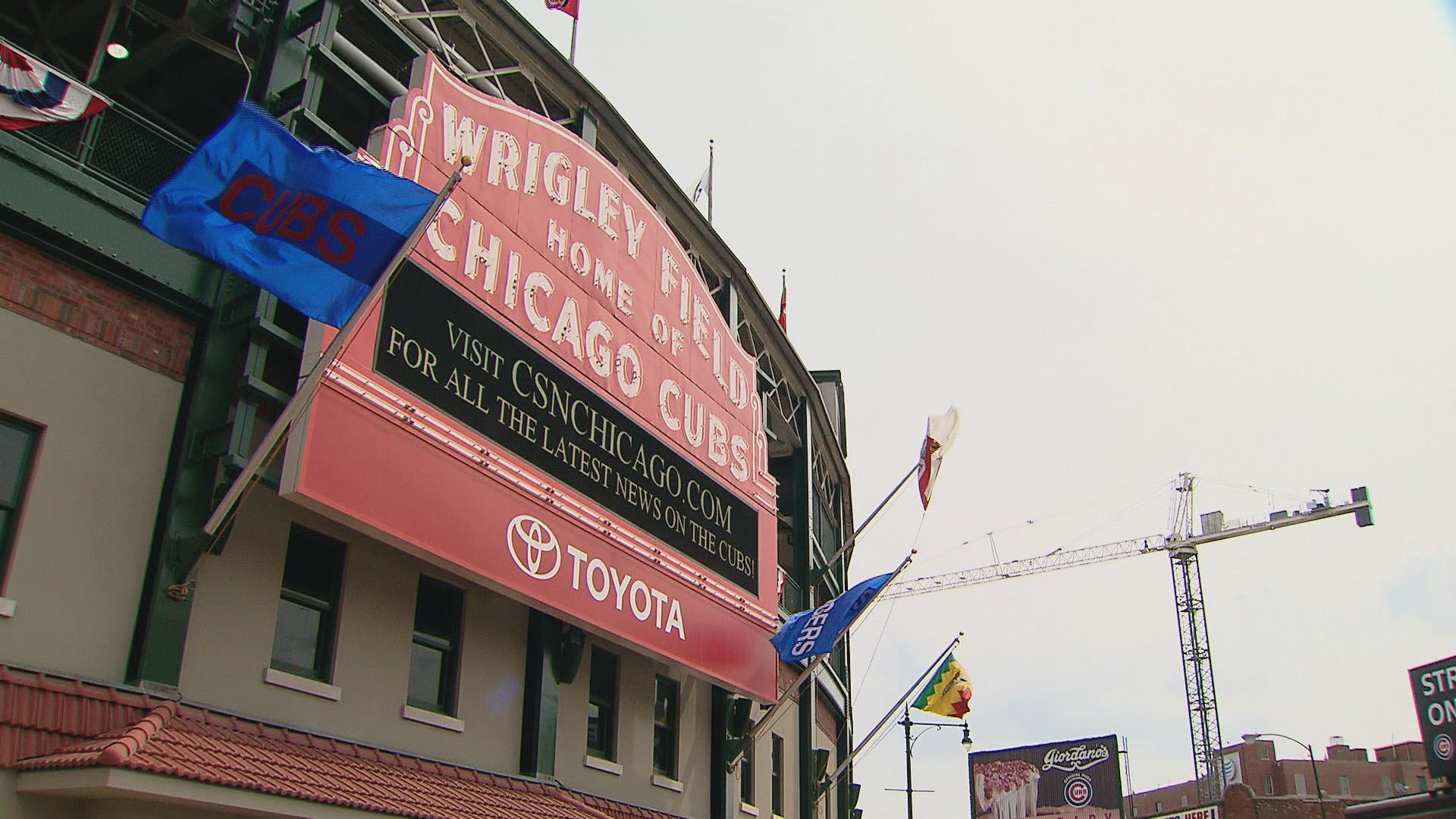 (WTTW News)
The Chicago Cubs got the green light Thursday to play home games on weekend nights, the "extraordinary circumstances" imposed by the coronavirus pandemic breaking a decadeslong ban on games under lights on Fridays and Saturdays.
Ald. Tom Tunney (44th Ward) acknowledged that he has long blocked the Cubs from playing on Fridays and Saturdays after 4 p.m., fearing a tsunami of fans would flood Wrigleyville and surrounding neighborhoods.
"This is a long story of night games at Wrigley Field and the prohibition on Friday and Saturday nights," Tunney said. "These are extraordinary circumstances. This is a one-time exception."
The City Council's License and Consumer Protection Committee unanimously advanced the measure. The measure is set for final approval at Wednesday's full City Council meeting.
Fans will not be allowed in the stands at Wrigley Field because of restrictions imposed to stop the spread of the pandemic, but they will be allowed to gather on rooftops around the field and in nearby bars.
The proposal would allow the Cubs to play six Friday night games, starting with the July 24 home opener against division rival Milwaukee Brewers, and six Saturday night home games.
The measure has the support of Mayor Lori Lightfoot.
"Obviously, this is an opportunity that the league wants to showcase the Cubs and Wrigley Field," Lightfoot said. "So I think that the protections that have been put in place are reasonable. We'll obviously recalibrate if necessary, but I'm comfortable with the plan that has been agreed to."
Contact Heather Cherone: @HeatherCherone | (773) 569-1863 | [email protected]
---