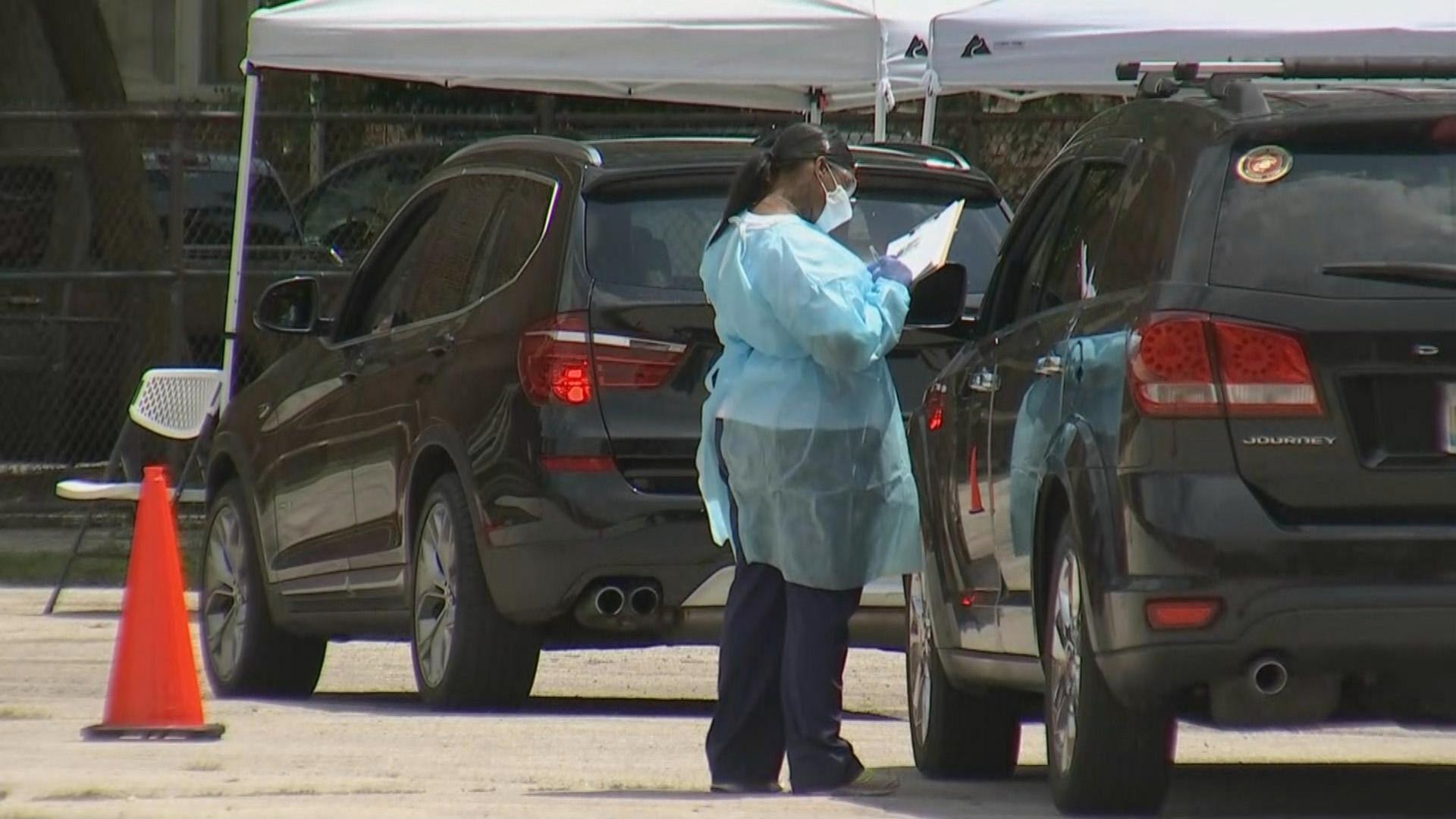 (WTTW News)
For the third consecutive day, new coronavirus cases in Illinois totaled more than 1,000 — a streak not seen since late May. Illinois Department of Public Health data released Saturday shows 1,195 additional cases since Friday and 24 more deaths linked to the virus, bringing statewide totals to 152,962 confirmed cases and 7,168 deaths.
Despite the increase in cases, the seven-day average for confirmed infections as a percentage of total tests (known as the positivity rate) remained relatively stable at 3%. Friday's rolling average was 2.9%, while the rate on Wednesday and Thursday was 2.6%. (To remain in phase four of Illinois' reopening plan, the positivity rate must stay below 20%; the state must meet additional metrics related to hospital capacity, testing and contact tracing.) Nearly 1.95 million tests have so far been performed in the state, 32,345 of them since data was released Friday.
The IDPH says that as of Friday night, a reported 1,398 people were being treated in Illinois hospitals because of COVID-19 — 321 of them in the ICU, with 139 on ventilators.
According to the IDPH data, 292 of the new cases and 10 of the deaths were among residents of Chicago.
Despite anxiety about the recent uptick, Chicago public health Commissioner Dr. Allison Arwady said Friday that Chicago remains "in a relatively good position" and has not seen a significant strain on its hospital capacity. But Arwady warned that a rise in COVID-19 cases among Chicagoans aged 18-29 may be driven by "COVID fatigue," and she reemphasized the importance of social distancing and wearing masks.
---