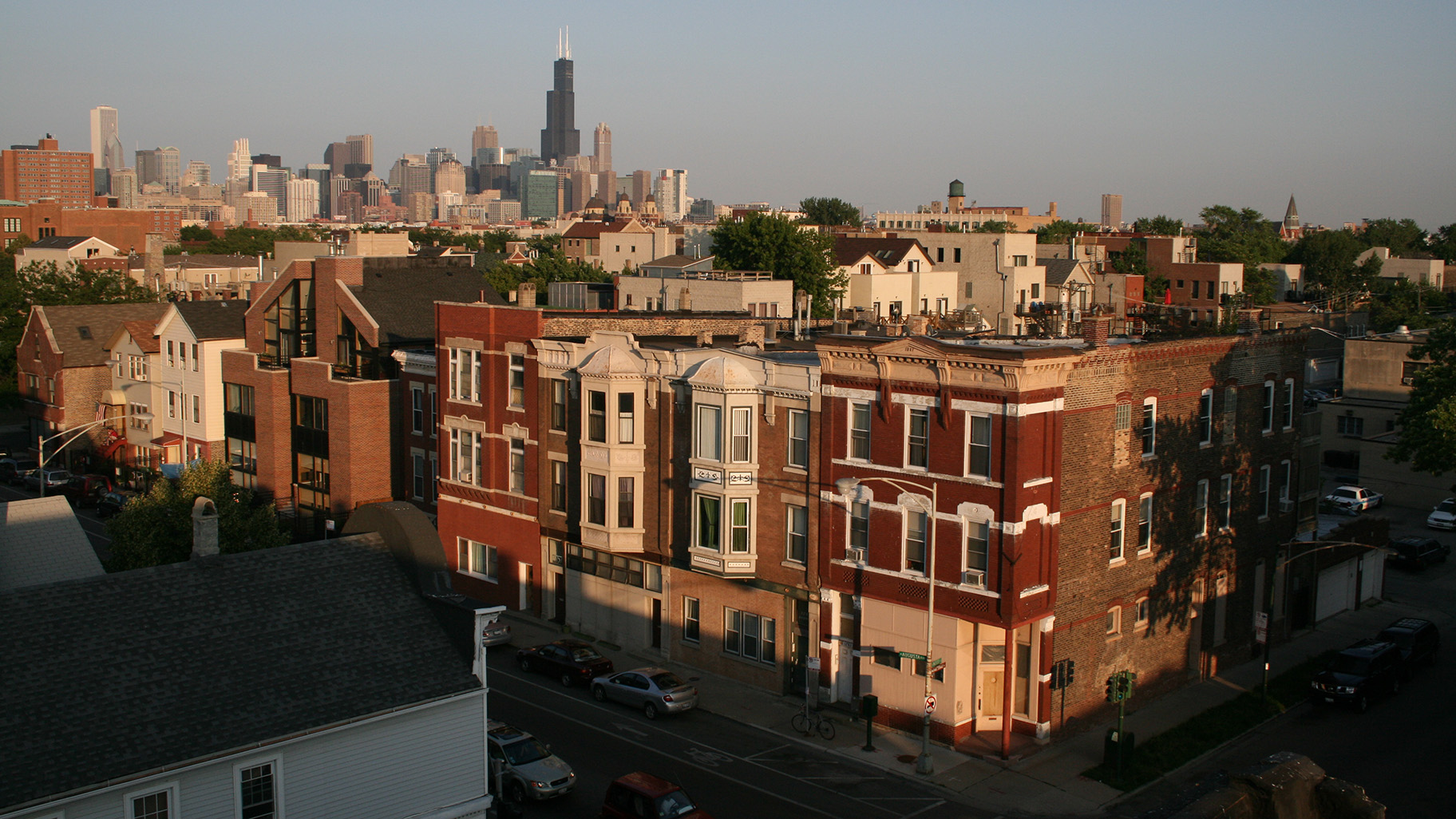 (Stephen M. Scott / Flickr)
Chicago must use efforts to rebuild the city economy after the devastation caused by the coronavirus pandemic to address systemic racism and economic inequality in order to take advantage of a "once in a generation" moment to remake the city and its economy, Mayor Lori Lightfoot said Thursday.
"This is a once in a generation opportunity for us," Lightfoot said. "This is our great Chicago moment to really re-envision our city and our region in a way that moves us forward."
Lightfoot unveiled the 104-page report at the South Shore Cultural Center, 10 weeks after she announced the creation of the task force in front of the Old Water Tower on Michigan Avenue, invoking the city's resiliency after the Great Chicago Fire.
The report calls for the city to accelerate investments in neighborhoods on the South and West sides in order to create jobs and reduce crime. Before the pandemic hit, Lightfoot launched a program to do just that.
"If we do this right, this will be the kind of transformation that generations from now will be talking about as the second Chicago renaissance," Lightfoot said. "This is our moment. This is our opportunity to really rise to the occasion."
Lightfoot said the report will serve not only as a "blueprint and road map" for the city's recovery from the pandemic but also a plan to "rethink and remake" Chicago as a more equitable place to live.
Canceled events in Chicago have already cost the city $900 million through April 20, according to data compiled by Choose Chicago, Lightfoot said.
The pandemic threatens one-third of all of Chicago's jobs, especially those in the hospitality and food service industries. Low-income workers have been "squeezed" the hardest, with 75% of those jobs at risk, Lightfoot said.
While the disproportionate impact of the pandemic on Black and Latino Chicagoans has been clear from its earliest days, the task force's focus on systemic racism and inequality took on new urgency after the May 25 killing of George Floyd by Minneapolis Police, which touched off protests against police brutality across the country.
The first of six recommendations from the task force calls for the city to address "new and old traumas" by expanding mental health services and creating a "culturally sensitive, diverse mental health workforce."
In addition, Chicago's business leaders must "step up" to create new jobs for "Black and Brown" Chicagoans, particularly in unionized trades and the entertainment industry, to ensure that they have more options other than the ones that end in violence or prison, Lightfoot said.
"Talk is not enough," the mayor said. "Actions, concrete, measurable, transparent, actions to create entryways and economic progress for Black and Brown members in the trades is going to be critically important for our region and our city to move forward."
Chicago will also emphasize tourism and attract visitors to neighborhoods besides just the downtown area.
Just before the coronavirus pandemic hit, Lightfoot vowed to undo the policies that force tens of thousands of Chicagoans to struggle daily to find food, clothing and shelter.
The task force report is a commitment that her administration will "double down" on that agenda to end poverty within a generation by using coronavirus relief efforts to drive growth and reimagine Chicago, Lightfoot said.
Lightfoot acknowledged that the city could not foot the bill for the sweeping changes called for in the report, but vowed to reprioritize the city's spending and investments while partnering with Chicago's businesses.
Lightfoot promised regular updates on the plan's implementation, and vowed it would not languish "on a shelf" like so many other city reports.
"We need to strike now while this opportunity exists," Lightfoot said. "These moments of recovery and re-imagination don't come often along."
Editor's note: Sandra Cordova Micek, WTTW President and CEO, was a member of the task force.
Contact Heather Cherone: @HeatherCherone | (773) 569-1863 | [email protected]
---