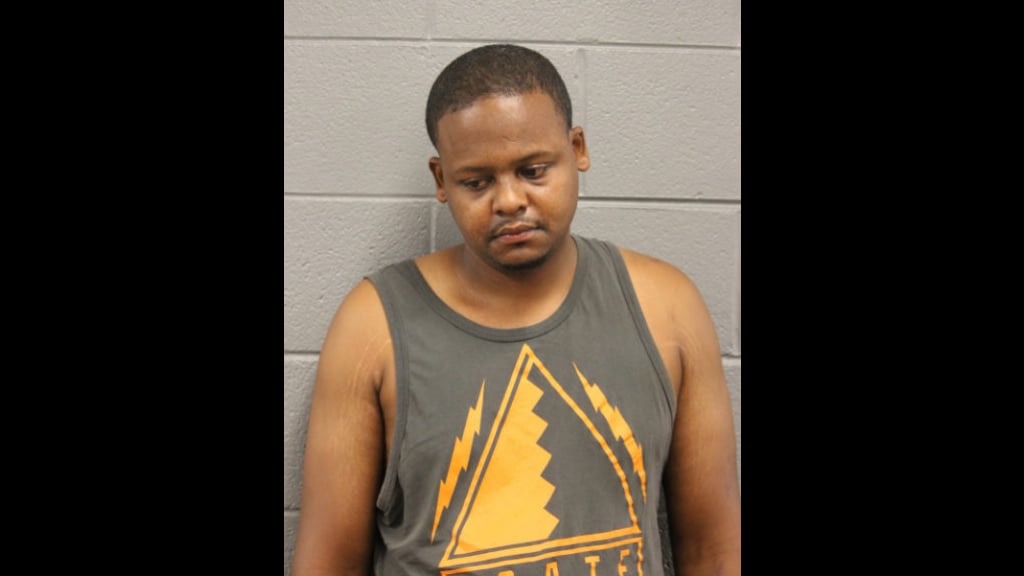 Andrew Sneed (Chicago Police Department)
Chicago police have arrested a 36-year-old man who is accused of gunning down one man and wounding two others after they confronted him for looting a liquor store during widespread protests following the killing of George Floyd in Minneapolis.
Andrew Sneed, 36, has been charged with first-degree murder and two felony counts of aggravated battery for the May 31 shooting of 27-year-old Tommie Gatewood in the South Austin neighborhood.
"These victims, I'm just going to classify them as good community members who were trying to do the right thing," Chicago police Chief of Detectives Brendan Deenihan said during a press conference Thursday afternoon.
On the night of the shooting, several community members confronted Sneed, who was allegedly "looking to target" and loot a liquor store in the 5100 block of West Madison, Deenihan said. That group told Sneed to leave the store alone and leave the area.
A short time later, a fire broke out on the second floor above the liquor store, prompting a response from the Chicago Fire Department. Deenihan suggested Sneed or others set the fire knowing the fire department would enter through the liquor store, making it easier to break in.
"Once (the fire department) left unfortunately, the scene was no longer secure," Deenihan said. "What you can see here is you had a group of offenders who couldn't get into this liquor store, so they figured out a different way."
After the firefighters left the scene, Sneed allegedly attempted to break into the liquor store a second time, this time successfully getting inside and looting the business.
He then returned again, Deenihan said, and saw the same community members who had confronted him earlier. This time, he allegedly opened fire, striking three men, including Gatewood.
Detectives were able to obtain a video of the defendant and worked with community members to help identify Sneed as the shooter, Deenihan said.
"Then the fugitive teams went to work," he said. "We arrested him and we worked with our State's Attorney's Office to charge him with murder."
The shooting occurred at the end of a weeked which saw widespread protests, some of which turned violent, in the days after Floyd's killing at the hands of Minneapolis police officers.
"It was just great teamwork on this very unfortunate day when there was a lot of rioting and looting going around," Deenihan said.
Sneed is due to appear in bond court Friday.
Contact Matt Masterson: @ByMattMasterson | (773) 509-5431 | [email protected] 
---