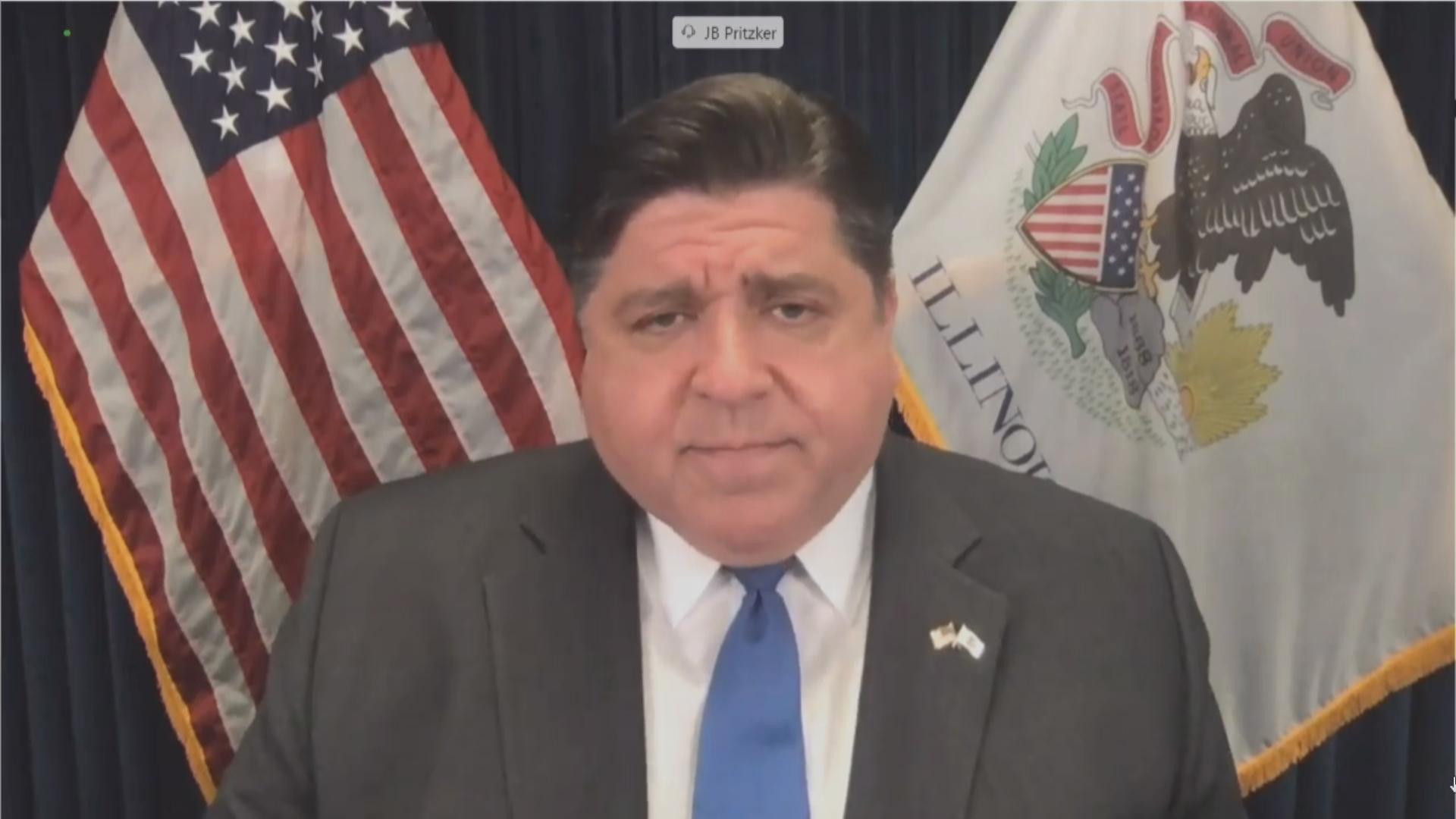 Gov. J.B. Pritzker testifies Wednesday before the U.S. House Committee on Homeland Security. (Courtesy U.S. House Committee on Homeland Security)
Across the United States, 3 million people have tested positive for COVID-19 and more than 130,000 deaths — including 7,000 in Illinois — have been linked to the virus.
On Wednesday morning, Gov. J.B. Pritzker and other local leaders from across the country testified before the U.S. Committee on Homeland Security about the country's worsening coronavirus pandemic.
"We need to see a coordinated national strategy for containment, more testing and contract tracing, and that may even mean national restrictions followed in every state," Pritzker said during the hearing.
Pritzker also called on the federal government to distribute funds to states that have lost revenues because of the virus, and ensure COVID-19 testing is covered by individuals' health insurance every time they need to be tested.
"Finally, and this might be the most important thing to save lives. We need a national masking mandate," Pritzker said, adding Illinois was one of the first states to begin mandating face coverings on May 1. That requirement "aligns with the downward shifts in infection rate (in Illinois). It's not too late for the federal government to make an impact. In fact, it's more important now than ever," he said.
At the beginning of the pandemic, Illinois "had all the potential to be a major early hot spot like New York," Pritzker said, citing projections in March that showed the state's health care system would be overrun without intervention.
Efforts by Pritzker to curb the spread of the virus began by closing bars and restaurants, canceling St. Patrick's Day celebrations and then issuing a stay-at-home order. "Our case positivity rate was over 23% at one point. Now we're at 2.5%," the governor said.
During his testimony, Pritzker slammed the federal government's response to the pandemic that left states to secure their own personal protective equipment.
"We were in a bidding war for lifesaving supplies against each other and international allies," Pritzker said. "States were forced to play a sick 'Hunger Games' show to save the lives of our people. … This is not a reality TV show."
The lack of a national response to acquire and supply states with protective gear has led to the loss of thousands of lives, Pritzker said.
Contact Kristen Thometz: @kristenthometz | (773) 509-5452 |  [email protected]
---