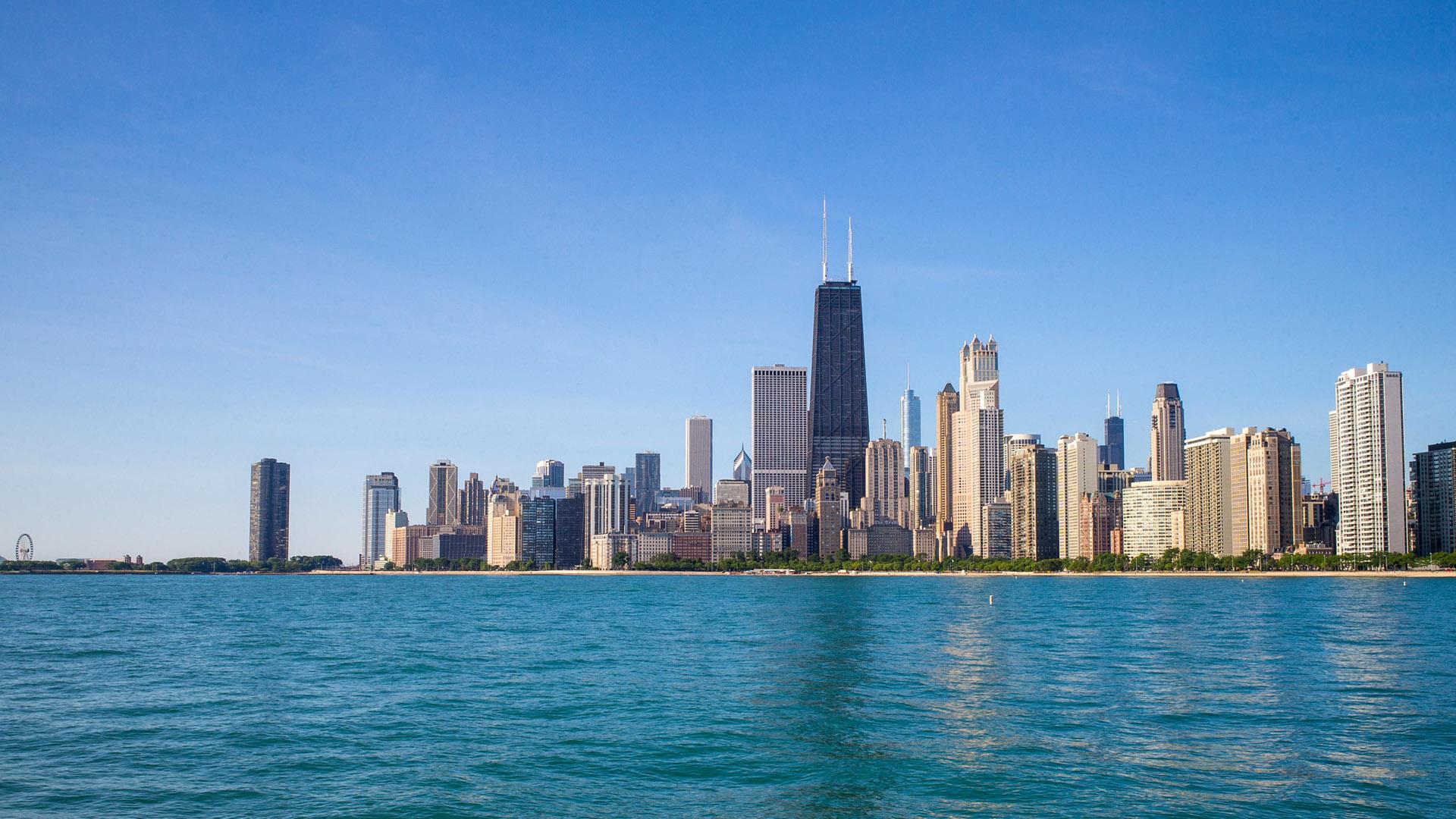 (R Boed/ Flickr)
As Chicagoans kicked off the Fourth of July weekend Friday, city officials urged them to take precautions against the heat and the coronavirus.
"Be safe in all the ways that you can, protect yourself from the heat and protect yourself and all of Chicago from further spread of COVID-19," Dr. Allison Arwady, commissioner of the Chicago Department of Public Health, said Friday morning.
Arwady said everyone should adhere to public health guidelines, wear masks, maintain social distancing, avoid large crowds and gatherings, and limit celebrations to household members and close contacts. "The virus doesn't care why it has an opportunity to spread," she said.
With hot and humid temperatures forecast for the holiday weekend, officials announced the city's cooling centers will be open 9 a.m.-5 p.m. weekdays, and the Garfield Park center will be open 9 a.m.-5 p.m. this weekend. Residents can call 311 to find the cooling center nearest them. (See a map of city cooling centers.)
To protect against the spread of COVID-19, cooling centers have been reconfigured to allow for physical distancing, allowing visitors to remain at least 6 feet apart from one another. "(Visitors) are required to wear face coverings in all cooling centers," said Rich Guidice, executive director of the city's Office of Emergency Management and Communications. Face coverings will be provided to those who don't have them.
Officials also urged residents to check on neighbors as temperatures are expected to exceed 90 degrees, with peak heat index values expected to reach over 100 degrees, according to the National Weather Service. Residents can call 311 to make well-being checks on others.
"Don't underestimate the risk of heat and humidity. They are dangerous and, in some cases, can be deadly," Arwady said. The best way to protect yourself, she said, is to drink plenty of water and stay indoors where there is air conditioning, or at least take frequent breaks inside with the AC.
Residents who don't have air conditioning should not rely on a fan to stay cool, according to Arwady. "Taking a cool bath or shower is a safer and more effective way to stay cool," she said.
Everyone should be aware of the signs and symptoms of heatstroke and heat exhaustion, according to Arwady. Heat exhaustion is a milder form of heat-related illness that can develop after several days of exposure to high temperatures or lack of fluids.
A heatstroke is a more serious condition, the telltale signs of which include an extremely high body temperature – 103 degrees or above, dizziness and nausea, throbbing headache and a strong, rapid pulse and skin that is red, hot and dry. "That is an emergency and a reason for urgent medical care. Calling 911 is appropriate for a heatstroke," Arwady said.
Despite the hot temperatures, city beaches remain closed, said Mike Kelly, CEO and general superintendent of the Chicago Park District.
"The lakefront is open, but if you're on it, keep moving, wear a mask and stay off the beaches," Kelly said. "Beaches are still closed, which also means stay out of the water."
Parks are open and Kelly urged residents to use them. "We want everyone to have a safe and happy Fourth of July," he said. "Please use our parks. … But don't use our parks this weekend for a personal firework show."
Officials also addressed the recently announced travel advisory for people coming from states with high cases of COVID-19 that goes into effect Monday.
"If you are a Chicago resident and you've traveled to one of these states, when you return you need to stay home for 14 days," Arwady said. "Or if you have someone visiting from one of those states they also need to stay in a home, hotel or dwelling for 14 days because they've been in a setting with increased risk for COVID transmission and we want to limit that exposure in Chicago."
Arwady said officials will not be tracking residents who travel to one of the 15 states on that list or stopping cars with out-of-state license plates to enforce the quarantine order.
"Our goal is to get the message out strong. We want people to think twice about whether now is a good time to travel and (for them) to recognize that if they make the decision to travel there is a quarantine on this side," she said. 
The order doesn't go into effect until Monday, giving residents who travel this weekend time to return Sunday from their trips. "We are asking people who travel this weekend to states of high concern to pay attention … make sure you're not in close contact with people at high risk of (getting the virus)," Arwady said. "Pay special attention to your health for 14 days (upon return) and seek testing if you develop symptoms."
Officials will update the emergency travel order weekly on Tuesdays, starting July 14, according to Arwady. "As states are able to get (an) outbreak under control they'll come off the list," she said. "If other states have additional problems with COVID, they will go on that list.
"We recognize this is a burden on people who were planning to take a vacation or expecting people to visit from other states. But we've come too far in Chicago at this point to not do things that are open to us and to prevent the spread of COVID," she said.
Contact Kristen Thometz: @kristenthometz | (773) 509-5452 |  [email protected]
---