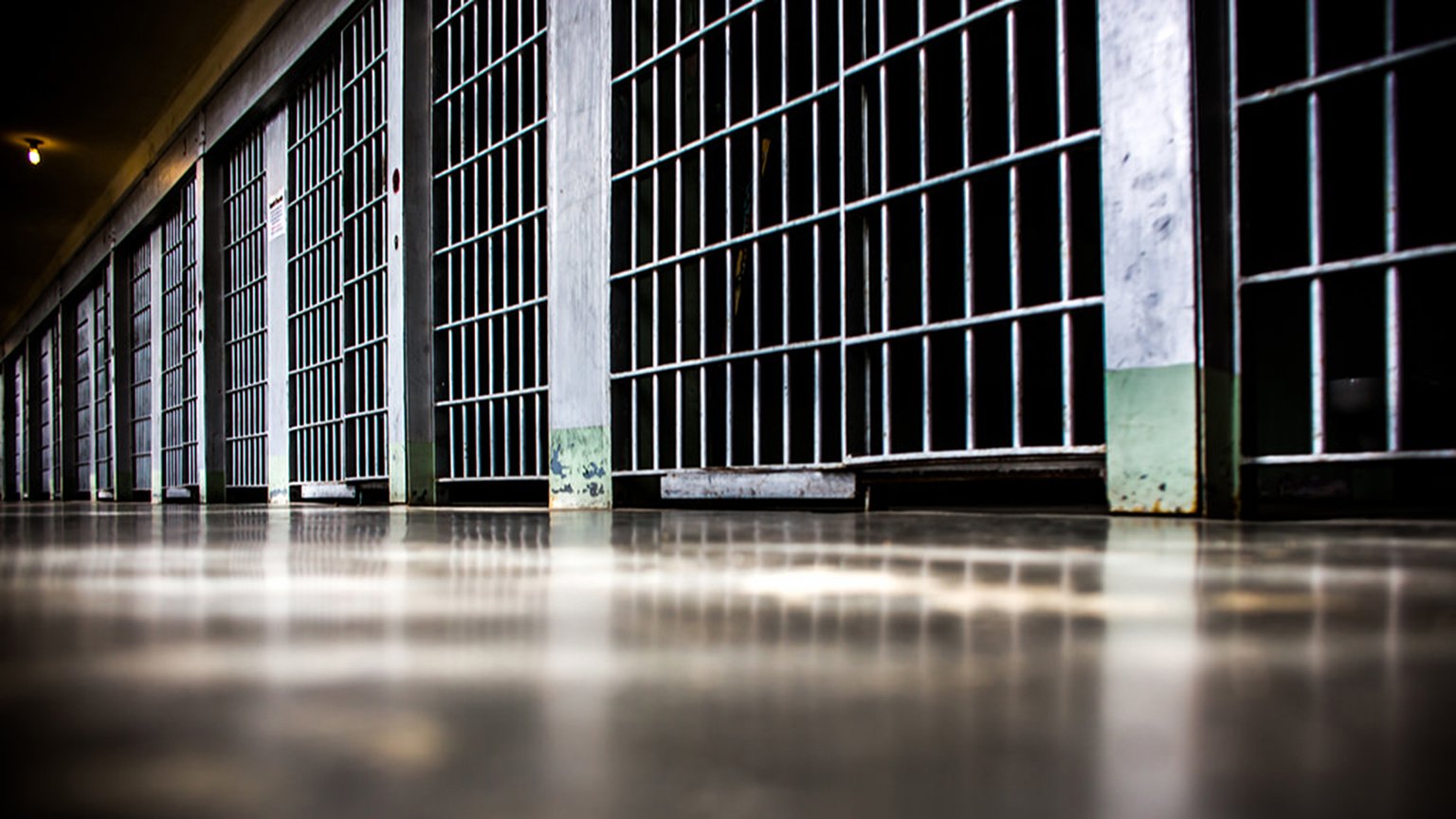 (Thomas Hawk / Flickr)
The Cook County Public Defender's Office and several activist groups are suing the city of Chicago, accusing the police department of "disappearing" detainees by preventing them from making phone calls after their arrest, a practice they say has only increased during the COVID-19 pandemic and recent protests.
The public defender joined groups like Black Lives Matter Chicago, GoodKids MadCity and others in filing a lawsuit Tuesday against the city in Cook County Chancery Court, claiming attorneys were unable to contact dozens of detainees following their arrests in recent weeks.
"(Chicago Police Department) officers have intimidated detainees from seeking counsel and denied them the use of telephones," the plaintiffs claimed in their complaint. "And by cutting off access to the outside world, CPD ensures that detainees have no protection from police abuse, including coercive interrogations and even torture. Such coercive practices are legion in Chicago, which is known as the False Confession Capital of the United States."
The plaintiffs are seeking a court order ensuring arrestees have access to counsel and phone calls while being held in police custody.
The lawsuit alleged CPD has maintained long-standing "official and de facto" policies to keep arrestees from contacting legal aid, including denying phone calls for hours, refusing to tell attorneys where their clients are being held, refusing to post the public defender's hotline number in police stations and denying attorneys physical access into those stations.
Those issues have only grown worse, they claimed, with the hundreds of arrests made during recent protests and riots following the police killing of George Floyd in Minneapolis last month.
Due to the ongoing pandemic, the public defender's office suspended in-person legal visits in late March, meaning the only way their attorneys could contact recently arrested clients is over the phone.
One assistant public defender said in an affidavit she was only able to contact two out of her 80 clients on May 30 – a day of significant protesting in Chicago – because Central Booking "could not locate or was too busy to locate" them. Another attorney claimed he was unable to contact one of his clients on May 31 despite calling the required CPD phone line 13 times.
Christopher Brown, a poet and activist, said that after his arrest in Hyde Park on May 31, he was held between four and five hours waiting to be processed without being read his rights or offered a phone call by police.
"No one knew where I was," he said during a press conference Tuesday morning. "It was just a daunting feeling knowing that I was closed off from any way to communicate with anyone."
Between April 16 and June 5, the public defender conducted a survey of nearly 1,500 people who went through bond court, according to the complaint. Of those, about one in four said CPD never offered them access to a phone at any point during their detention at a police station.
Of those who were able to make a call, more than half waited over an hour and the average waiting time was more than four hours, according to the complaint.
"Denying phone access is a key CPD tactic to impede access to counsel," the complaint states. "The result is that detainees are held incommunicado, without legal guidance or protection from police coercion."
A spokeswoman for CPD said the department does not comment on pending litigation.
Kathy Fieweger, a spokeswoman with Chicago's Law Department, said the city will "vigorously defend against these allegations."
"We strongly disagree that the City, through its agents at the CPD, maintains policies intended to prevent detainees from accessing legal representation," she said in a statement. "Indeed, the complaint itself makes clear that the CPD continues to allow lawyers to consult with their clients. Plaintiffs' demand that they be allowed a specific, alternative method does not take into account appropriate security conditions and resource limitations."
Contact Matt Masterson: @ByMattMasterson | [email protected] | (773) 509-5431
---