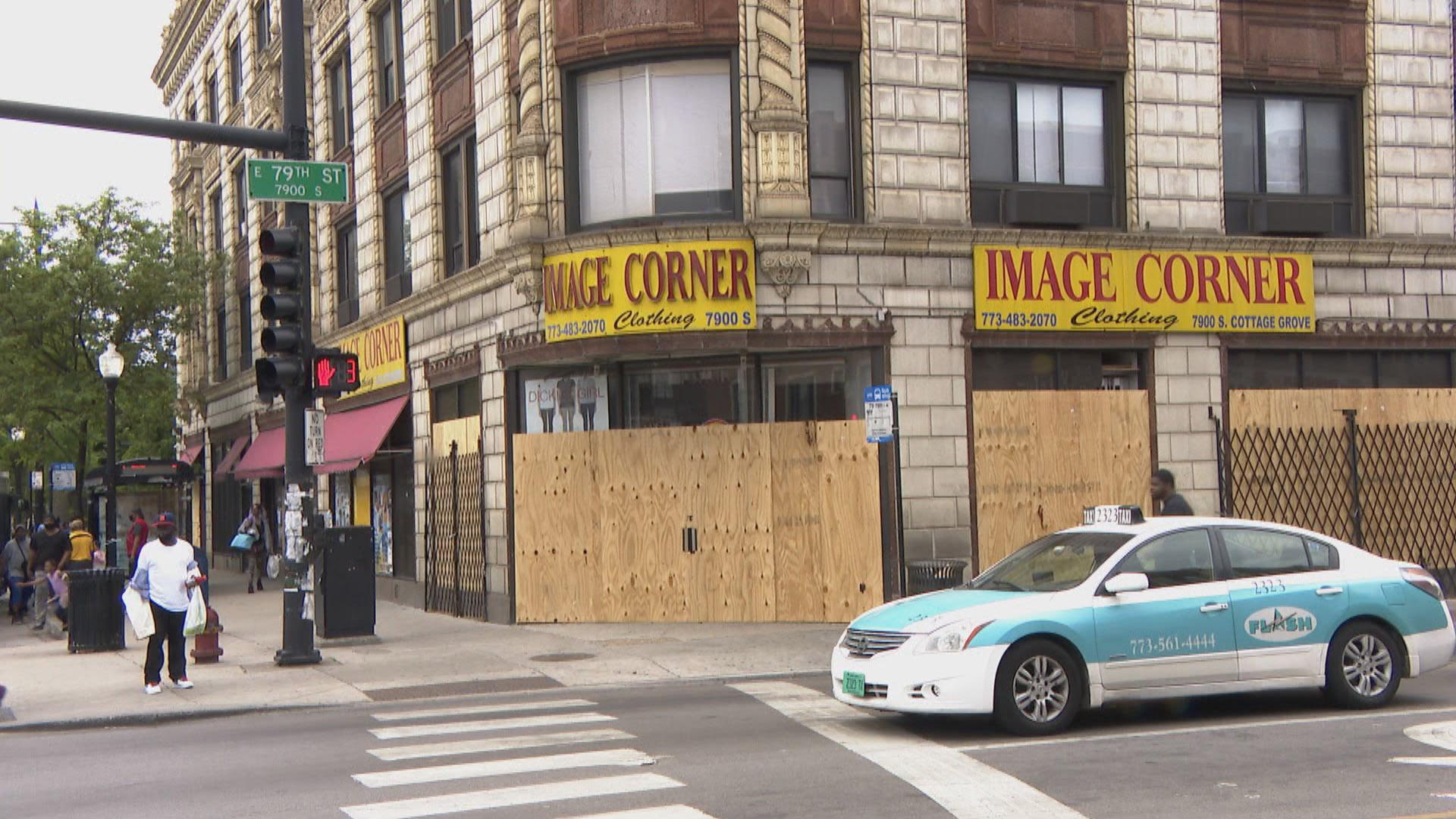 A business is boarded up in Chicago's Chatham neighborhood on the city's South Side on Wednesday, June 3, 2020, following unrest over the killing of George Floyd. (WTTW News)
Small businesses struggling to stay afloat during the coronavirus pandemic and recover from unrest touched off by police brutality protests can apply for grants starting Saturday, city officials announced.
Businesses damaged during the unrest sparked by the death of George Floyd in Minneapolis police custody can apply for grants of up to $10,000 to repair their stores, city officials said. 
Businesses that saw their revenue drop by at least 25% during the pandemic can apply for grants of up to $4,000 to cover operating costs, city officials said.
The grants will be awarded through a lottery. The deadline to enter is June 29.
The grants will be funded with $10 million from the city and $2 million from private organizations, including $1 million from Jewel-Osco, officials said.
The city money will come from the Neighborhood Opportunity Fund, which is made up of fees paid by downtown and West Loop developers that want permission to build taller and denser projects, as well as federal coronavirus relief funds and the city's Adopt-a-Landmark fund, officials said.
Eligible businesses may not have more than 100 employees at any one specific location, but can apply for both types of grants. 
National chains, franchises, bank branches and payday loan stores are not eligible for the grants.
For more information, visit chicago.gov/togethernow.
Contact Heather Cherone: @HeatherCherone | (773) 569-1863 | [email protected]
---