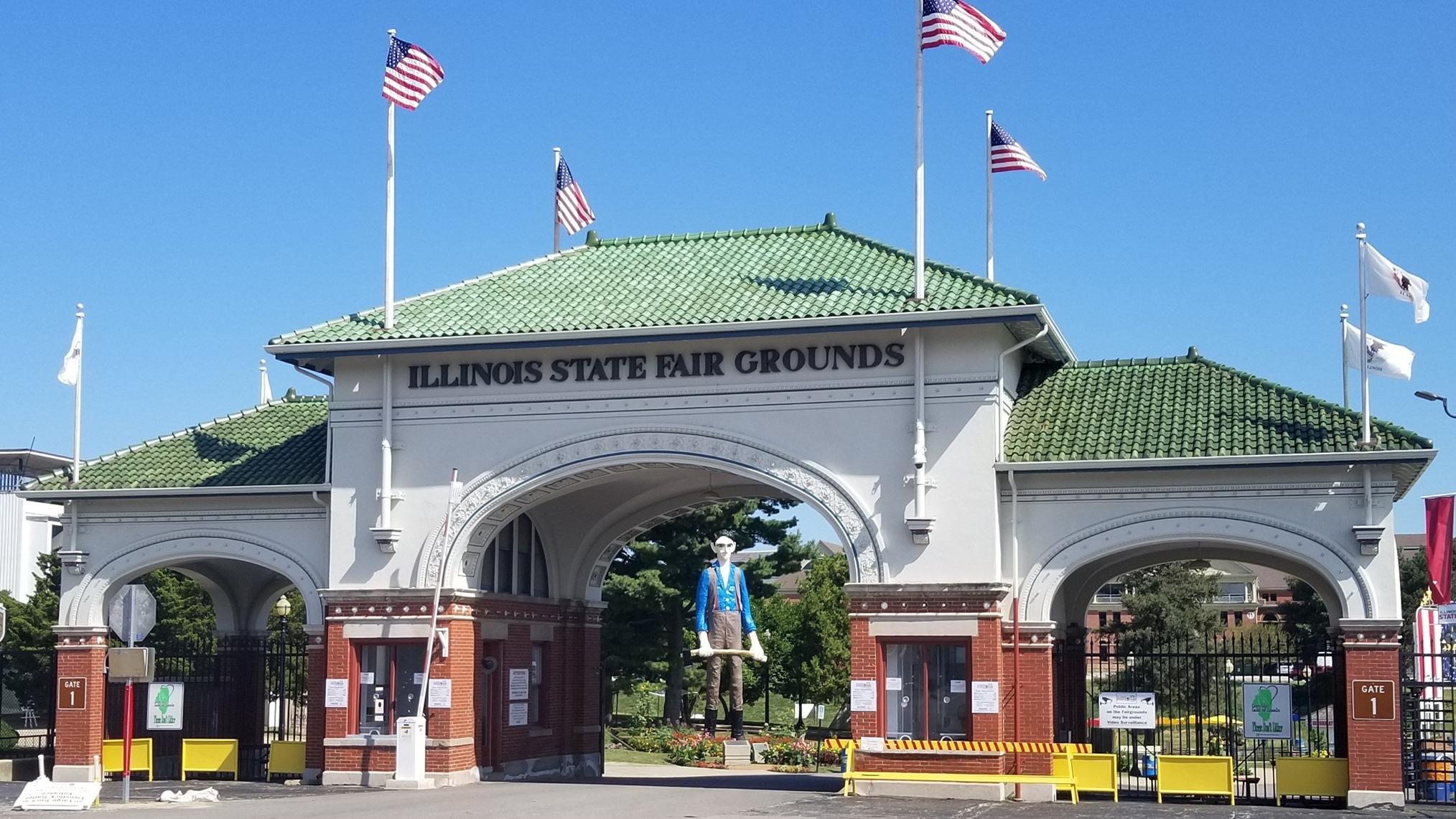 (Courtesy of Illinois State Fair)
In its 167-year history, the Illinois State Fair has only been canceled during the Civil War and World War II, and now due to the coronavirus pandemic.
On Friday, Gov. J.B. Pritzker announced his decision, in light of the risk posed by COVID-19, to pull the plug on the annual celebration of Illinois' agricultural communities, which had been scheduled for Aug. 13-23.
"This is the right choice based on guidance from the Illinois Department of Public Health and other experts: we have to prioritize keeping our people safe," Pritzker said in a statement. "And I look forward to gathering again to showcase the best of Illinois when it is safe to do so."
The announcement came as Illinois saw its lowest single-day increase in COVID-19 cases since late March, with 595 new cases reported during the 24 hours between Thursday and Friday, according to the Illinois Department of Public Health. Officials reported an additional 77 deaths from COVID-19, bringing statewide totals to 131,198 cases and 6,260 deaths.
The fair, first held in 1853, covers 366 acres in Springfield and attracts hundreds of thousands of visitors. Toby Keith and LL Cool J were among the announced grandstand performers for 2020.
Officials announced that the Department of Agriculture will host a Junior Livestock Expo in Springfield in September for Illinois exhibitors ages 8-21 to show their animals. The 4-H General Project Show will take place virtually, with premiums and ribbons to be distributed by the Illinois Department of Agriculture. The 2021 Illinois State Fair has been set for Aug. 12-22.
Reaction on social media, which briefly saw "Illinois State Fair" trending on Twitter, was mixed, ranging from sarcasm — "Wait, we have a State Fair?" — to outrage, reflecting the deep divide between Chicago and downstate.
"Can we move it to the Mag Mile and call it a protest? This is ridiculous," one Illinoisan posted on Facebook. 
The Illinois State Fair has been cancelled this year, so it's up to me and @MaxFnForce to whip up our own batch of fried testicles smothered in chocolate sauce and sprinkles and served on a donut.

— Brad Jones (@thecinemasnob) June 12, 2020
Going to have to invest in some of this merch since the Illinois State Fair cancellation is inevitable at this point. https://t.co/ENC0JHmgYQ

— Jess Manthe (@j_manthe) June 10, 2020
State Rep. Tim Butler (R-Springfield) released a statement criticizing what he called Pritzker's "unilateral action."
"I fully understand the seriousness of the health impact of COVID-19, yet this cancellation is another serious blow to the economy of Central Illinois," Butler said. "Springfield's economy has been hit especially hard due to the cancellation of most of the General Assembly's spring session, the shutdown of facilities such as the Bank of Springfield Center and State Fairgrounds, and the closure or work-at-home duties of most state government offices." 
The fair annually pumps more than $86 million into the Springfield area economy, according to Butler.
"I hope at some point the governor will decide to have a true collaboration on these decisions, and that we will put as much emphasis on reinvigorating our economy as we have on combating the spread of this virus. I am always willing to work in a collaborative fashion, and I look forward to working on issues to help our struggling economy," Butler said..
Contact Patty Wetli: @pattywetli | (773) 509-5623 | [email protected]
---