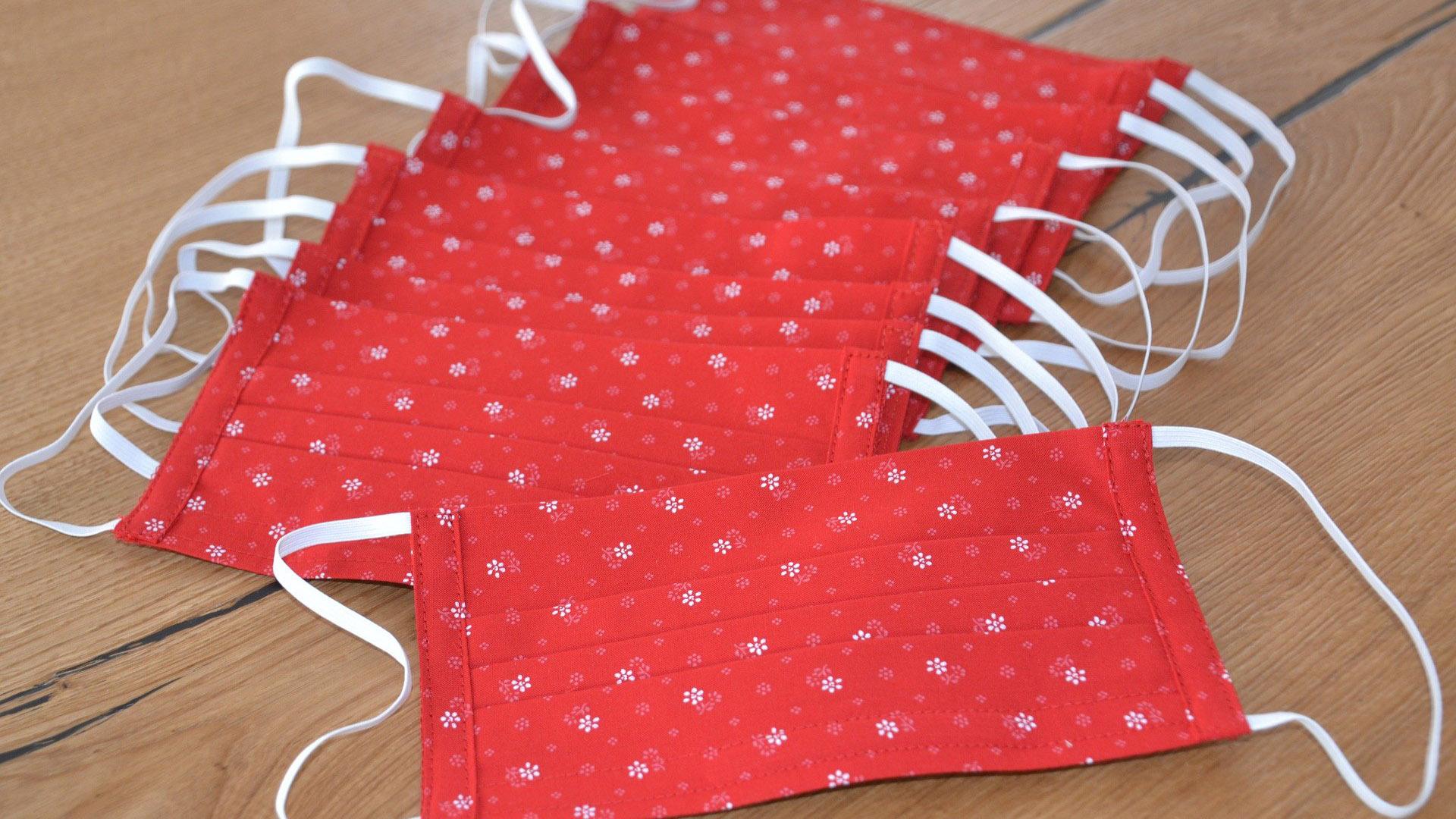 (Innviertlerin / Pixabay)
Wearing a face mask in public may not be second nature, but Illinois residents have become accustomed to the practice since it became law on May 1 as part of the state's efforts to stop the spread of the novel coronavirus.
Cloth face coverings should be washed after each use, according to the Centers for Disease Control and Prevention.
But how do you clean them properly?
The easiest way is to pop face coverings into the washing machine with your regular laundry, according to the CDC. Use regular laundry detergent and the warmest appropriate water setting for the type of cloth used to make the face covering.
Alternately, you can wash them by hand with water and bleach. Just keep in mind that not all bleach products are intended for disinfection. Some, according to the CDC, are designed for safe use on colors and may not be suitable for disinfection. Make sure the bleach product is intended for disinfection and is not past its expiration date. And please, never mix household bleach with ammonia or any other cleaner.
Prepare a bleach solution using 5 tablespoons (1/3 cup) household bleach per gallon of room temperature water; or 4 teaspoons household bleach per quart of room temperature water. Soak the face covering the bleach solution for 5 minutes. Rinse thoroughly with cool or room temperature water.
Now that your mask is squeaky clean, it's time to dry it. You can either pop it in the dryer using the highest heat seating or allow it to air dry by laying the mask completely flat, in direct sunlight if possible. Whichever drying method you choose, make sure your mask is completely dry before wearing it again.
Contact Kristen Thometz: @kristenthometz | (773) 509-5452 |  [email protected]
---