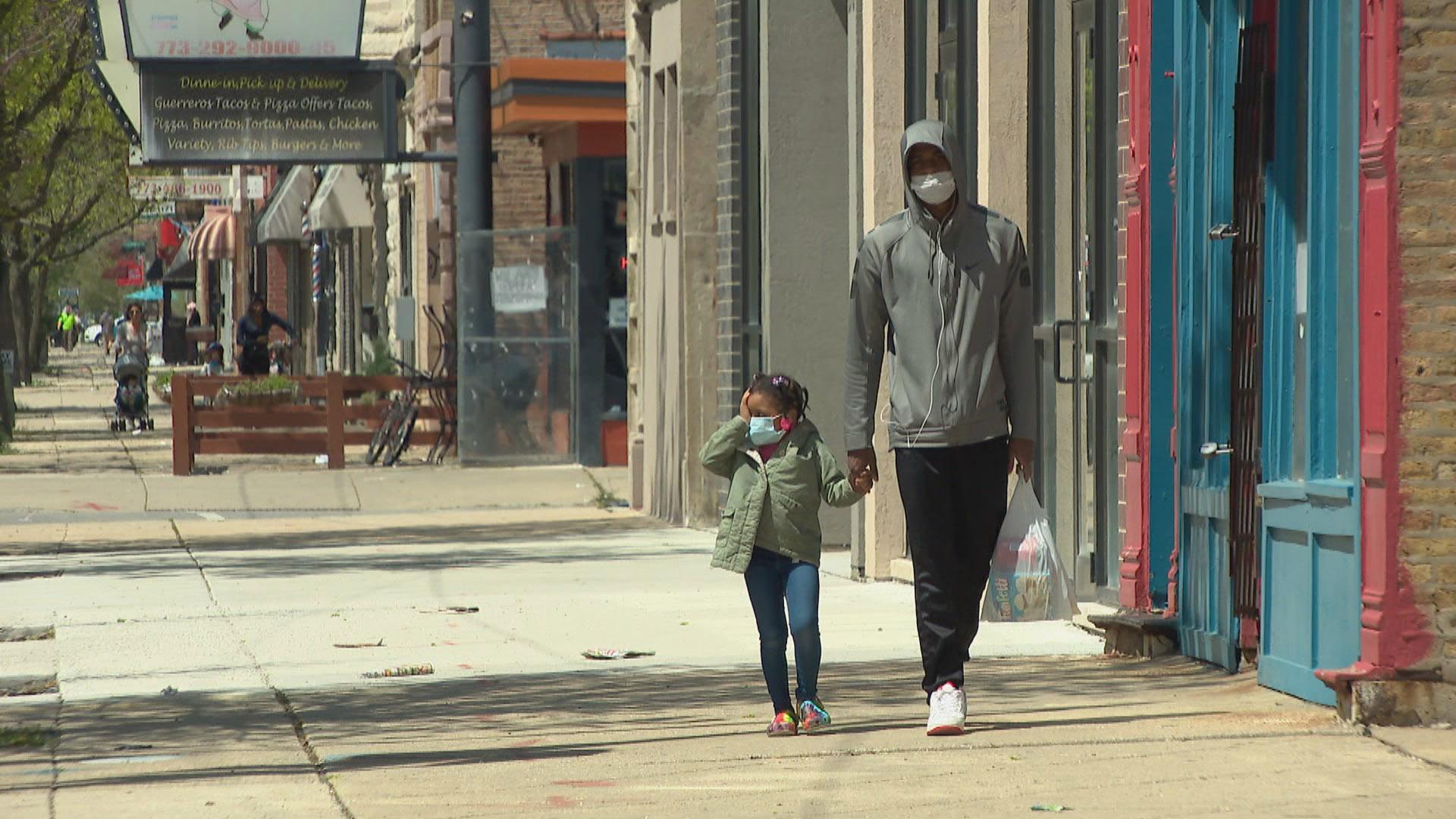 Pedestrians wear masks as they walk along the sidewalk in the Humboldt Park neighborhood on Thursday, May 7, 2020. (WTTW News)
Just days after Illinois began slowly reopening, public health officials said 120,260 people in the state have so far tested positive for the virus, including an additional 1,343 in the 24 hours between Saturday and Sunday.
Within the past 24 hours, labs have processed 21,154 specimens, with a total of 898,259 completed to date, according to officials. 
While Chicago planned on moving into phase three of its reopening plan Wednesday, Mayor Lori Lightfoot said Sunday that could be delayed after violent protests swept the city, sparked by outrage over the death of George Floyd.
Lightfoot said she would consult with Chicago Department of Public Health Commissioner Dr. Allison Arwady to make a determination soon.
In Chicago, there have been 45,527 confirmed cases of COVID-19 to date and 2,122 deaths, according to IDPH data.
Health officials also announced an additional 60 deaths in a 24-hour period from Saturday to Sunday, bringing the total Illinois deaths linked to the virus to 5,390.
---
---