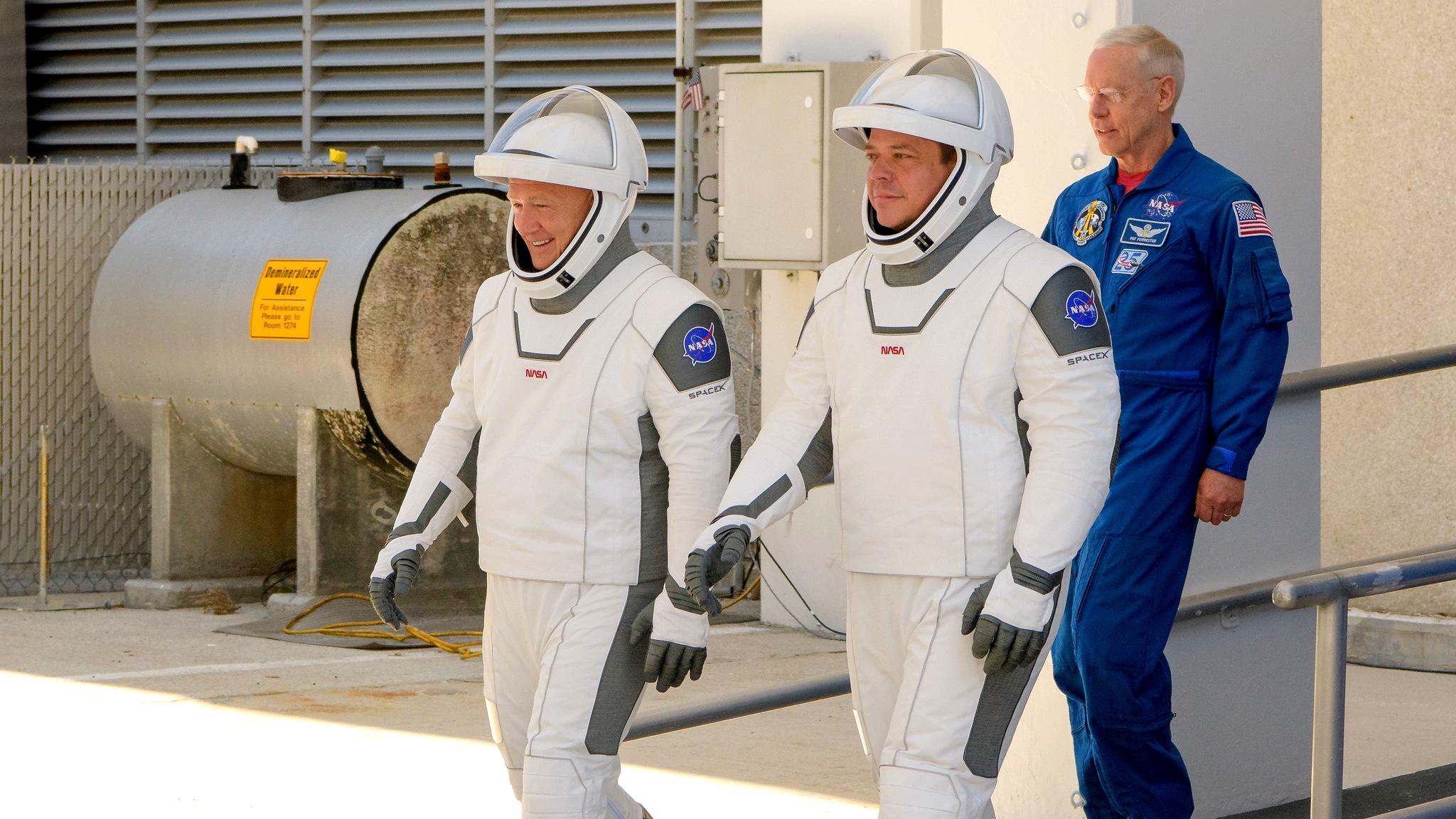 NASA astronauts Douglas Hurley, left, and Robert Behnken, during a launch rehearsal. (NASA HQ Photo / Flickr)
UPDATE: Due to weather, Wednesday's launch has been postponed. The next attempt will be Saturday at 2:22 p.m. CDT. 
NASA's Commercial Crew Program gets its biggest test Wednesday as the agency prepares to send its first astronauts into space in partnership with a private firm, Elon Musk's SpaceX.
Liftoff from the Kennedy Space Center is set for 3:33 p.m. CDT, the first launch from American soil since the last space shuttle mission in 2011. In recent years, NASA has been buying rides for its astronauts on Russian craft from Roscosmos, Russia's national space agency. 
Wednesday's SpaceX Demo-2 mission, given a 60% "go" with weather conditions at press time, will send NASA astronauts Robert Behnken and Douglas Hurley into space riding a SpaceX Falcon 9 rocket, carried in a Crew Dragon spacecraft. The crew is expected to arrive at its destination, the International Space Station, at 10:39 a.m. Thursday.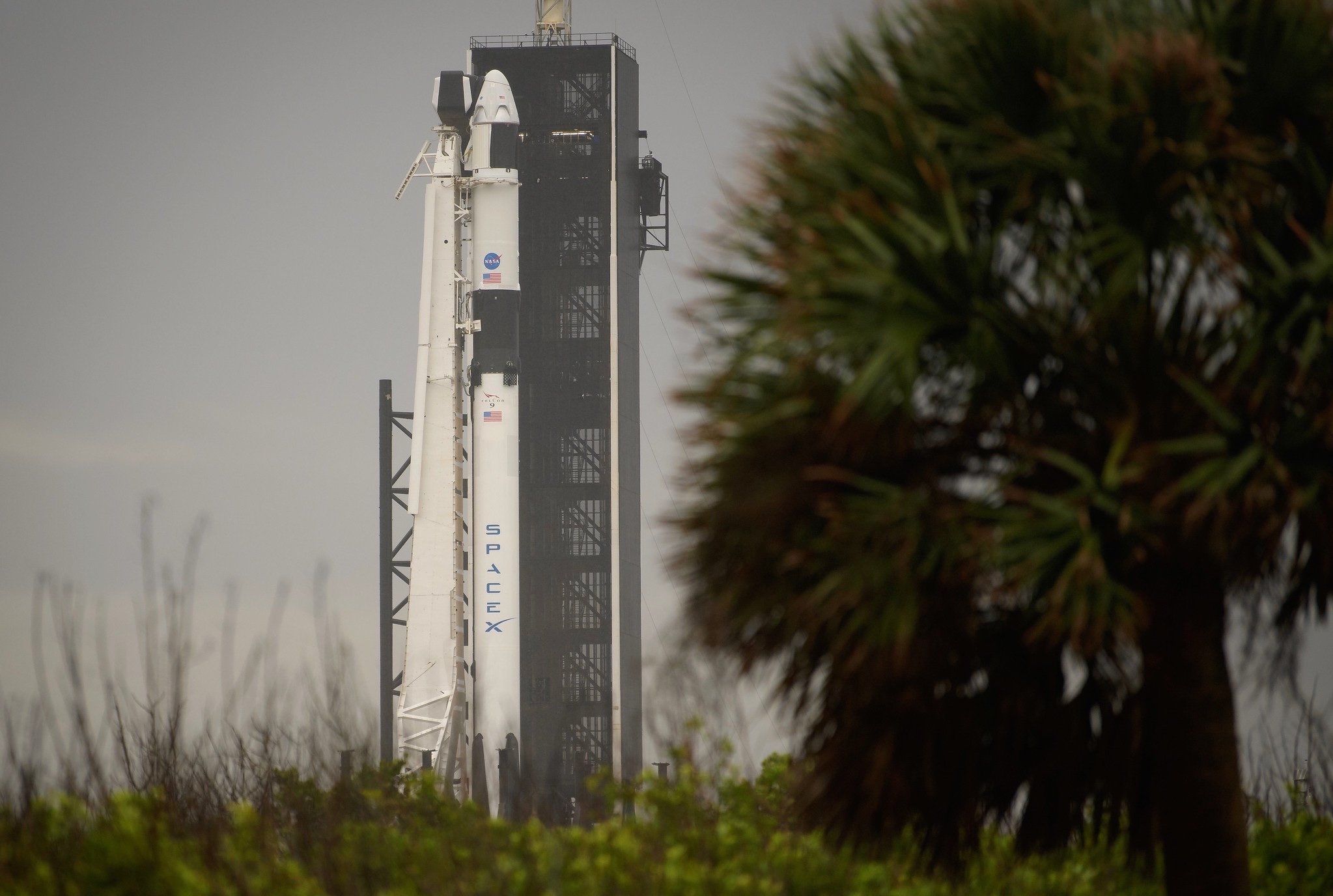 The SpaceX Falcon 9 rocket on the launchpad at Kennedy Space Center. (NASA HQ Photo / Flickr)
In press briefings, Behnken and Hurley said they'd been tested twice for COVID-19 and expected to be tested one final time before launch.
NASA began pursuing its public-private partnership program in 2010 and certified Boeing and SpaceX for crew transport in 2014.
Wednesday's launch will stream live on multiple platforms, including NASA's and SpaceX's websites, YouTube and social media channels.  
In the event the launch is scrapped due to weather, backup dates and times have been scheduled for Saturday, May 30, at 2:22 p.m. CDT, and Sunday, May 31, at 3:00 p.m. CDT.
On May 27, human spaceflight will return to U.S. soil for the first time since 2011.

The mission will fly @AstroBehnken and @Astro_Doug to the @Space_Station onboard the @SpaceX Crew Dragon spacecraft. Learn more about this historic launch: https://t.co/YlvYCPuno8 pic.twitter.com/jS1ElgomoX

— NASA's Kennedy Space Center (@NASAKennedy) May 19, 2020
---
Contact Patty Wetli: @pattywetli | (773) 509-5623 |  [email protected]
---