Chicago fishermen Wayne Hankins and Stephen Williams are adjusting to COVID-19 regulations keeping them off Chicago's lakefront, a popular fishing spot, by casting lines off a bridge in Jackson Park on the city's South Side.
"COVID-19 is a nightmare for us because we're outdoorsmen," Williams said. "We can't get outside; we can't fish – we'd fish every day if we can."
On March 26, Chicago Mayor Lori Lightfoot closed the lakefront and its adjacent parks, which includes Jackson Park, to keep Chicagoans inside amid the coronavirus outbreak.
Hankins said he checked to make sure he could fish from the bridge on East Hayes Drive.
"I want to make sure that I'm safe and I'm in the right zone to be doing stuff," Hankins said. "I believe because it's a public walkway – you can come out, jog, people need to walk their dogs."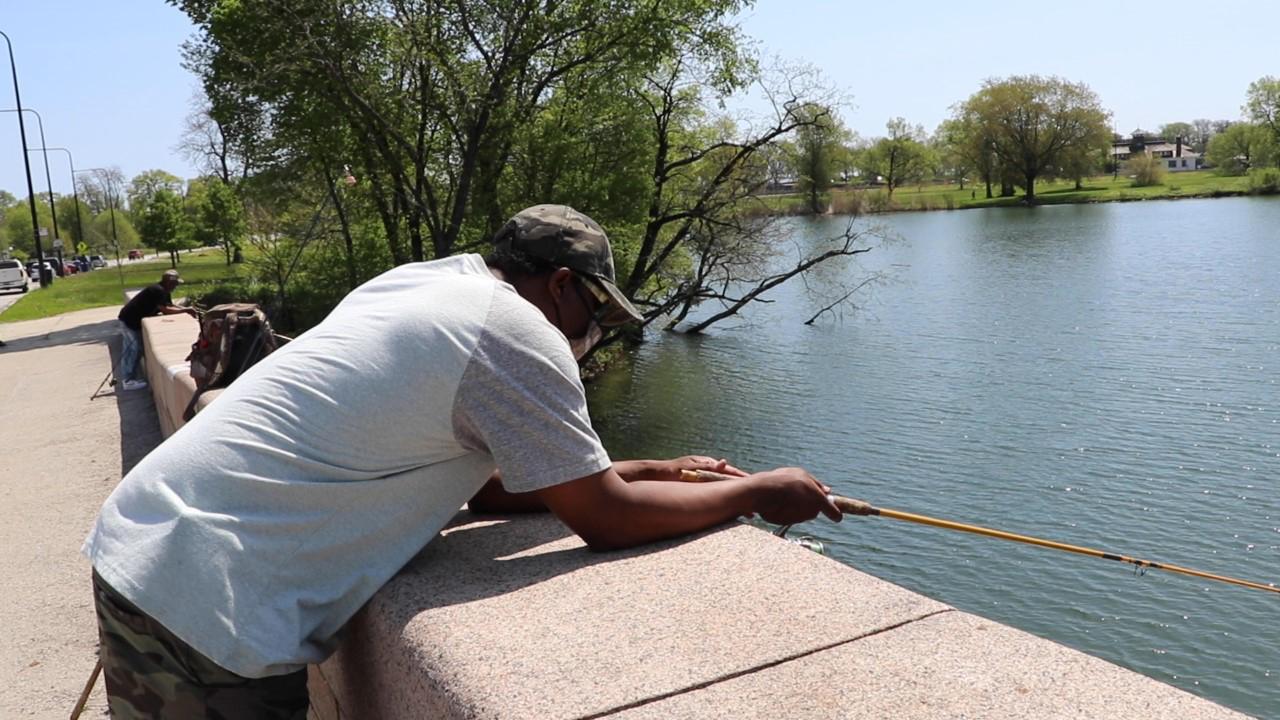 Fishermen Wayne Hankins (right) and Stephen Williams (left) fish off a bridge in Jackson Park on Chicago's South Side on May 23. (Evan Garcia / WTTW News)
Williams said their small group of three friends is maintaining social distance and taking safety precautions.
"We got masks on, we got hand sanitizer," Williams said. "And we're practicing staying away from each other and we're not calling 100 people down here like we usually do."
Hankins films his fishing adventures with friends on a YouTube series called Salmon Nightmares.
"What you remember about fishing is the one that got away: it's a nightmare," Stephens said. "You got a 50-pound fish – it's a trophy, you're here, you got 'em, he's right there, you reach for it – Then bam! He's gone! – that's a nightmare."
Statewide, the Illinois Department of Natural Resources plans to open all Illinois fishing areas on June 1.
Mayor Lightfoot said the city will "cautiously reopen" the lakefront, but not on June 1.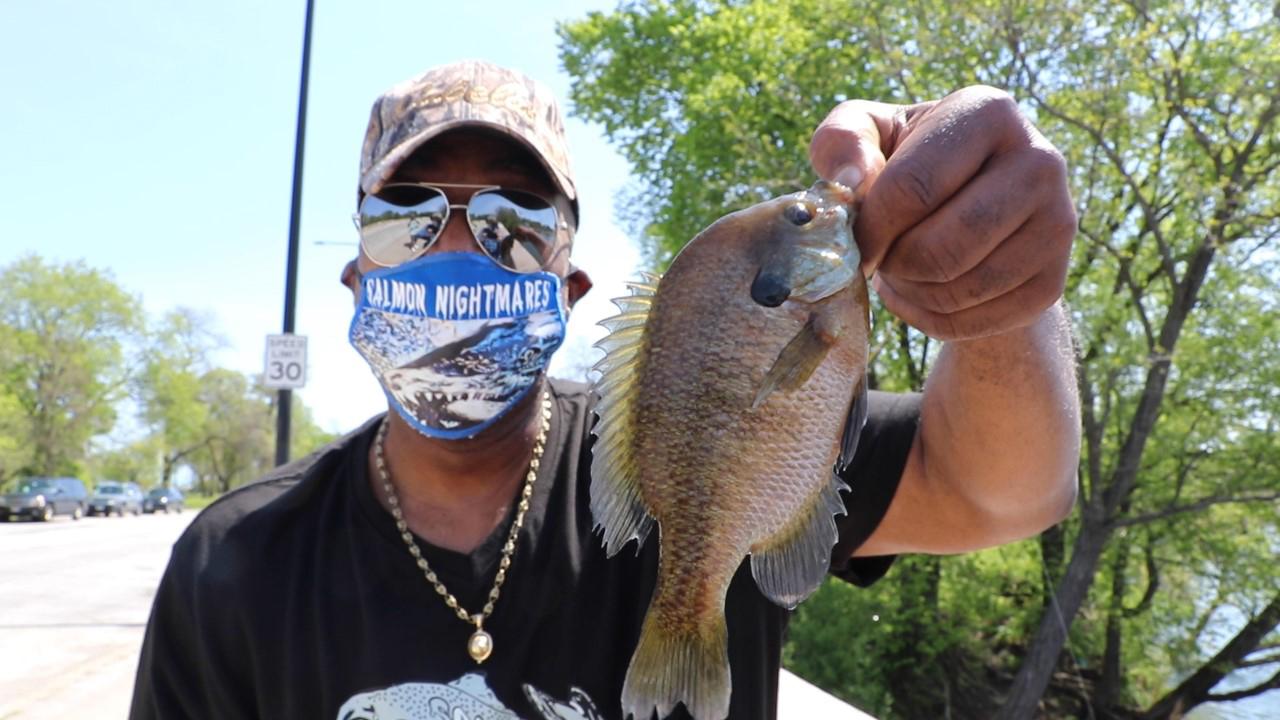 Fisherman Stephen Williams holds a bluegill he caught off a bridge in Chicago's Jackson Park on May 23. (Evan Garcia / WTTW News
Stephens said he hopes the lakefront can safely reopen soon for Chicago fishermen like him who find serenity there.  
"Some people live for the lake and being outdoors," Stephens said. "They need to get to the lake, there's something about the water – it's soothing, it's calming."
Follow Evan Garcia on Twitter: @EvanRGarcia
---