The zip code that includes much of Chicago's Logan Square neighborhood has reported 1,006 COVID-19 cases to date.
A large portion of those cases is linked to the Woodbridge Nursing Pavilion, a long-term care facility that has seen 204 confirmed cases and 24 deaths, according to the Illinois Department of Public Health. Woodbridge administrators say those cases include residents and staff at the facility, which currently has the second highest number of cases among long-term care facilities in the state. 
Interactive: More from our series, COVID-19 Across Chicago.
Administrators declined to be interviewed in person, instead providing an extensive statement about safety precautions they've taken. They say after struggling to get testing, they're now providing it regularly for every resident. 
"While the numbers are daunting, we are confident in the care we are providing by having this information to better care for our residents. Woodbridge Nursing Pavilion can confirm we have had 146 residents test positive for COVID-19, 5 of those were admitted COVID positive. We are happy to report that 22 of those 146 residents have already recovered. We are anticipating another 15 additional resident recoveries this week. And of those residents who remain ill with COVID, 46 are asymptomatic," administrator Patricia Correa said in the statement. 
"We also are happy to report that due to our aggressive approach, we have had no new resident COVID cases for the past two weeks," she wrote. 
Logan Square has been transformed by development in recent years, yielding dozens of trendy restaurants, boutiques and bars, as well as condos and luxury homes. But the influx of younger, wealthier residents has also led to significant displacement of many of the neighborhood's Latino residents.
The Logan Square Neighborhood Association is one group that's been leading the charge to preserve affordable housing. The organization says it has distributed over $90,000 in cash assistance to residents since the outbreak of COVID-19, and hope to do more.
"We really are scrambling for getting families the support that they need, and also mom and pop homeowners need help," said Juliet De Jesus Alejandre, the group's executive director. "Not all homeowners are billionaires with thousands of units, often they're owners of two-flats. And so they also need relief. So we're seeing a population that's already been vulnerable on the Northwest Side, that's quickly gentrifying before COVID, feeling even more vulnerable right now."
Logan Square is also home to many of the city's trendiest restaurants, with new ones seeming to sprout up every few weeks — that is, before COVID-19.
But one staple of the neighborhood's dining scene is the Lula Cafe, which has been around for 20 years.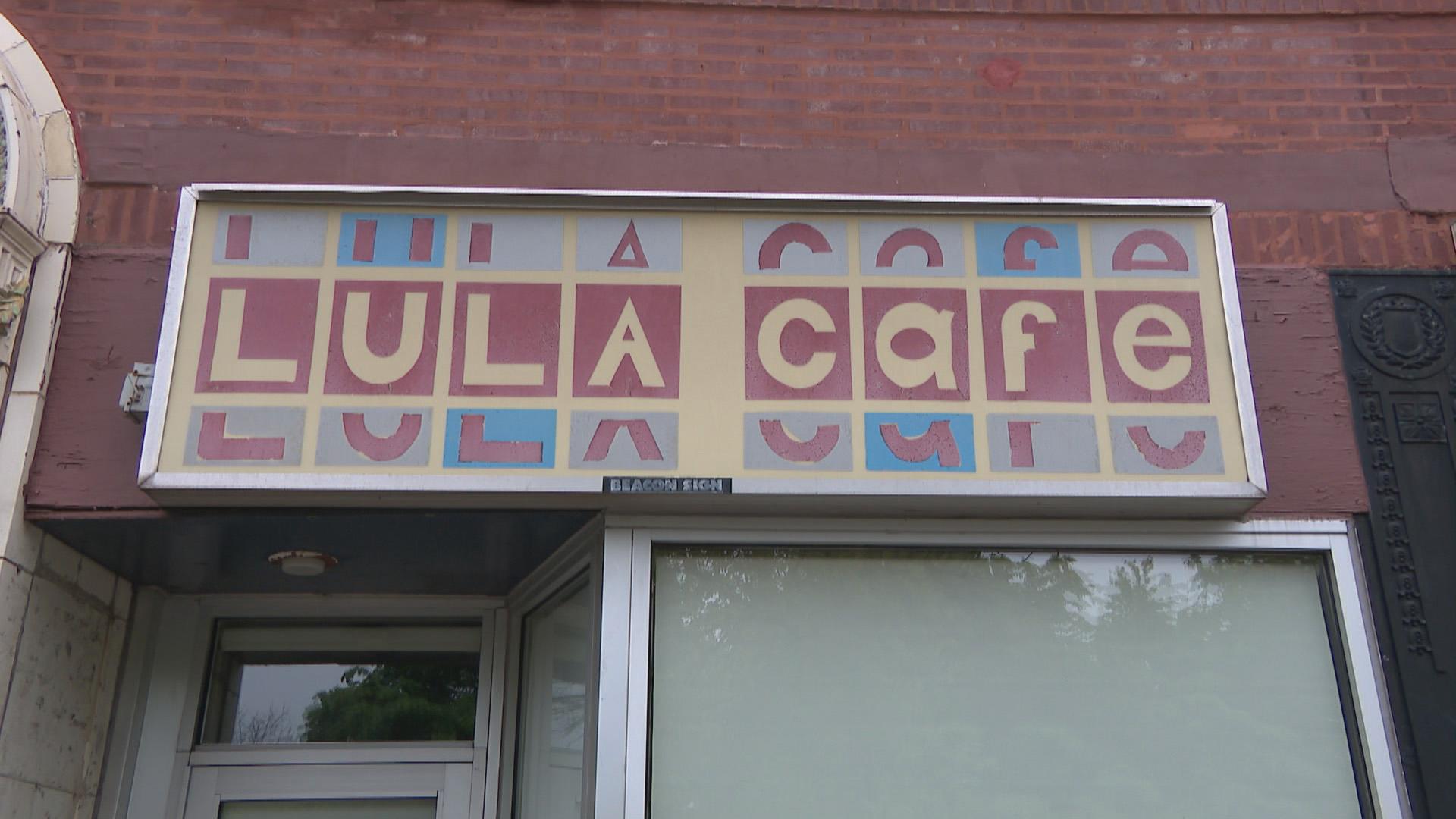 (WTTW News)
Like many other restaurants across the city, Lula has had to lay off most of its staff — about 75 people. And while its bottom line is certainly struggling, owner Jason Hammel says the closure has had a ripple effect on the local businesses and farms they work with.
"Independent restaurants in the U.S., they're at the center of communities and ways of life," Hammel said. "And what I mean is, we tie together employees, patrons, spaces like Logan Square, arts communities, nonprofits, to the supply chain of farmers, ranchers, florists … It's a really interconnected web of support." 
While restaurants across the city have been suffering, bike shops appear to be booming.
That includes The Bike Lane on Milwaukee Avenue, where co-owner Max Hertz says moderately priced bikes have sold out as an increasing number of people look for a way to avoid public transit — and get a workout while gyms are closed.
"What's unprecedented is that every bike in a certain price and quality range, from all distributors, is sold out. So not only are we sold out here, our suppliers and manufacturers are sold out as well. So even if I wanted to bring more stuff in, their supply is back ordered, delayed, it's even pre-selling right now at this point. People are buying bikes before they're even delivered," Hertz said. 
Follow us on Twitter: @paschutz / @rquinnmyers
---
Community Reporting Series
"Chicago Tonight" is expanding its community reporting. We're hitting the streets to speak with your neighbors, local businesses, agencies and leaders about COVID-19, the economy, racial justice, education and more. See where we've been and what we've learned by using the map below. Or select a community using the drop-down menu. Points in red represent our series COVID-19 Across Chicago; blue marks our series "Chicago Tonight" in Your Neighborhood.
---