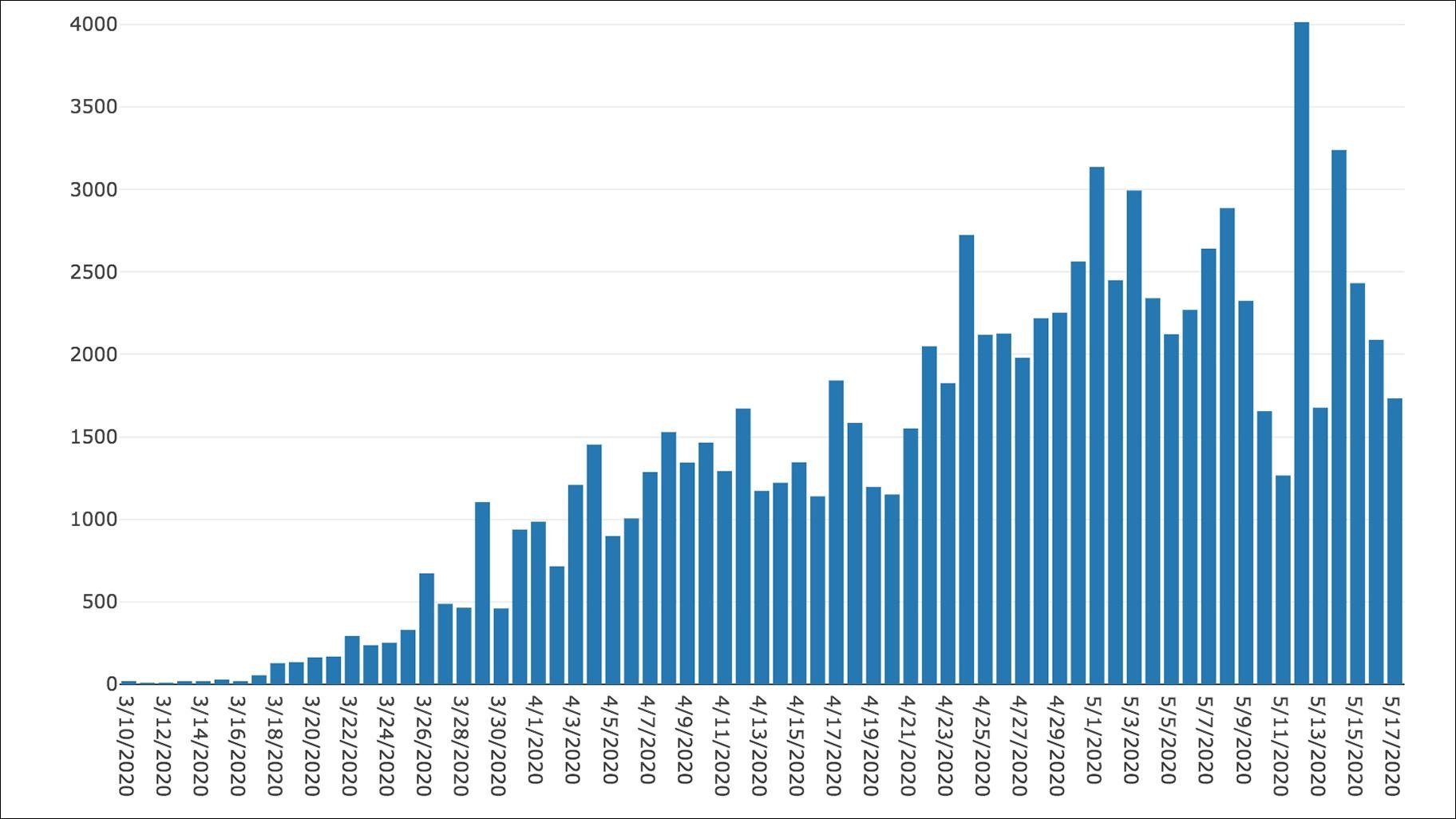 A bar graph from the Illinois Department of Public Health shows the daily number of confirmed cases of COVID-19 in the state.
Sunday brought another uptick in coronavirus cases in Illinois.
Another 1,734 new cases of COVID-19 brings the statewide total of confirmed cases to 94,191.
The virus has been linked to the deaths of 4,177 Illinois residents, including 51 individuals who died between Saturday and Sunday, health officials reported.
The steady rise in cases also comes as more people are getting tested for the coronavirus. So far, more than half a million people – 581,944 – have been tested in Illinois, though it was slower going from March to mid-April.
Since then, Illinois has regularly reported running more than 20,000 tests a day.
In the past 24 hours, labs reported running tests on 20,295 specimens.
Gov. J.B. Pritzker's "Restore Illinois" plan divides Illinois into four regions; each must have a COVID-19 positivity rate of 20% or less for 14 days in a row.
All regions appear to be on track, according to Illinois Department of Public Health data.
The statewide positivity rate is currently 15%, while the rate for the northeastern region that covers Cook County is just over 18%. 
Follow Amanda Vinicky on Twitter: @AmandaVinicky
---
---