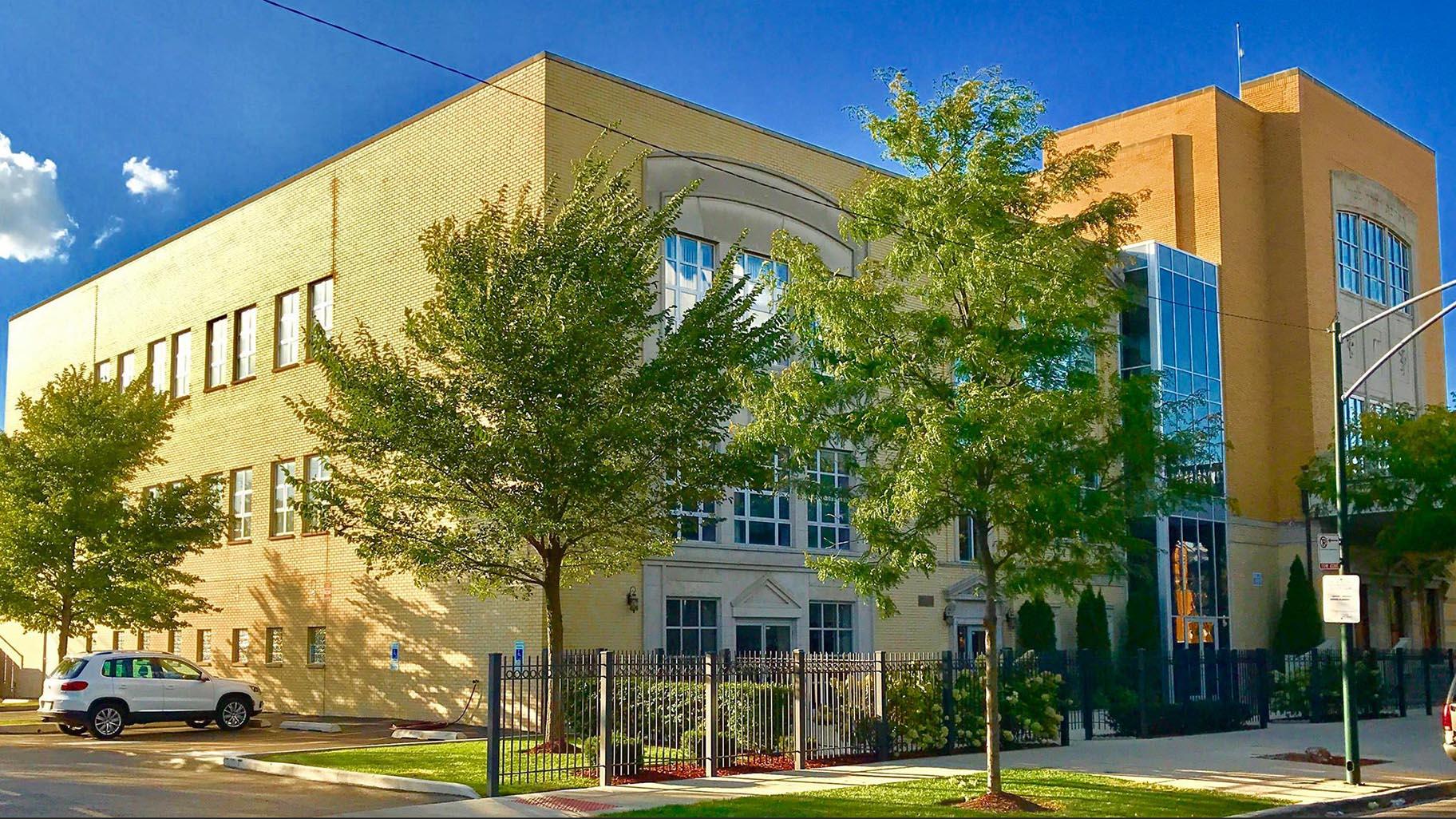 Elim Romanian Pentecostal Church in Albany Park (Facebook photo)
Mayor Lori Lightfoot urged Chicago religious leaders on Friday not to hold in-person worship services this weekend, warning those who fail to follow the governor's stay-at-home order are "playing with a fully loaded and cocked gun."
Lightfoot sent Chicago religious leaders a letter Friday morning warning them to follow the rules, which permit religious gatherings of no more than 10 people who stay at least six feet apart. 
A "robust" discussion followed Friday afternoon by phone, she told reporters on a conference call where she also announced plans to convene a "working group" to develop plans to help places of worship to reopen safely.
Lightfoot said she was working to "engage" the "small handful" of religious leaders who have announced plans to hold in-person services Saturday and Sunday.
"We are hopeful we won't have to take enforcement action, but if we have to, we will," Lightfoot said.
Lightfoot declined to detail what exactly that enforcement action could look like, saying only that she was hopeful that people's "better angels will prevail."
Older people and those who already suffer from illnesses are at highest risk of the virus — but young people who attend a religious gathering could transmit the virus to them without knowing that they are sick, Lightfoot warned.
"It is dangerous" for people to gather for any reason, Lightfoot said. "This is not playing Russian roulette, this is playing with a fully loaded and cocked gun."
Two Chicago churches, Metro Praise International Church in Belmont Cragin and Elim Romanian Pentecostal Church in Albany Park, have defied the stay-at-home order that closed churches statewide.
West Point Missionary Baptist Church pastor Bernard Jakes said he doesn't expect his church to return to full capacity until sometime in 2021.
Contact Heather Cherone: @HeatherCherone | (773) 569-1863 | [email protected]
---