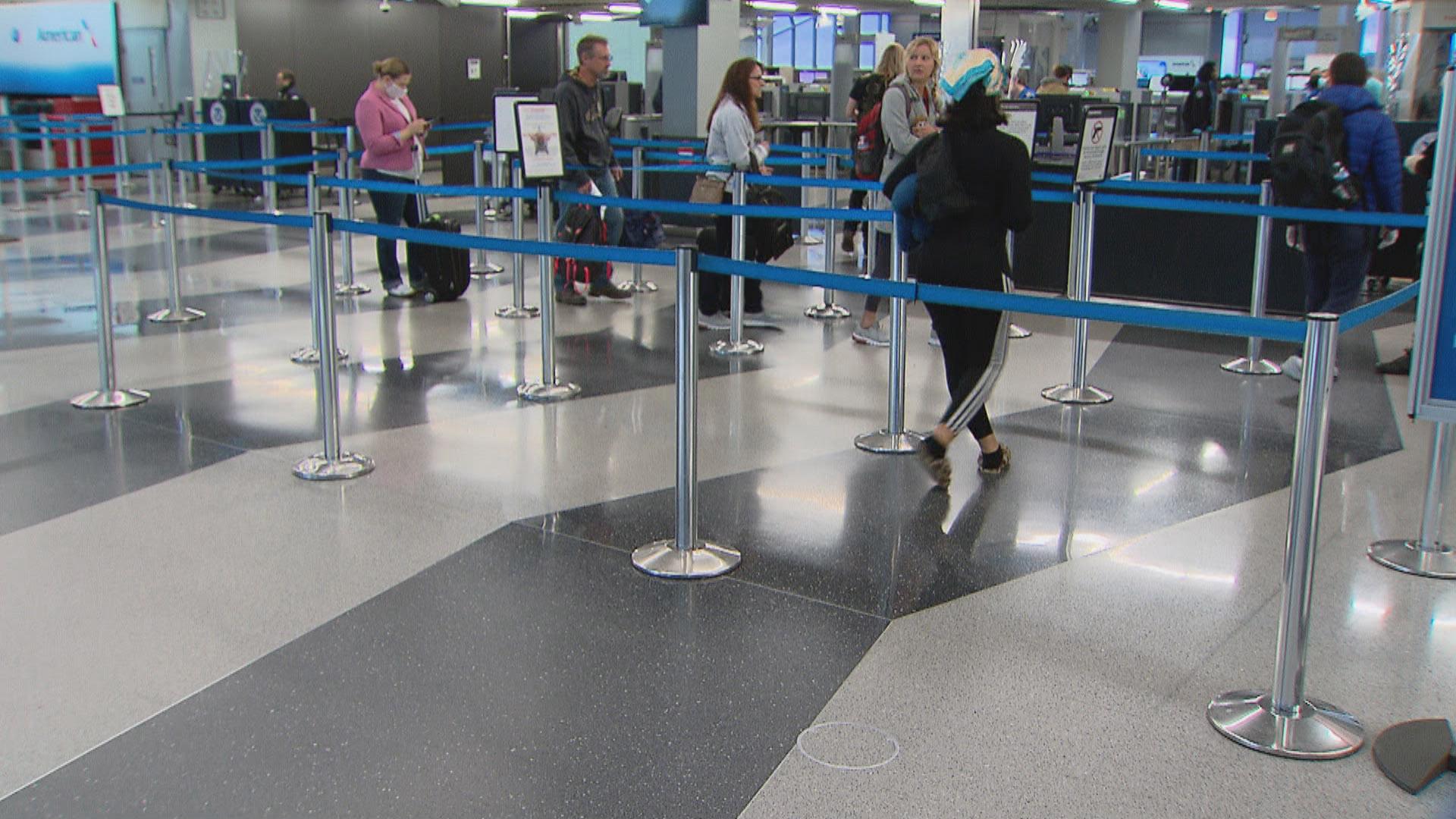 (WTTW News)
With O'Hare and Midway airports deserted amid the coronavirus pandemic, stores, restaurants and rental car companies are set to get a two-month break on most of the rent they owe to the city under a proposal that cleared a key city panel Friday.
The City Council's Aviation Committee unanimously advanced the measure, which Aviation Commissioner Jamie Rhee said was needed to help businesses that were not eligible for federal relief.
The measure, which is scheduled to be approved Wednesday, also includes relief for advertising companies Clear Channel and JC Decaux, as well as Boingo Wireless, which provides internet service at O'Hare and Midway.
Businesses that accept the help would have to agree not to fire any of their employees, Rhee said, adding that she would personally hold the companies responsible for complying with that requirement.
In addition to the two-month rent waiver for stores and restaurants inside the terminals, businesses would not have to pay the city rent based on a percentage of their sales or a minimum amount based on their receipts from the previous year, whichever is greater. 
Those payments would be deferred — with no interest — until sales recover to 75% of last year, Rhee said. That deferral could last up to three years, Rhee said.
Rental car companies at O'Hare and Midway would not pay the city base rent for three months, which would be retroactive to April and run through June, Rhee said.
Sales at O'Hare are running at approximately 30% of normal operations and 10% at Midway, Rhee said. Midway saw a number of flights canceled after a cluster of cases of the coronavirus at the control tower in the early days of the pandemic.
Rhee said the volume of travelers at O'Hare and Midway airport has increased during the past several weeks, a signal that sales could rebound once stay-at-home orders are lifted.
The first version of the emergency powers ordinance Mayor Lori Lightfoot asked the City Council to approve would have given Rhee the power to authorize rent reductions, rent deferrals and other breaks to concessionaires at O'Hare and Midway airports without the approval of the City Council.
However, aldermen balked at giving Rhee that authority, forcing the mayor to scale back the ordinance and follow the normal City Council process. Ultimately, the City Council approved the scaled-back emergency powers ordinance on a vote of 29-21 in April.
Contact Heather Cherone: @HeatherCherone | (773) 569-1863 | [email protected]
---