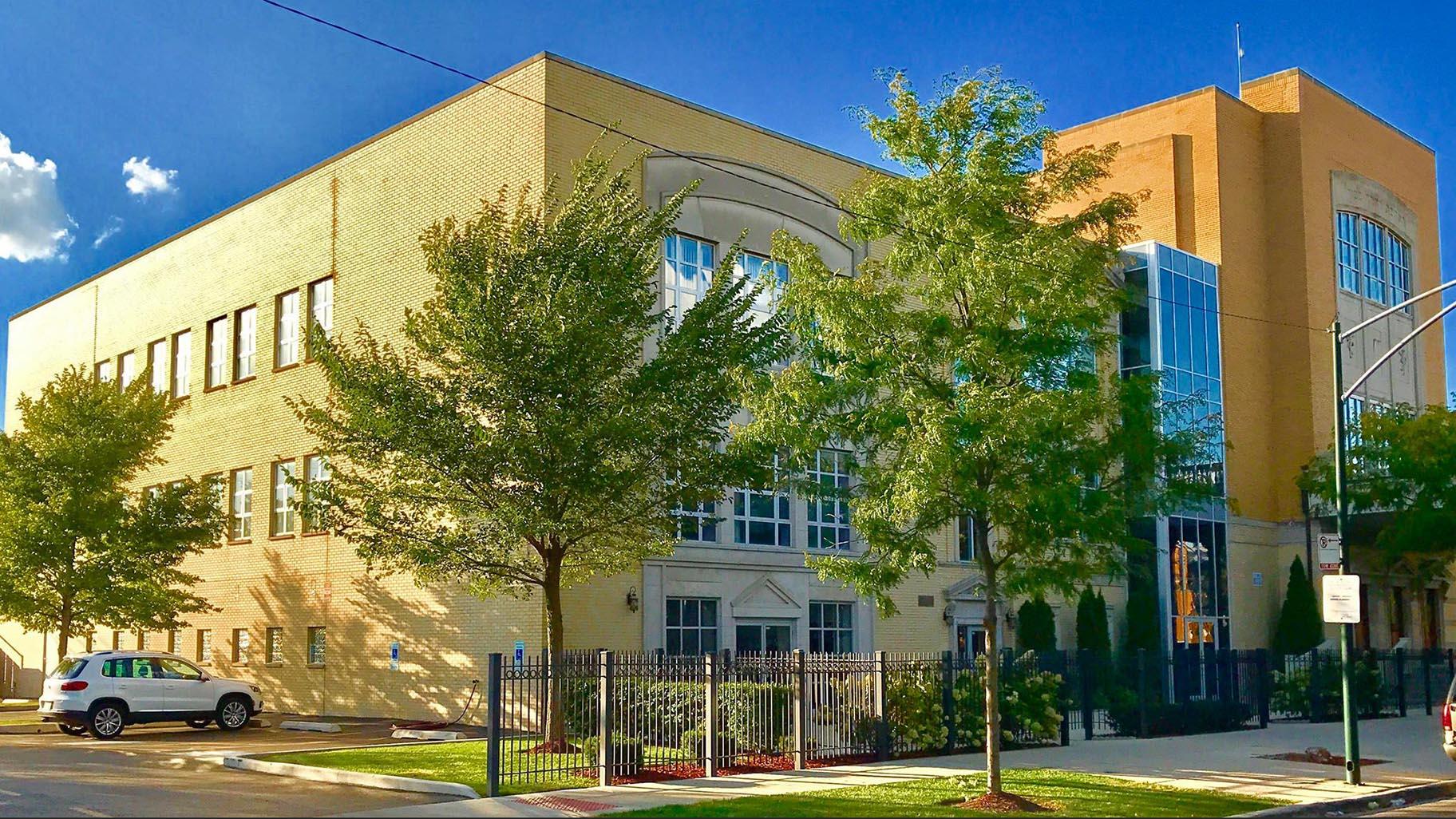 Elim Romanian Pentecostal Church in Albany Park (Facebook photo)
A federal judge has rejected a push from two Chicago-area churches challenging Gov. J.B. Pritzker's stay-at-home order, calling their refusal to follow state guidelines "ill-founded and selfish."
In a 12-page ruling issued Wednesday, U.S. District Judge Robert Gettleman said the Elim Romanian Pentecostal Church in Albany Park and Logos Baptist Ministries in Niles "provided no evidence" that the governor's order violated the churches' constitutional rights by targeting religion.
"Plaintiffs have failed to present any evidence to demonstrate that the Order is based on the content discussed at churches or the ideas or messages expressed," Gettleman wrote. "They again rely on the exemptions for other essential businesses that are not restricted to gatherings of ten persons. From this, plaintiffs conclude that the Order restricts religious speech because it is religious speech."
The judge then added: "The court disagrees."
Both churches immediately signaled their intent to appeal Gettleman's ruling.
Pritzker's stay-at-home order, which extends through May, states that religious gatherings must be limited to no more than 10 people due to the COVID-19 pandemic. Under the governor's five-phase Restore Illinois plan, gatherings of up to 50 people will be allowed in phase 4.
Illinois is currently in phase 2.
The churches filed suit against the governor last week, arguing their pastors and congregants faced "irreparable injury" from the threat of "criminal sanctions" for practicing their religion in violation of the order.
In their complaint, the churches compare these restrictions to those faced by some of their members in communist Romania. They claim they've been "explicitly targeted, singled out, and punished" for participating in religious gatherings, while other commercial and non-religious entities "may accommodate gatherings, crowds, and masses of people without numeric limitation."
But Gettleman didn't buy that argument.
"They point to the Order's exemptions for essential businesses that may host more than ten people and argue 'if large gatherings at liquor stores, warehouse supercenters, and cannabis stores are not prohibited … even though endangering citizens (or not) to an equal degree, then it is obvious religious gatherings have been targeted for discriminatory treatment,'" Gettleman wrote. "The court disagrees."
The judge's ruling comes just days after a video published online showed congregants at the Elim Romanian Pentecostal Church flaunting the governor's order in a Sunday service featuring dozens of congregants, almost none of whom were wearing face coverings.
The church did reportedly take some health precautions, offering masks and hand sanitizer to attendees, while limiting its capacity to allow for social distancing.
But Gettleman, who cites that gathering in his ruling, called their "blatant refusal" to follow the governor's order both "ill-founded and selfish."
"An injunction would risk the lives of plaintiffs' congregants, as well as the lives of their family members, friends, co-workers and other members of their communities with whom they come in contact," he wrote. "Their interest in communal services cannot and does not outweigh the health and safety of the public."
Contact Matt Masterson: @ByMattMasterson | [email protected] | (773) 509-5431
---