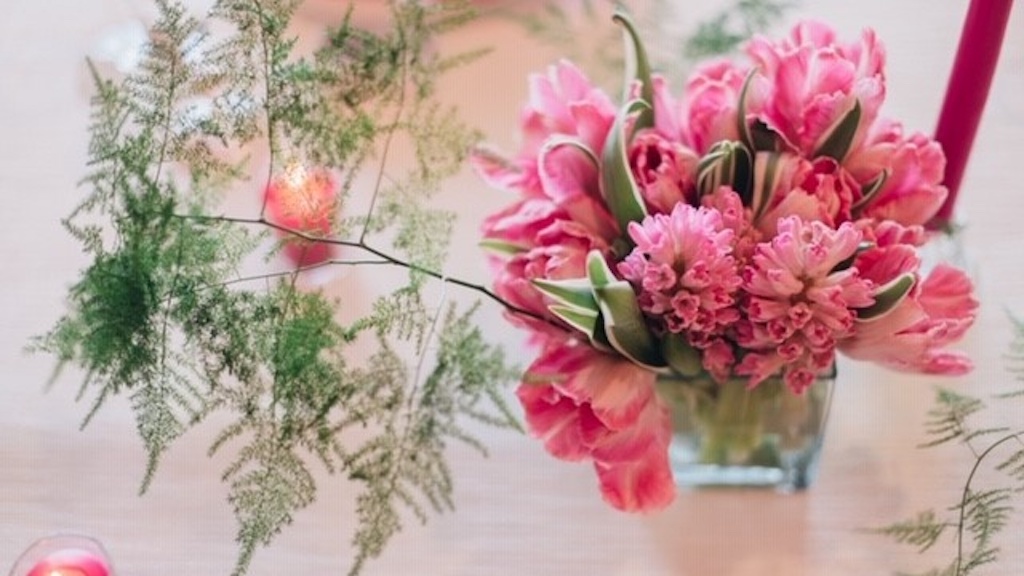 (Courtesy Ananda Zoe Breslof)
Of the many existential questions raised by the novel coronavirus' disruption of the rhythms of daily life, at least this much has become clear: What some consider essential, is nonessential – unnecessary, superfluous even – for others.
Take flowers.
The soft, velvety smell of rose petals. The bright pop of a peony. The simple structure of a tulip that makes it at once friendly and dignified.
For Chicago floral designer Ananda Zoe Breslof, they're essential, especially given that COVID-19 has laid waste not only to everyday routines, but also to life's special occasions like weddings, birthdays and funerals.
Breslof has been delivering arrangements to people on "opposite ends of the spectrum."
"I've been doing sympathy flowers, flowers for pregnancies. And people's birthdays," she said. "It's the circle of life. Flowers deal with every part of the circle of life, from birth to death and everything in between."
Breslof is a full-service special events florist, who has owned and operated Flowerlife in Bucktown since 1996. 
"Every flower has its own design, and every individual flower can be showcased in a way where together it looks like a piece of art – I like to think of flower arrangements as mini art installations; sculptures made out of flower," Breslof said, though she describes her arrangements as having an organic, unstructured feel.
There haven't been many special events since mid-March – even before the statewide stay-at-home order took effect – when, in an early attempt to prevent spread of the coronavirus, Illinois Gov. J.B. Pritzker put the kibosh on gatherings of 50 or more people.
"I had a bunch of St. Patrick's Day events coming up. Within that week they were all canceled. And within a matter of days the event industry laid flat. Everything was canceled. The entire (special events) industry was at a standstill," she said. "I would say 95% of my business was done with or forfeited within a matter of days … I didn't even think something like that was possible. It was like a dream, one long day, because the days blend into each other, you know?"
Since then, Breslof pivoted, from special events to special deliveries.
She created a gender-reveal arrangement (in pink) to expecting parents.
She delivered flowers to a bride who postponed her wedding, sent from the woman's bridal party.
"She said 'This is the best thing that was ever given to me – other than my ring of course.' And I was a part of that … when I hear feedback like that, I cry," Breslof said.
And it felt good when – for the first time in weeks – she crafted a bouquet for a bride who went through with an early May wedding on its long-scheduled date.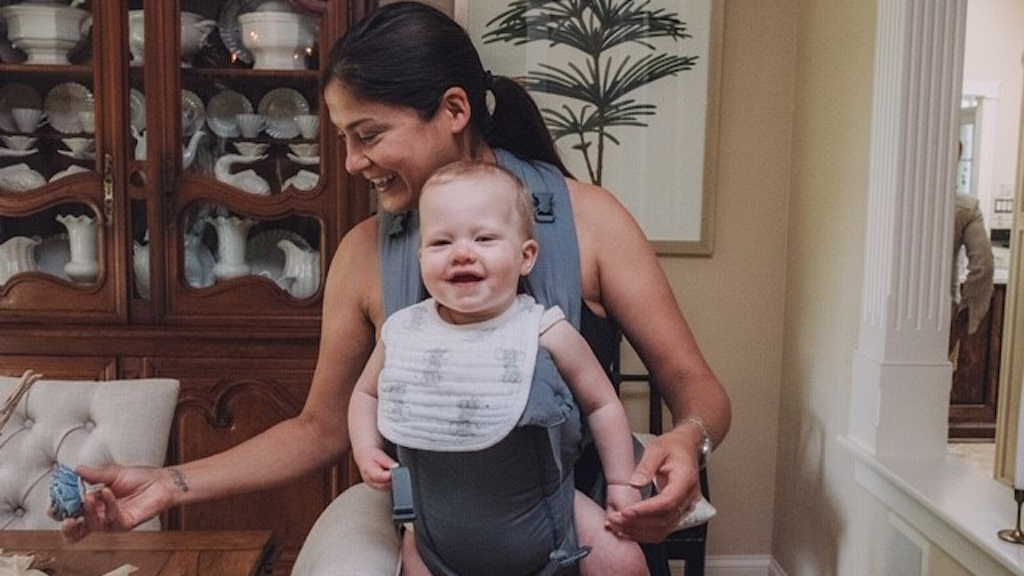 Ananda Zoe Breslof and her 21-month-old daughter. (Courtesy Ananda Zoe Breslof)
Then there's the arrangements sent to bereaving relatives.
Breslof said she doesn't ask customers questions about the circumstances, though a couple have shared with her that she'll be delivering flowers to someone who lost a loved one to COVID-19.
"I'm hearing stories … I hear the way," she said.
Sometimes the stories are more tender than they are sad.
"I'm getting people who are ordering flowers for friends who are having a difficult time with this, birthdays they can't really celebrate. People who just really want – they're stuck inside now – they want something pretty to look at," she said. "It's nature, isn't it? Being in nature elevates your mood exponentially. Flowers provide that."
Some flowers have gone to people who never ordered or paid for them.
Breslof, who has been using Facebook to promote her business, has also been using social media to solicit requests for health care workers, volunteers and lonely hearts deserving of a free floral pick-me-up.
"I've been doing … several free bouquets as a thank you," she said.
People can nominate anyone who they think could use flowers to "cheer them up a bit."
Deliveries have gone out to an ER nurse whose husband is an ER doctor, a team at Northwestern Memorial Hospital, and an elderly woman who lives alone and whose neighbor thought would appreciate flowers.
"I want to give flowers to those who are dealing with being isolated," Breslof said. "It's a hard mental state to be in, and if I can contribute even the smallest touch, the smallest bloom."
But not everyone is a believer in flower power.
She's received criticism on social media from people telling her "you're not an essential business, stay home, stay home."
Breslof said she's been careful to take precautions. She buys her flowers curbside from the market and takes them back to her shop where only she, her daughter and her dog have been allowed since the coronavirus pandemic hit. She wipes down any deliveries once she sets them on the the recipient's doorstep, texts that the arrangement has arrived, waves through the window, and leaves.
"I don't care what anybody says. My job is essential," she said. "Pleasure, peace and happiness to know that you are touched and loved by somebody else sending you something beautiful."
Staying in business, she said, has helped everyone along the supply chain.
"That's the way to keep the economy going," she said. "We have to keep the train going."
But business is down exponentially.
While Breslof never stopped operations, some floral shops that did may be opening again.
The governor's May executive order permits all retailers that weren't earlier expressly classified as "essential" to open, for curbside pickup and delivery.
The latest executive order also includes "greenhouses, garden centers, and nurseries" as essential stores.
While most mothers will be happy to receive flowers on Sunday, Breslof, a single mom of a 21-month-old (and an older golden retriever) would rather be giving them.
She's hoping to complete last-minute Mother's Day orders, but in the coronavirus age, it's difficult to gauge demand.
Though she's trying to take advantage of government small business grants, it's not a good time to over-project and buy flowers that people won't order.
"People want peonies now," said said. "I've got them."
Follow Amanda Vinicky on Twitter: @AmandaVinicky
---