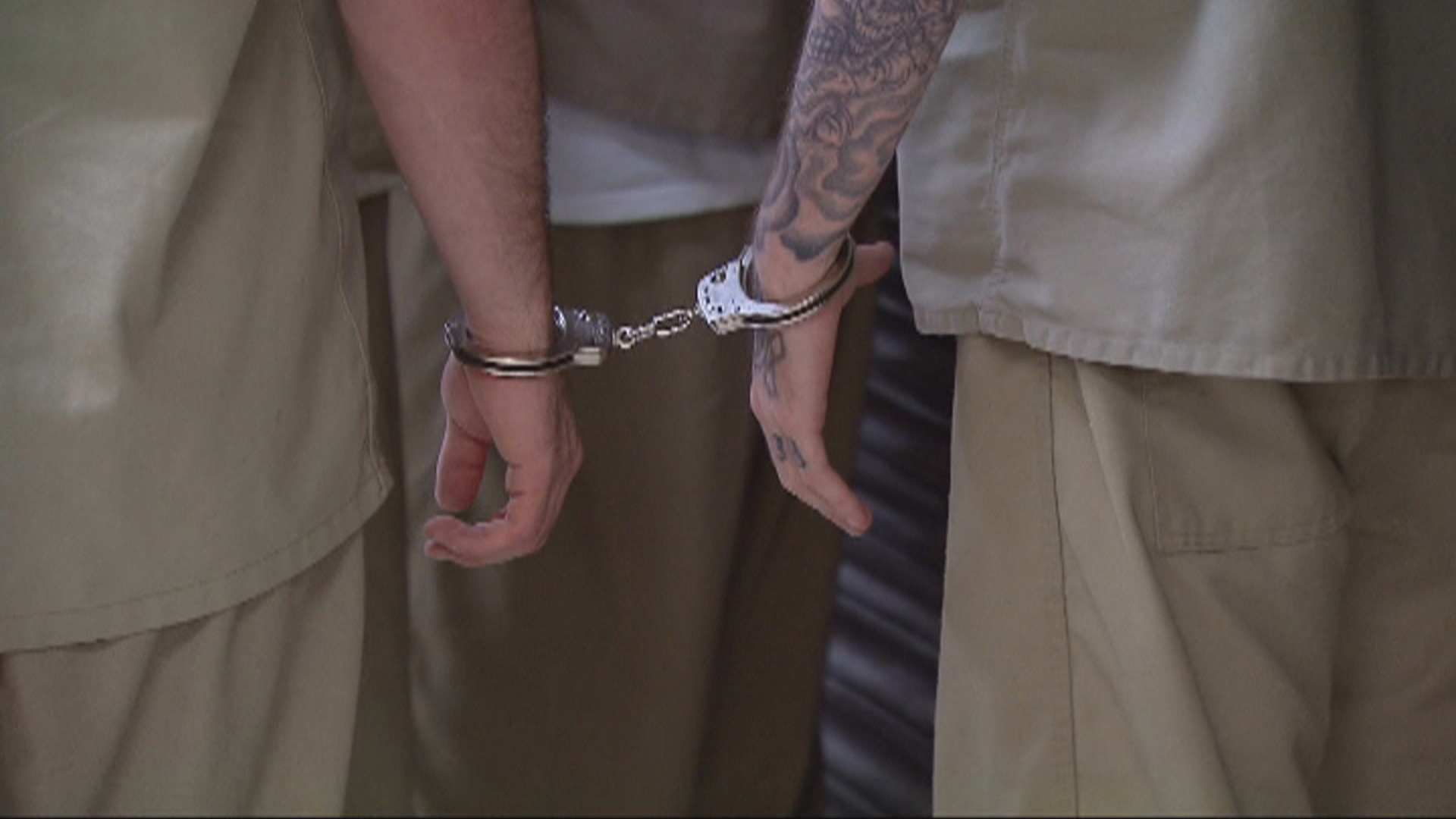 (WTTW News)
The FBI is offering a $2,000 reward for information leading to the arrest of a Chicago man who allegedly escaped the Cook County Jail by convincing a fellow detainee to switch identities with him.
Jahquez Scott, 21, should be considered "armed and dangerous" after he allegedly used the personal information of another detainee who was set to be released from the jail, according to the FBI.
Scott was initially arrested on an unlawful use of weapon charge and held on $50,000 bond, according to the Cook County Sheriff's Office. He was also ordered to be placed on electronic monitoring if he did post bond.
While in the jail, he allegedly offered another detainee $1,000 to let him use his identity in order to get out of the jail.
#HappeningNow: #FBI & @CCSOPIO are looking for Jahquez Scott. Scott was allegedly released from Cook Cty Jail using another detainee's info.

Report tips to the FBI (312-421-6700 or https://t.co/iJn2CD2n7u) or @CCSOPIO (773)674-8477. There is a $2000 reward.#WantedWednesday pic.twitter.com/GAEGEkRjC3

— FBI Chicago (@FBIChicago) May 7, 2020
---
The second man, Quintin Henderson, was scheduled to be released from the jail on May 2 for a narcotics charge, but he allegedly agreed to give Scott his personal information.
When authorities called Henderson's name to discharge him, it was Scott who walked forward. He wore a mask to conceal part of his face, signed his release papers and walked out of the jail. Some time later, jail staff learned there was a discrepancy when they did not have Henderson's paperwork when he provided his information for discharge.
Staff then realized what had happened. They obtained an emergency arrest warrant for Scott, who remains at large as of Thursday morning.
"An internal investigation is being conducted, and a search is underway for Scott," sheriff's office spokeswoman Sophia Ansari said in an email.
The sheriff's office said Scott has a previous criminal history that includes an aggravated battery of a police officer, possession of a controlled substance and criminal trespassing.
Henderson, 28, has since been charged with aiding an escape. He was given a $25,000 bond on that charge and was ordered held without bond for a violation in his original narcotics case.
Anyone with information about Scott's whereabouts is asked to contact the FBI's Chicago office at (312) 421-6700 or the Cook County Sheriff's Office at 773-674-8477. Anonymous tips may also be reported at fbi.gov/tips.
Contact Matt Masterson: @ByMattMasterson | [email protected] | (773) 509-5431
---