The Old Town School of Folk Music has been a Chicago institution since it opened in 1957. Since then, the school has grown beyond acoustic guitars and banjos to teach everything from African dance to music for toddlers.
Recently, the school went from teaching zero classes online to teaching all of its classes online — in a matter of days.
We stopped by to see how they've tuned in to the new normal. 
TRANSCRIPT
Jonas Friddle, Old Town School of Folk Music: My name is Jonas Friddle, and I teach strings — fiddle, banjo, guitar, mandolin and ensemble classes across ages, so as young as 5 to 75.
Marc Vitali: Ensemble and private lessons are now all online. It's a first for a school that has resisted online instruction.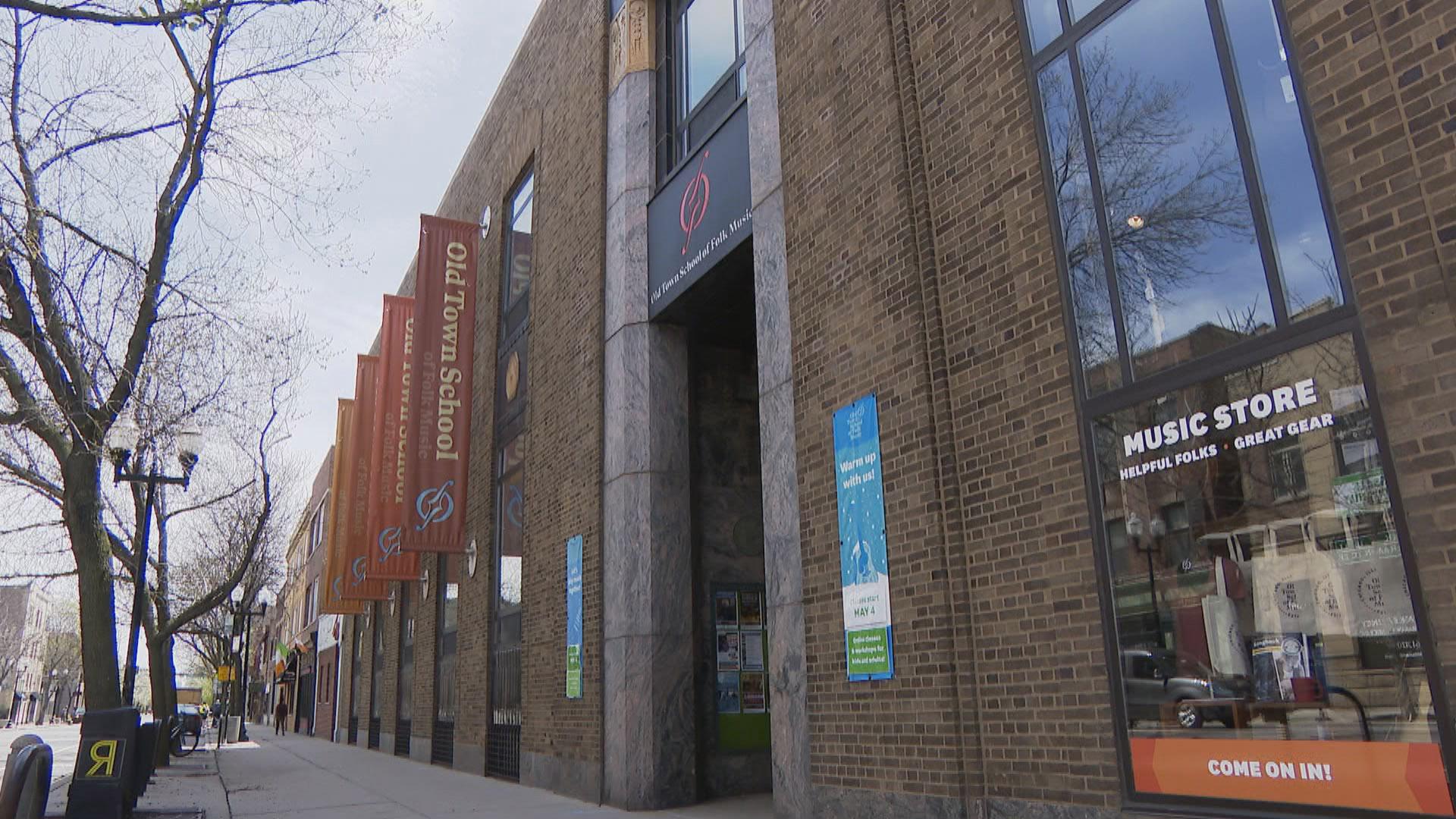 The Old Town School of Folk Music on Lincoln Avenue. (WTTW News)
Friddle: It's a very large change and the teachers and the staff really went at it and worked hard, and I think we managed in just a week's time to make a shift. 
Vitali: When he isn't teaching, Jonas is accustomed to playing with fellow musicians on stage in front of an audience. 
We caught up with him in the empty concert hall on the school's main campus, which is closed for the shutdown. 
Friddle: I'm really happy to be working. I'm happy to be healthy and for my family to be healthy. We're experiencing the same challenges that everybody is. I have a couple of small children so my wife and I are both working from home and we have the kids right there with us, popping into our online meetings whenever they need another pretzel.
Vitali: Elsewhere in the building – silent classrooms, an empty lobby, and a music store that is now open for curbside pickups.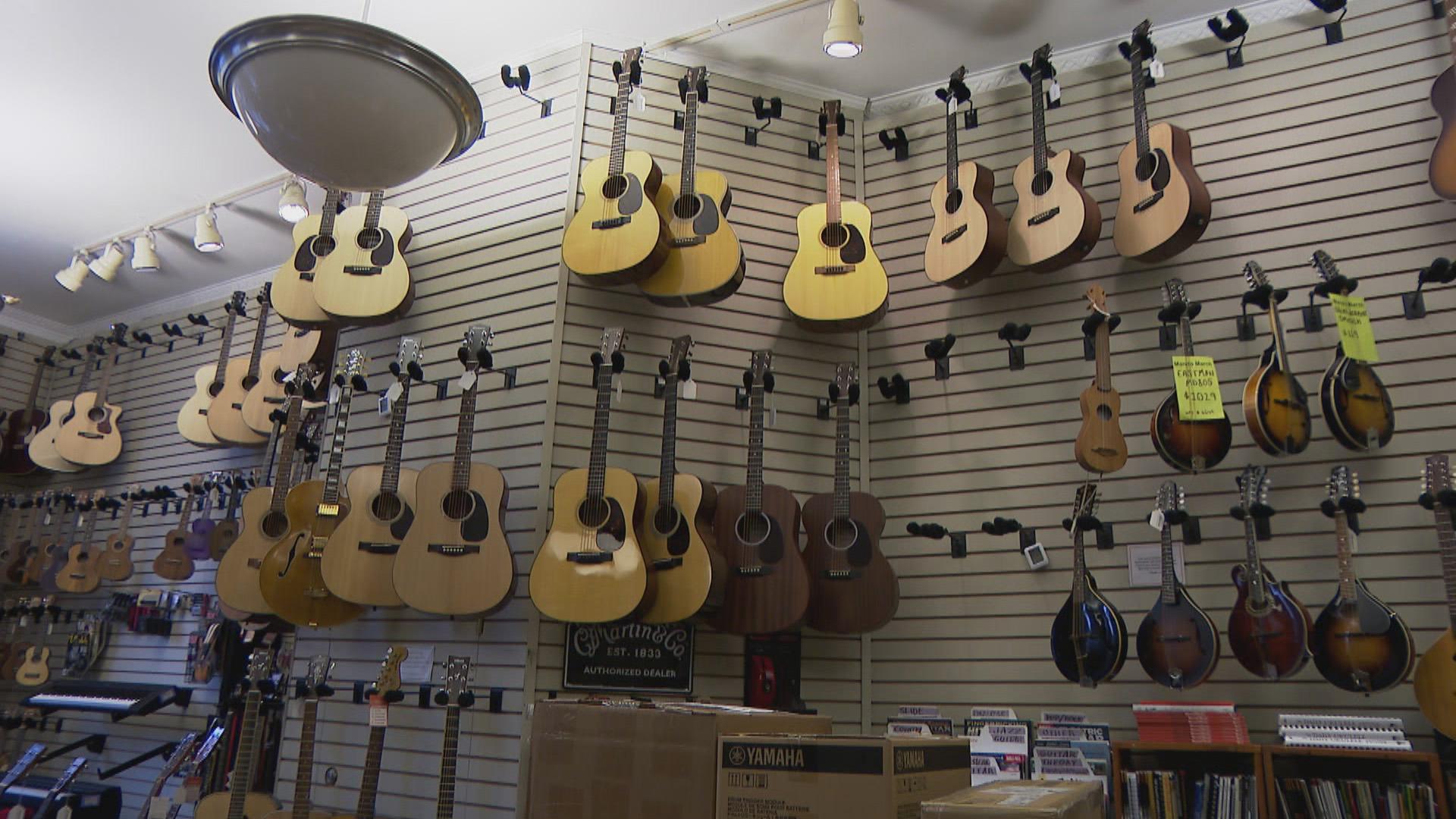 (WTTW News)
Jim Newcomb, CEO, Old Town School: This is a very weird time, but we're doing pretty well. Old Town has been able to take more than 70% of its classes online, and while a lot of people have been impacted in some way, 90% of our teachers are still able to teach at least some of their classes.  
Vitali: And even though the school doesn't look like it used to, they are confident there will be some return to normal. 
Newcomb: The future's going to be different no matter what. We still want to have the bricks-and-mortar classes and that in-person experience available here for everyone who loves it. 
Vitali: And they have found that they can expand their reach online. 
Newcomb: We've had students from Rome, Seattle, California, Hawaii – yeah, a student from Hawaii just signed up for African dance. So we're seeing that there are people from all over the world who are really interested in participating with us. If there's a silver lining to this, it's this thing that we were always kind of afraid of … going online has proven to be a lifeline.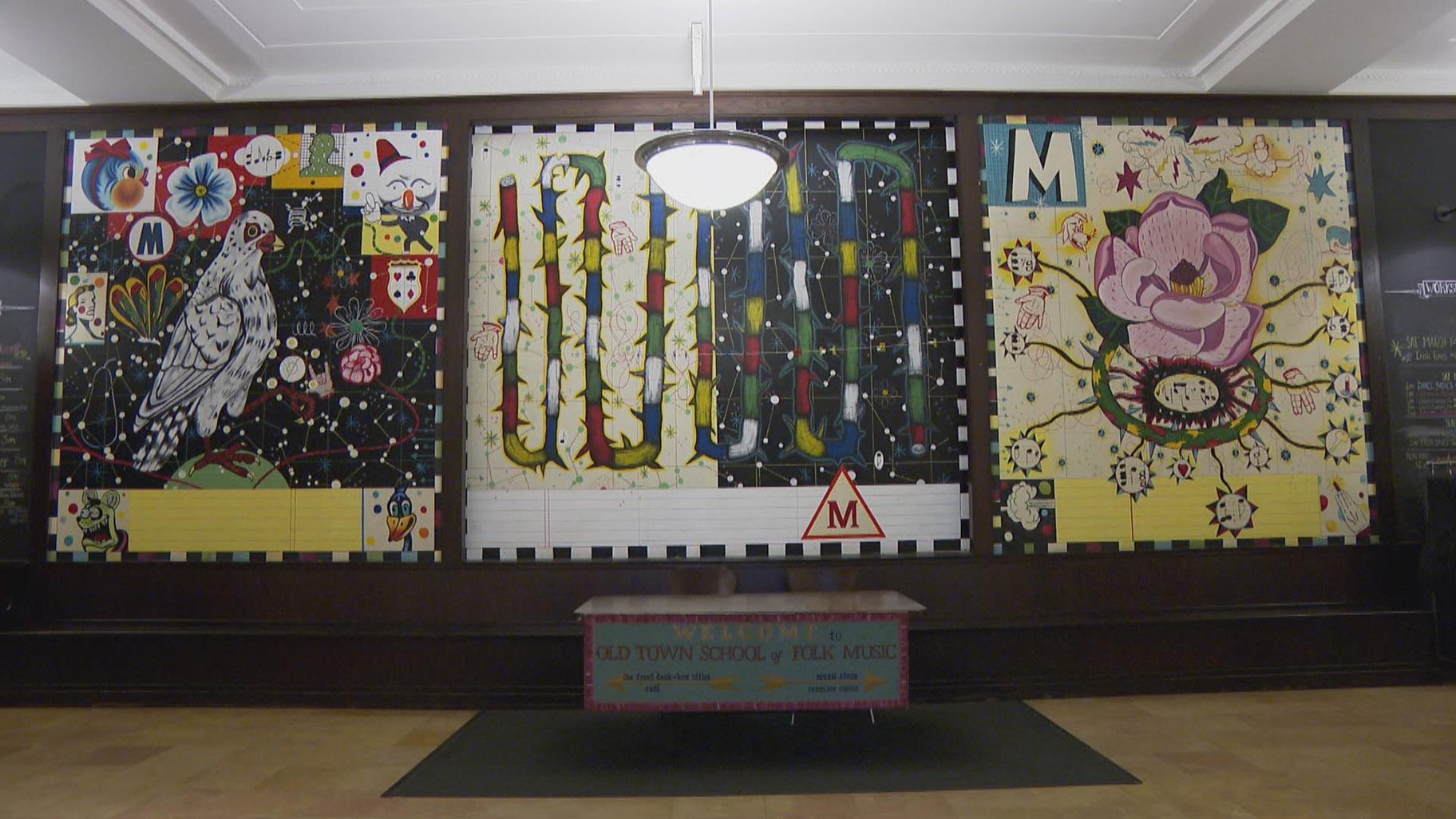 (WTTW News)
Vitali: Whether online or in person, the Old Town School remains a community.  
Friddle: I've had several classes that have had the same students for approaching a decade, so these people are like family to me and to each other, and so to be able to see those people in whatever ways are possible right now, is very important to them and to keep music in their life. It's very important I think to have that right now, anyway that we can get it. 
Video: Jonas Friddle performs the traditional folk song "Little Birdy," which he also arranged.
Follow Marc Vitali on Twitter: @MarcVitaliArts
---