Waukegan has seen its fair share of hardships.
The community is home to a handful of Superfund sites – places where industrial factories closed down and left environmental hazards in their wake. They also left workers without jobs.
Then, in 2018, a culvert collapsed, causing a sinkhole in a major thoroughfare.
And a year ago Sunday, four people lost their lives in an explosion at a silicone factory.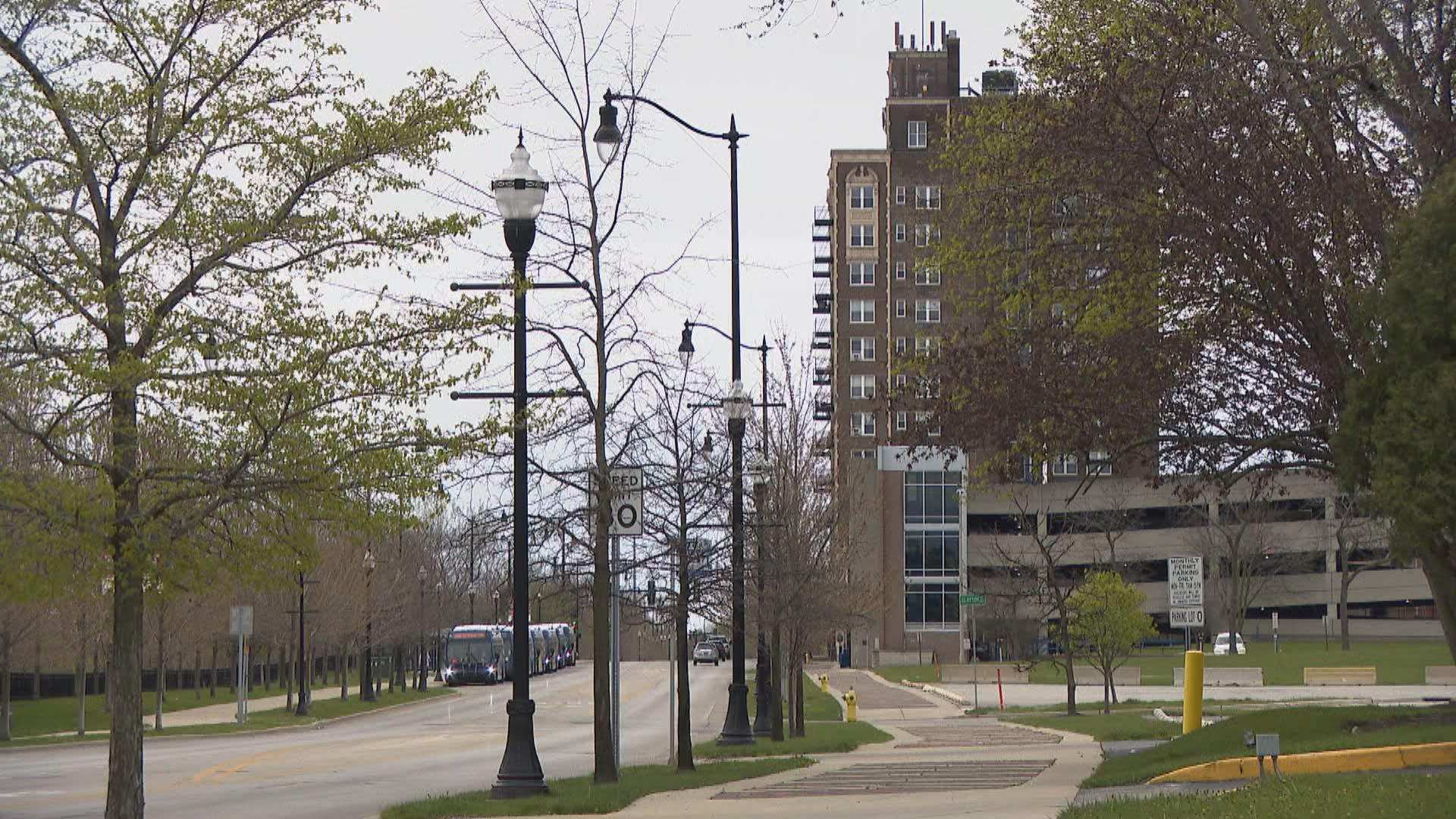 (WTTW News)
Mayor Sam Cunningham says it has made his community resilient.
Waukegan, which hugs the shore of Lake Michigan just north of Chicago and just south of Wisconsin, is – like the rest of the globe – dealing with a new emergency: the coronavirus pandemic.
Interactive: More from our series, COVID-19 Across Chicago
The city has seen at least 1,214 confirmed cases of COVID-19; that's the highest in Lake County.
Cunningham says part of the reason for that is because a testing site, which can run 500 tests each day on anyone with COVID-19 symptoms or essential workers who aren't feeling sick, opened Sunday.
Judging by lines, there's demand for more.
There's also still high demand for medical grade, N-95 masks.
That's where a pop-up project in one of Waukegan's industrial parks comes in. It's one of six locations in the country where Ohio-based Battelle is running an operation to decontaminate used masks.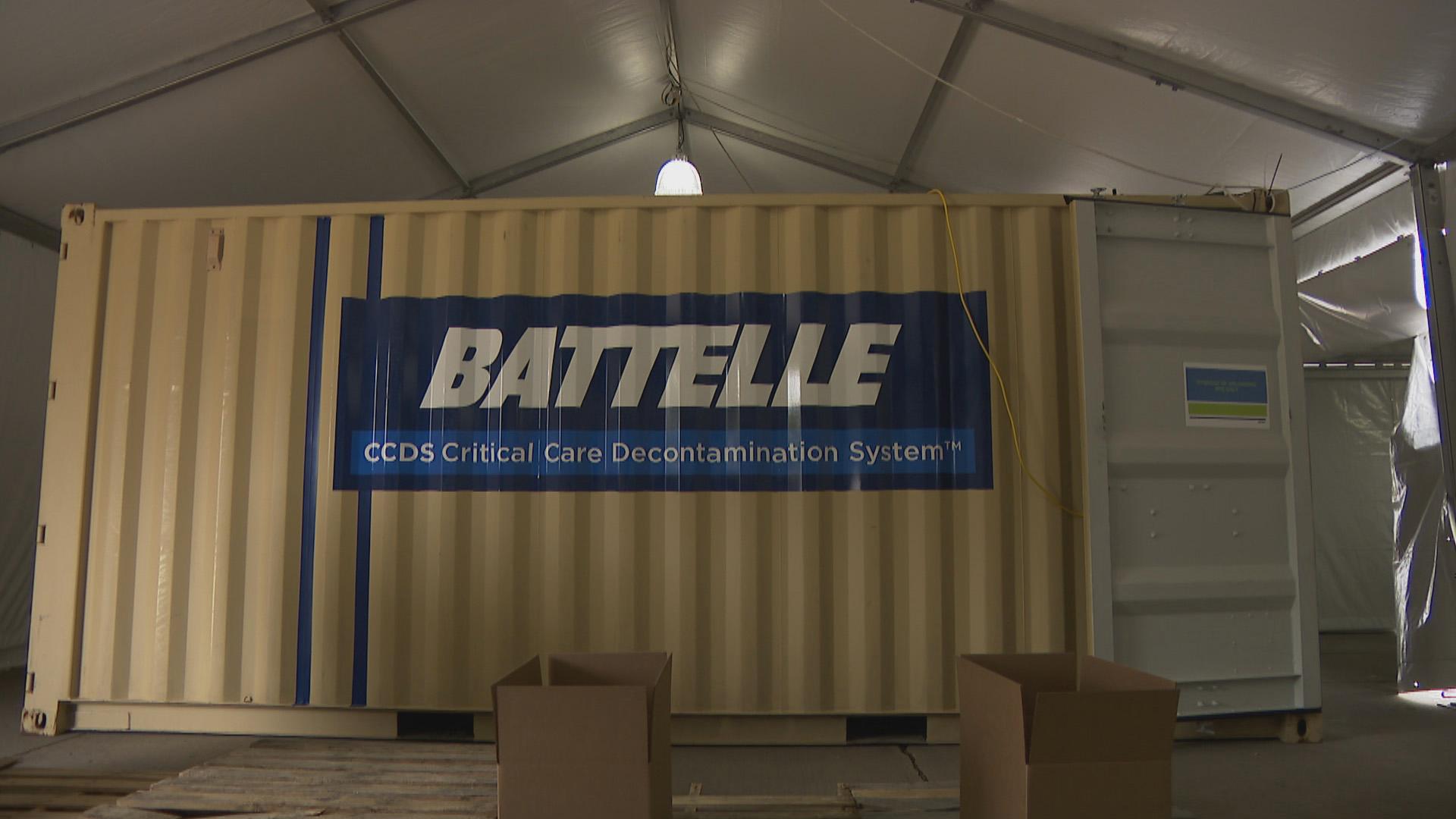 (WTTW News)
Meanwhile, restaurants like Big Ed's BBQ & Bar are working to adapt to the new normal.
"Big" Ed Nero said he misses connecting with his customers – seeing their smiles and the sauce running down kids' chins when they eat his ribs.
He has had to scale back hours for line cooks, cancel the bands his restaurant normally hosts on Friday nights, and begin to offer curbside pickup of meals.
He said he appreciates customers who are adapting with him, because he said, they want to be sure that mom-and-pop places like his stick around.
Nero says they appreciate the familiarity too.
"Everything is changing so much you want to at least be able to say 'I can still go to Big Ed' and get my pulled pork sammich," he said. "Even though the world is on fire I can still come to that place."
Follow Amanda Vinicky on Twitter: @AmandaVinicky
---
Community Reporting Series
"Chicago Tonight" is expanding its community reporting. We're hitting the streets to speak with your neighbors, local businesses, agencies and leaders about COVID-19, the economy, racial justice, education and more. See where we've been and what we've learned by using the map below. Or select a community using the drop-down menu. Points in red represent our series COVID-19 Across Chicago; blue marks our series "Chicago Tonight" in Your Neighborhood.
---