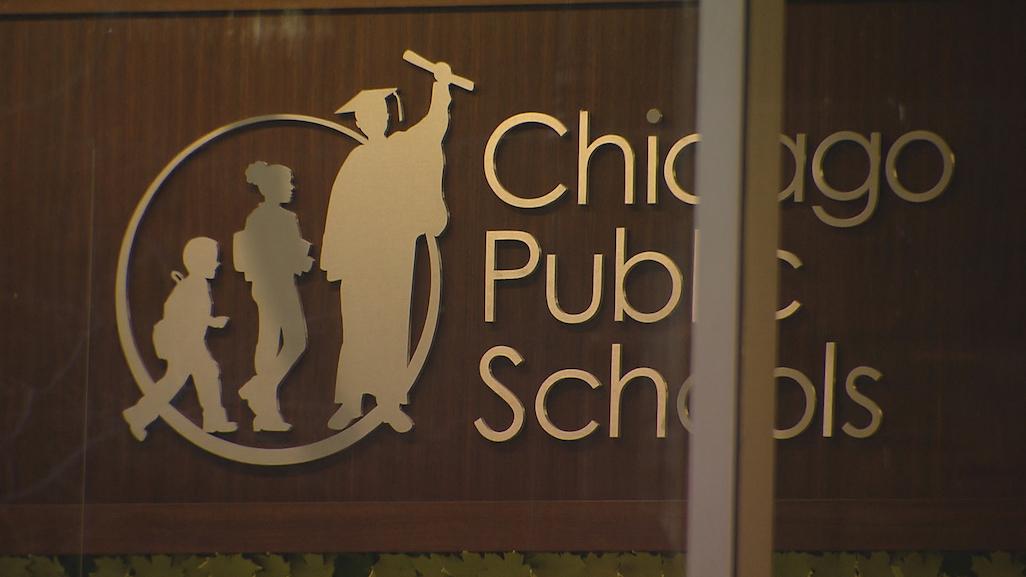 (WTTW News)
Spurred in part by what it says is the largest single-year increase in diverse learner spending and increases in nurse, social worker and case manager staffing levels, Chicago Public Schools announced it is increasing schools' budgets by more than $125 million.
Though it remains unclear when exactly students could be returning to their classrooms this fall due to the coronavirus pandemic, the district on Tuesday unveiled its 2020-21 school budgets, which it said include more than $125 million in additional resources aimed at increasing equity across CPS.
"As we work to support students and educators in the transition to remote learning for the remainder of the academic year, we must also look forward and ensure schools are ready for a successful fall," CPS CEO Janice Jackson said in a statement.
"Given the challenges many of our families are facing due to COVID-19, it is more important than ever to invest in the high-quality schools our students deserve. By prioritizing investments that advance equity and support our most vulnerable students, we are working during this most challenging time to help our schools protect the considerable progress they have made."
CPS said Tuesday's announcement marked the first step in its fiscal year 2021 budgeting process. While the district is "closely monitoring" the impact of the COVID-19 crisis, based on its current expectations, CPS "does not anticipate making modifications to the plan" released Tuesday.
It's full districtwide budget is expected to be released later this summer.
Included in that plan is $97 million in additional special education funding – which CPS said is the largest such increase in one year on record – as well as $18 million to expand all-day pre-K classes and $13 million in additional funding to increase nurse, social worker and case manager staffing levels to "an all-time high" within CPS
The district is also increasing its equity grant funding up from $31 million last year to $44 million in fiscal year 2021. That money will be spread across 255 CPS schools, allowing them to provide instructional programming and supplemental resources students need in schools where enrollment is low or declining.
CPS said the school budgets released Tuesday will not be decreased if a given school's enrollment declines. But schools will receive additional funding if their enrollment on the 10th day of the new school year exceeds their 20th-day enrollment from the 2019-20 school year.
The district this year is upping the highest equity grant a school can receive – the largest this year is nearly $700,000 – and the average grant will provide $174,000.
Jackson said the district examined the University of Illinois at Chicago's hardship index to determine which schools needed additional resources most. The goal, she said, is for principals to use the grant money on additional staffing positions in order to stabilize programming within their schools.
Victor Iturralde, principal of Solorio Academy High School in Gage Park, said his school will receive a $100,000 equity grant, which he said will provide "much needed stability" at the school.
"The students in our community need a little help in levelling the playing field," he told reporters during a conference call Tuesday. "It's an investment in our students, in our school and in our community."
After reviewing the district's budget release, Chicago Teachers Union President Jesse Sharkey said the "devil is in the details." He said he was "struck" by the lack of information as to how the budgets will address the added financial strain brought by COVID-19, and he wanted additional clarity on how the additional special education funding will be used.
Sharkey said CPS must work to immediately begin hiring the nurses and social workers it budgeted for now, not years down the line, and he called on Mayor Lori Lightfoot to "move equity from paper to reality, which requires an immediate end to student-based budgeting."
"We remain committed to working with the mayor and her appointed Board of Education collaboratively," Sharkey said in a statement, "and we'll continue to bargain with management to ensure that its promises become real in our schools and in our communities."
This is a developing story. Check back for details.
Contact Matt Masterson: @ByMattMasterson | [email protected] | (773) 509-5431
---