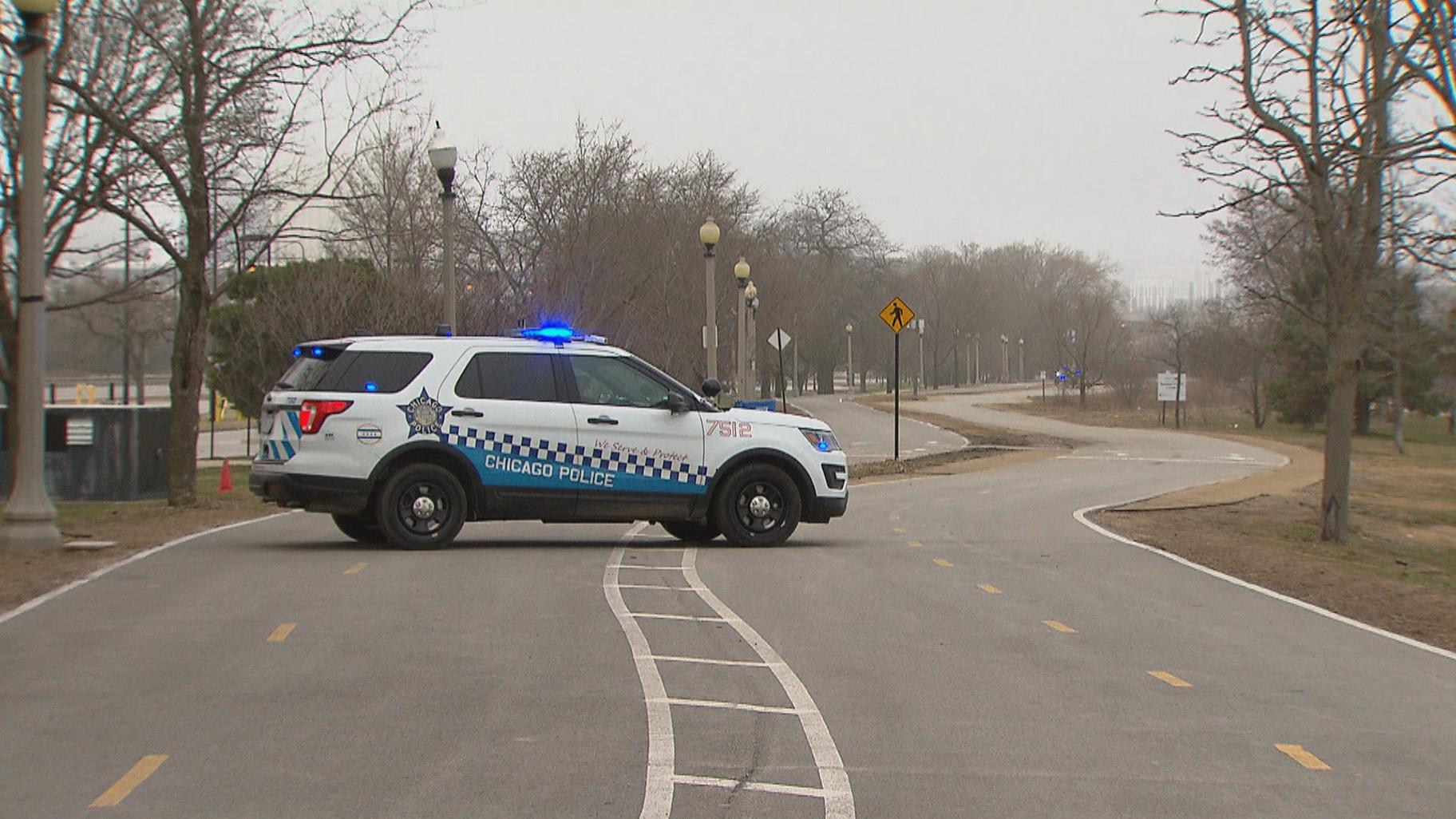 A scene along Chicago's lakefront on Thursday, March 26, 2020, the day Mayor Lori Lightfoot announced the closure of the lakefront, Riverwalk and The 606 trail to curb the spread of COVID-19. (WTTW News)
More than 735 city employees have tested positive for the new coronavirus — and more than half of those sickened are members of the Chicago Police Department, according to city data.
More members of the Chicago Police Department have become ill than any other city department during the pandemic, with 414 officers testing positive for COVID-19, the illness caused by the virus, according to data that included cases reported Monday.
Three members of the police department — Officer Marco Di Franco, Sgt. Clifford Martin and Officer Ronald Newman — have died as a result of the virus.
Chicago Fire Department officials reported that 144 members tested positive for the virus; two Chicago firefighters — Edward Singleton and Mario Araujo — have died.
Six other departments have reported that 10 or more employees have tested positive for the coronavirus: Aviation, Finance, Streets and Sanitation, Transportation, Water Management and the Office of Emergency Management and Communications, according to city data.
The number of employees sickened account for approximately 2% of the city's 33,700 employee workforce, according to city data.
However, more than 75% of those who have been diagnosed with the coronavirus are members of the police department or fire department.
"The health and safety of the city's workforce is a top priority, which is why the administration has instituted a variety of measures to safeguard its workforce," said spokeswoman Mary May.
City employees who fall ill with the virus do not have to use accrued sick time, under a temporary policy put in place by Mayor Lori Lightfoot.
City employees have also been provided with cloth masks, and each department has designated a safety officer to "ensure social distancing techniques are practiced" across departments, officials said.
In addition, the city is providing hotel rooms for city workers who fear transmitting the virus to their family members if they return home, officials said.
Contact Heather Cherone: @HeatherCherone | (773) 569-1863 | [email protected]
---