Every month, Corazon Community Services in suburban Cicero works with about 400 teenagers, offering after-school programs and community events focused on violence prevention and education. 
The group also offers HIV testing, gang tattoo removal, and a monthly "midnight" basketball game to keep kids off the street. 
But like many social service organizations across the Chicago area, COVID-19 has shuttered much of Corazon's activities and outreach. 
"Our work requires us to see clients face-to-face and so we've had to shut down basically most of if not all of our services for the time being. We haven't been able to have our youth center open, we haven't been able to run after-school programs," said Ismael Vargas Jr., Corazon's director of youth services. "But luckily, with the technology that we have, at the very least, we've been able to meet with young people using Zoom or Google Hangouts, which has been an important thing for our staff just to keep in contact with young people, make sure that they're doing OK."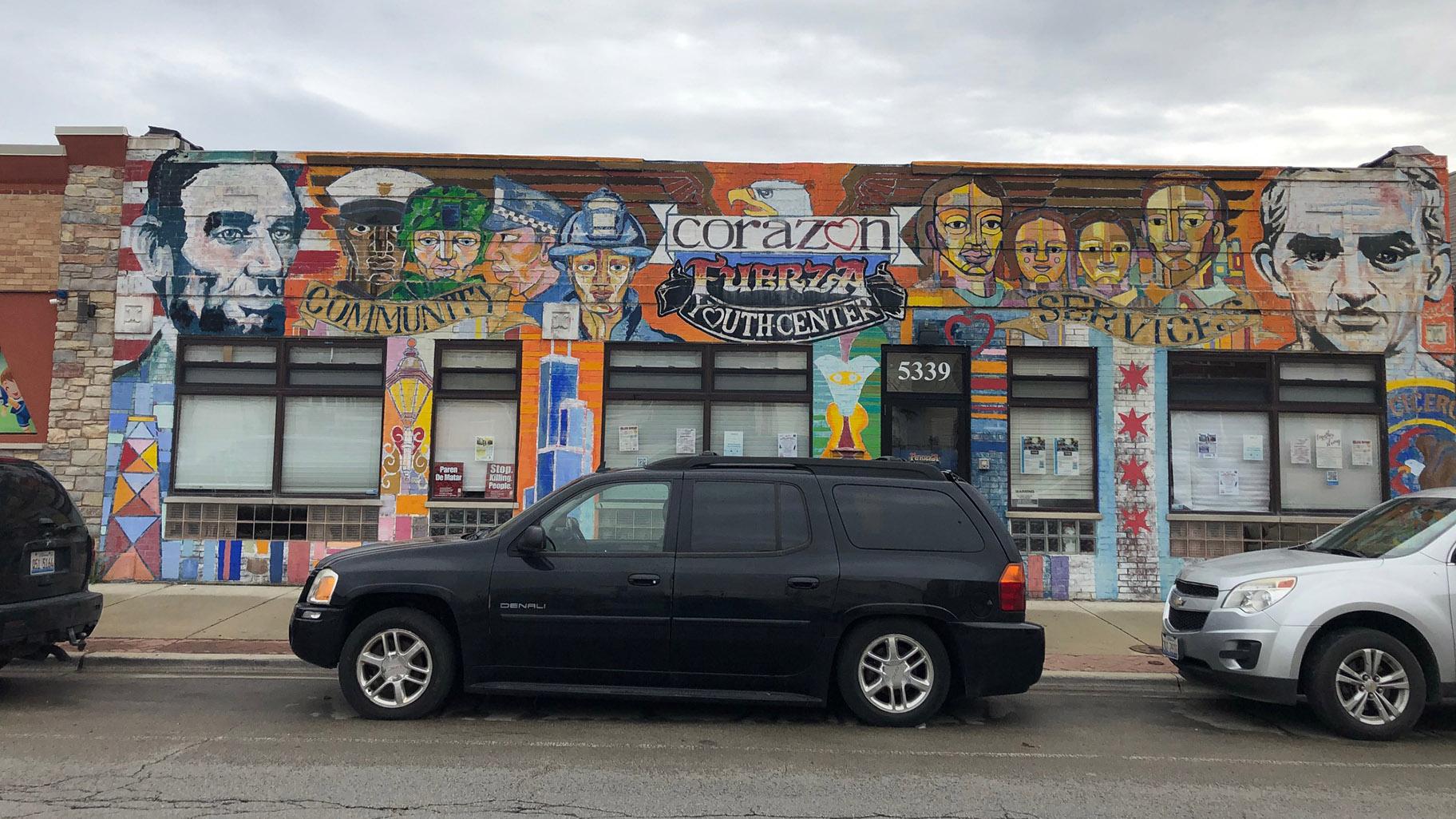 Corazon Community Services (Quinn Myers / WTTW News)
Vargas says he's particularly concerned about the long-term impacts on the mental health of teenagers and others he works with.
"For a lot of them, they didn't want to be home for different reasons. So now, that's where they're at. So we've been working with them to cope, creating different activities with them, helping them with goal setting, each and every day," Vargas said.
Corazon Community Services is also using social media to engage with youth and their families about the pandemic, posting updates from both youth and staff members. 
"We want to make sure that when all this is over, we hit the ground running, and we're not just starting to address things and so we've been trying to do that even now," Vargas said. 
---
Community Reporting Series
"Chicago Tonight" is expanding its community reporting. We're hitting the streets to speak with your neighbors, local businesses, agencies and leaders about COVID-19, the economy, racial justice, education and more. See where we've been and what we've learned by using the map below. Or select a community using the drop-down menu. Points in red represent our series COVID-19 Across Chicago; blue marks our series "Chicago Tonight" in Your Neighborhood.