In a part of the Chicago region that has seen disproportionately high numbers of COVID-19 cases, the near west suburb of Cicero has been hit especially hard.
The town has recorded 844 cases of COVID-19, and 18 deaths. 
Town officials say an area of "extreme concern" is the City View Multicare Center nursing facility, located on West Cermak Road, where 31 staff members and 163 residents have tested positive for the virus and eight residents have died. The Illinois Department of Public Health is investigating the site, town officials say, and residents on many floors have been quarantined to their rooms. Calls to City View's director were not returned.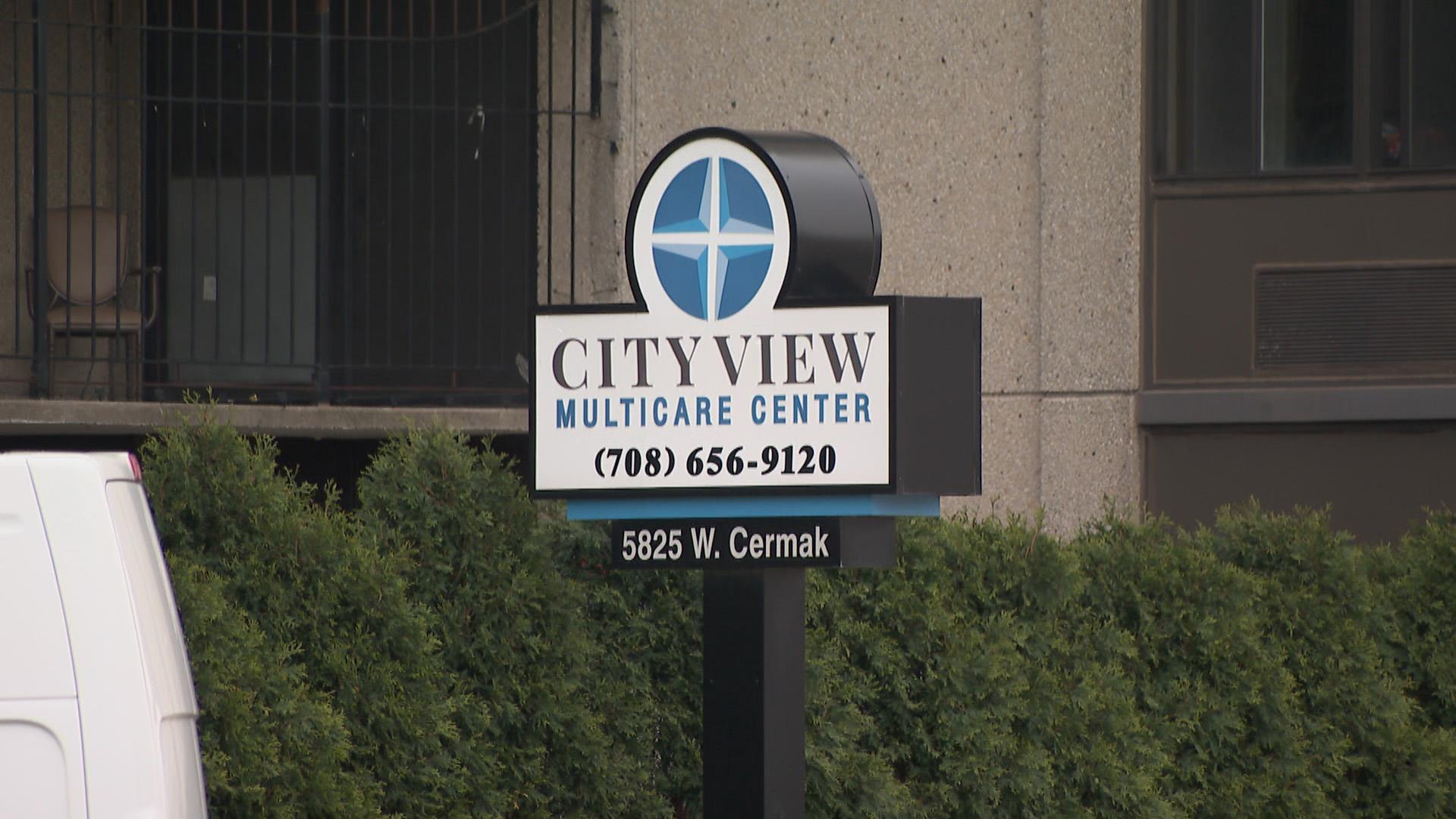 (WTTW News)
Town officials have instituted a policy requiring residents to wear protective face masks when they enter essential businesses like grocery stores. Businesses that violate the order by allowing entry to those not wearing masks can face fines up to $750 for a first offense, and a revocation of their business license for a second offense. City inspectors including Business License Director Ismael Vargas have made daily rounds to make sure everyone is in compliance. Only one citation has been handed out so far, and Vargas says the goal is to coax people to follow the rules.
"They are already suffering as it is, and if you're going to hit them with citations and tickets if they're not following through, its not good," Vargas said. "So we're working with them and educating them on the things they need to have so they can keep running."
But Vargas says the biggest problem he's seen is people venturing out in large groups.
"Just one person per family, it's so important," Vargas said. "I saw so many children in the stores in the beginning. I understand they might be frustrated because they're home every day, but going to the store is not a day to travel and distress. You're going to a place that could be dangerous."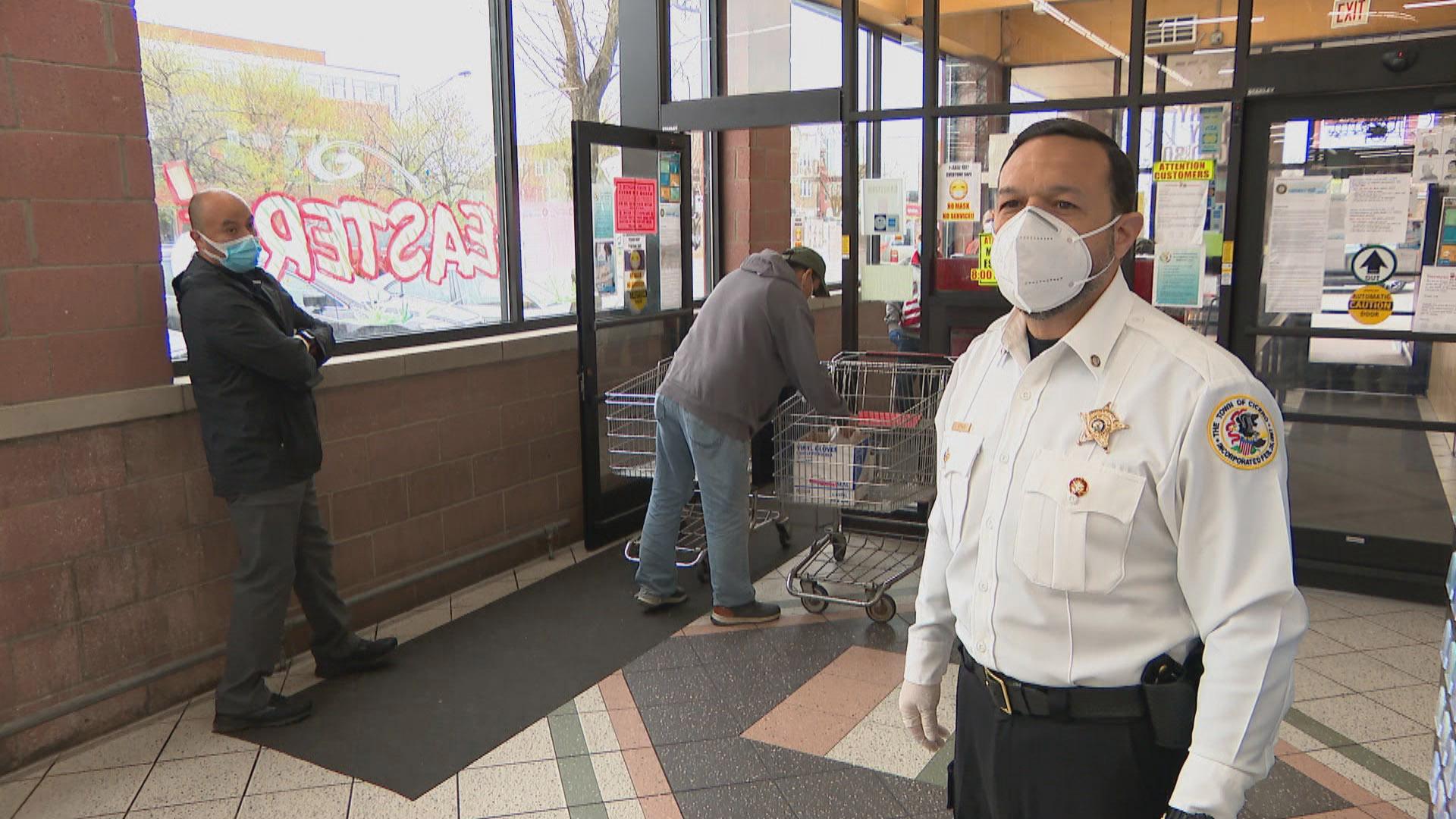 Cicero Business License Director Ismael Vargas (WTTW News)
To further combat the virus, the town has instituted its own contact tracing plan, identifying the addresses of residents who have tested positive and those they might have been in contact with.
The rate of infection in Cicero mirrors the situation nearby on the South and West sides of Chicago. Local health officials say the density, both in the town and within each home, is a leading cause.
"It's overcrowding," said Cicero Public Health Director Susan Grazzini. "There are certain areas where we have more COVID-19 (cases). Its more places that are overcrowded, language is part of the problem, we have a lot of Spanish-speaking (residents). But everything goes out in Spanish."
And like so many other places across the Chicago region, food banks are working on overdrive to feed residents who are out of work and struggling to pay bills. The Cicero Salvation Army says they are understandably seeing longer lines than ever.
"We have our food pantry on Monday and Tuesday," said Salvation Army Site Director Tomas Valladares. "And since the impact, we've had double, three times the lines of residents coming to ask for assistance."
Another familiar refrain is the plight of small business owners who have been shut out of the original round of federal stimulus funding.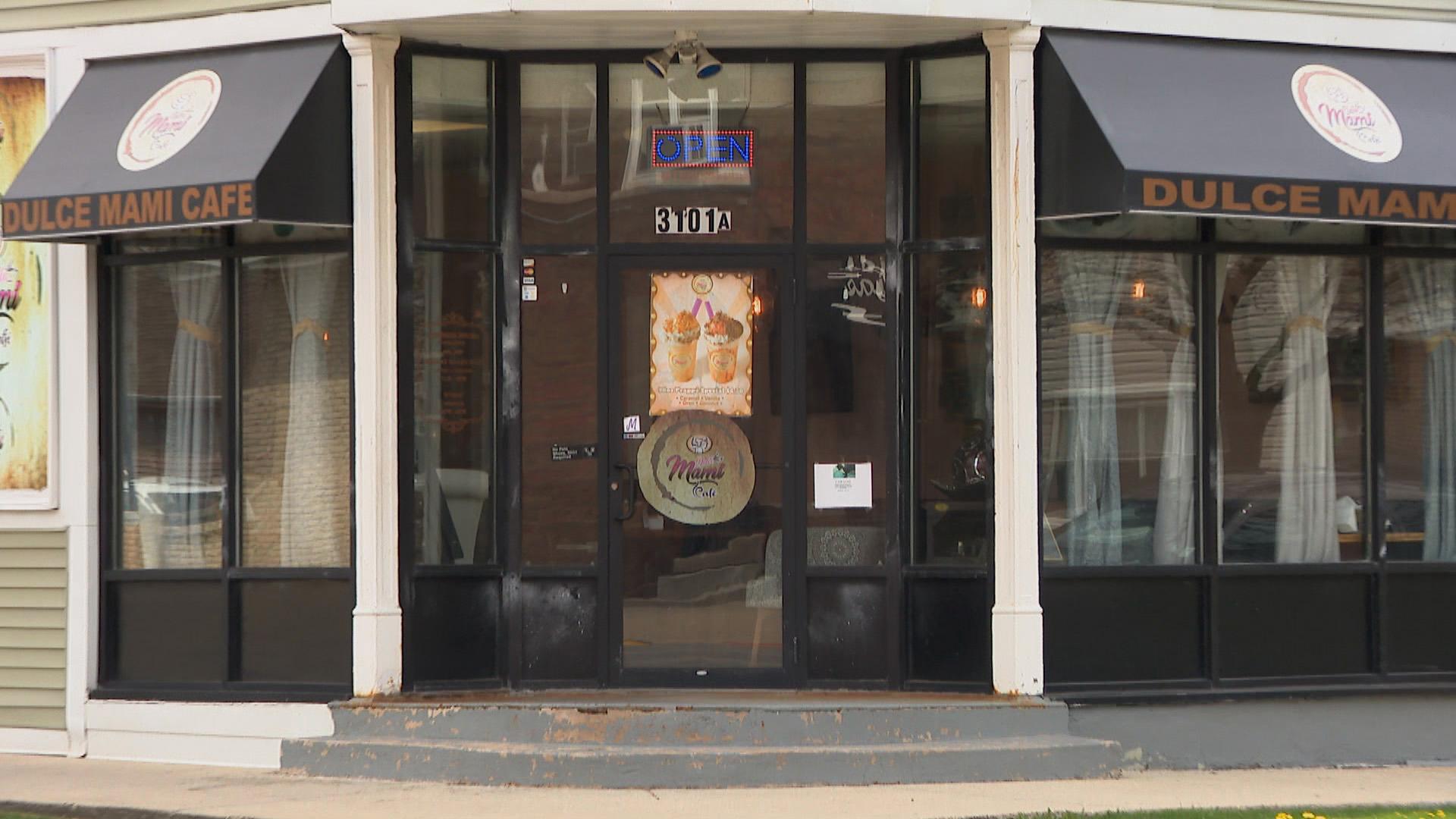 (WTTW News)
Dulce Mami Café was a popular spot in the community when it opened on the south end of Cicero just a year ago. Now, business has dropped 90% according to owner Saul Cabrerra, who is trying to adapt by offering home delivery of coffee drinks.
"This was my dream, to open a coffee shop," Cabrera said. "We used to have a lot of people waiting for tables, And right now it's empty. We opened at 9 a.m. and we've only served three customers in the whole day."
Cabrerra says he can maybe last another two or three months with such dramatically reduced sales, but he hasn't been offered any breaks on his bank loan or on day-to-day bills.
Follow Paris Schutz on Twitter: @paschutz
---
Community Reporting Series
"Chicago Tonight" is expanding its community reporting. We're hitting the streets to speak with your neighbors, local businesses, agencies and leaders about COVID-19, the economy, racial justice, education and more. See where we've been and what we've learned by using the map below. Or select a community using the drop-down menu. Points in red represent our series COVID-19 Across Chicago; blue marks our series "Chicago Tonight" in Your Neighborhood.