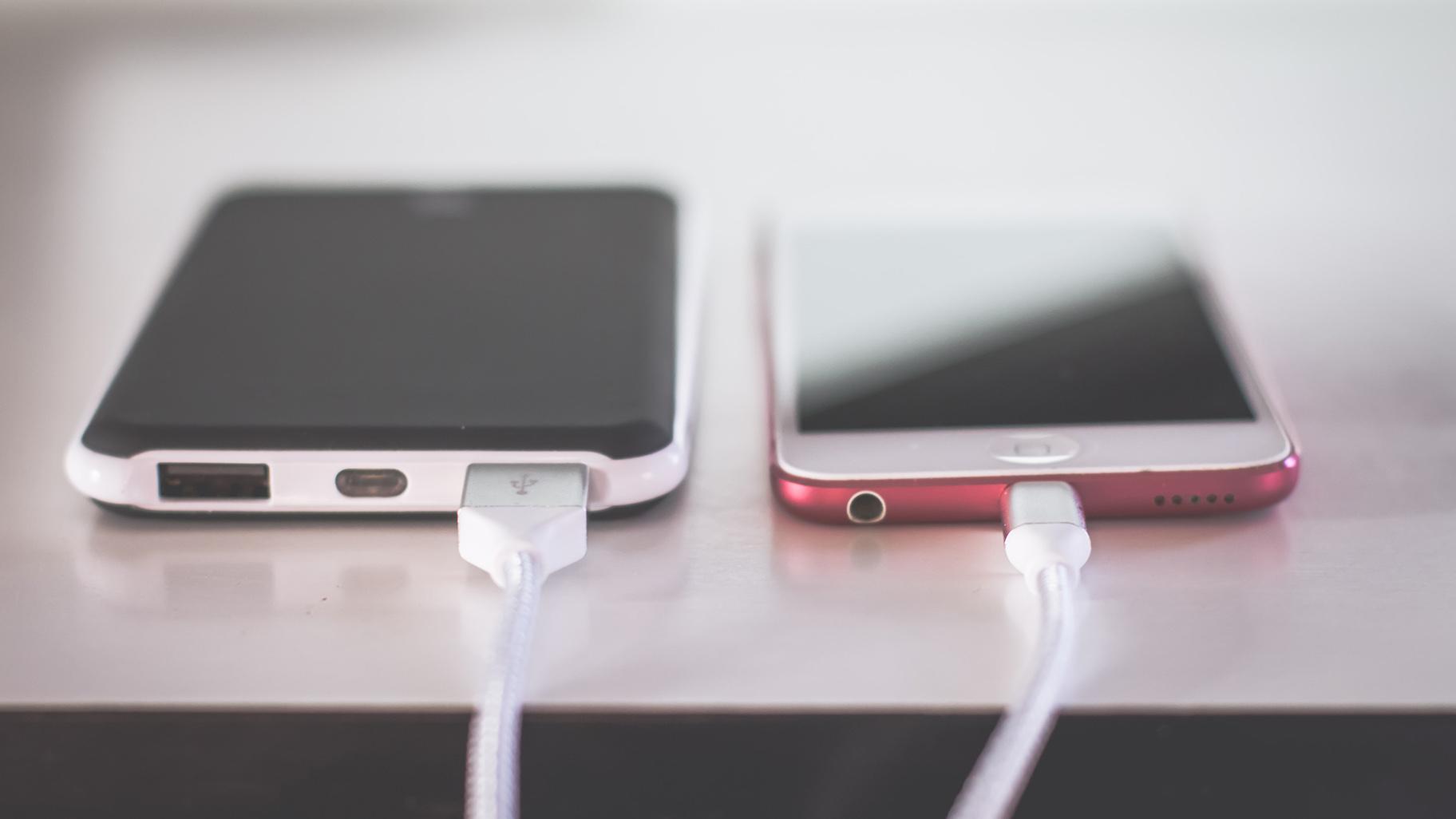 (Photo by Steve Johnson on Unsplash)
Having to go to the hospital is rarely a good time, especially on short notice. But as hospitals enact no-visitor policies to guard against the spread of COVID-19, patients have the added worry of having to go it alone, making their cellphones their only way to contact loved ones for information and support. But if they come to the hospital without their phone chargers, their ability to call home runs out once their battery does, too.
That's why Logan Square nurse practitioner Megan Cairns Tress has started a drive to purchase and donate cellphone chargers to Chicago hospitals.
After hearing a nurse talk about his anxious patients during an interview on the local news, Tress says she was struck by the idea that patients were getting admitted to the hospital alone, often with little or no time to prepare for a potentially long stay.
"Every person I've talked to who's a nurse says, 'Multiple people ask me for a charger every day.' And I've had patients whose phones have died and they couldn't connect with their loved ones and it's very sorrowful to watch that happen," Tress said.
Tress points out that before cellphones were ubiquitous, patients would use their room phones to make calls, but these days that's difficult because, as she puts it: "Who memorizes phone numbers anymore?"
And, Tress says, it's not just COVID-19 patients who are finding themselves in this situation. "This is a problem across the hospital. It's not a new issue—it's just a very exacerbated issue because of the pandemic. Like in the ER. When I worked in the ER, people could be in there for hours."
Tress started soliciting donations via Facebook to purchase chargers in bulk and deliver them to area hospitals. Her first big purchase of chargers began at her corner liquor store on the advice of a friend. "He said, what you should do is go to a local store that sells chargers in your neighborhood. So I just went to the liquor store on the end of my street. Immediately the guy there was like yes, we have a distributor. We bought the wholesaler out—literally everything they had, all of their iPhone chargers, all of their Android chargers, all of their C-type chargers, all of their charging blocks."
Using the funds she's raised so far, Tress has been able to deliver enough chargers to supply two area hospitals, UI Health and West Suburban hospitals.
UI Health Patient & Guest Experience Director Cheryl Pinotti says that as the hospital has taken on more COVID-19 patients, there have been multiple times in which a patient had no way to contact loved ones because their phone had died and they didn't have a charger. "I know a lot of nurses were doing what came naturally—just giving their own chargers to patients to use," Pinotti said.
But, Pinotti says, as more patients filled more beds, that wasn't a long-term solution, and because of contamination concerns, sharing chargers between patients was not a viable option. When Tress contacted her about buying and donating chargers in bulk, Pinotti says she was thrilled. "We've all seen how important it is for people to have that healing connection with their families," she said.
But before you open your junk drawers searching for spare chargers to donate, Tress asks that you open your wallet instead, and donate to the GoFundMe page collecting money for the effort. She says that providing hospitals with new chargers in their original packaging eliminates the possibility of cross-contamination, and it's much more cost-efficient to have them shipped in bulk from wholesalers or (she's hoping) manufacturers.
In the last few days, Tress has also begun pooling resources with a San Diego man who has been heading up a similar effort on the West Coast: Jon Hefler, whose father was ill with the coronavirus and needed a charger to keep in touch with family after his phone died.
Tress is asking wholesalers, retailers, or manufacturers who might be able to contribute chargers to contact her. As the effort has grown and managing donations has gotten more complicated, Tress says she would also welcome anyone with administrative skills and time to spare to get in touch with her if they'd like to help: [email protected].
With two hospitals fully supplied with chargers, Tress is continuing to accept donations to get all of Chicago's nearly 8,000 hospital beds supplied. She's also hoping that others across the country would be willing to take up similar efforts in their areas.
Tress says that while the charger drive has been a huge effort, it's work she feels compelled to do. 
"I can't stop doing it," she said. "When you're talking to hundreds of people a week who have nothing, and you realize how much you have, and you realize how much these people are suffering in the hospital, it's like, I can't just sit here."
---