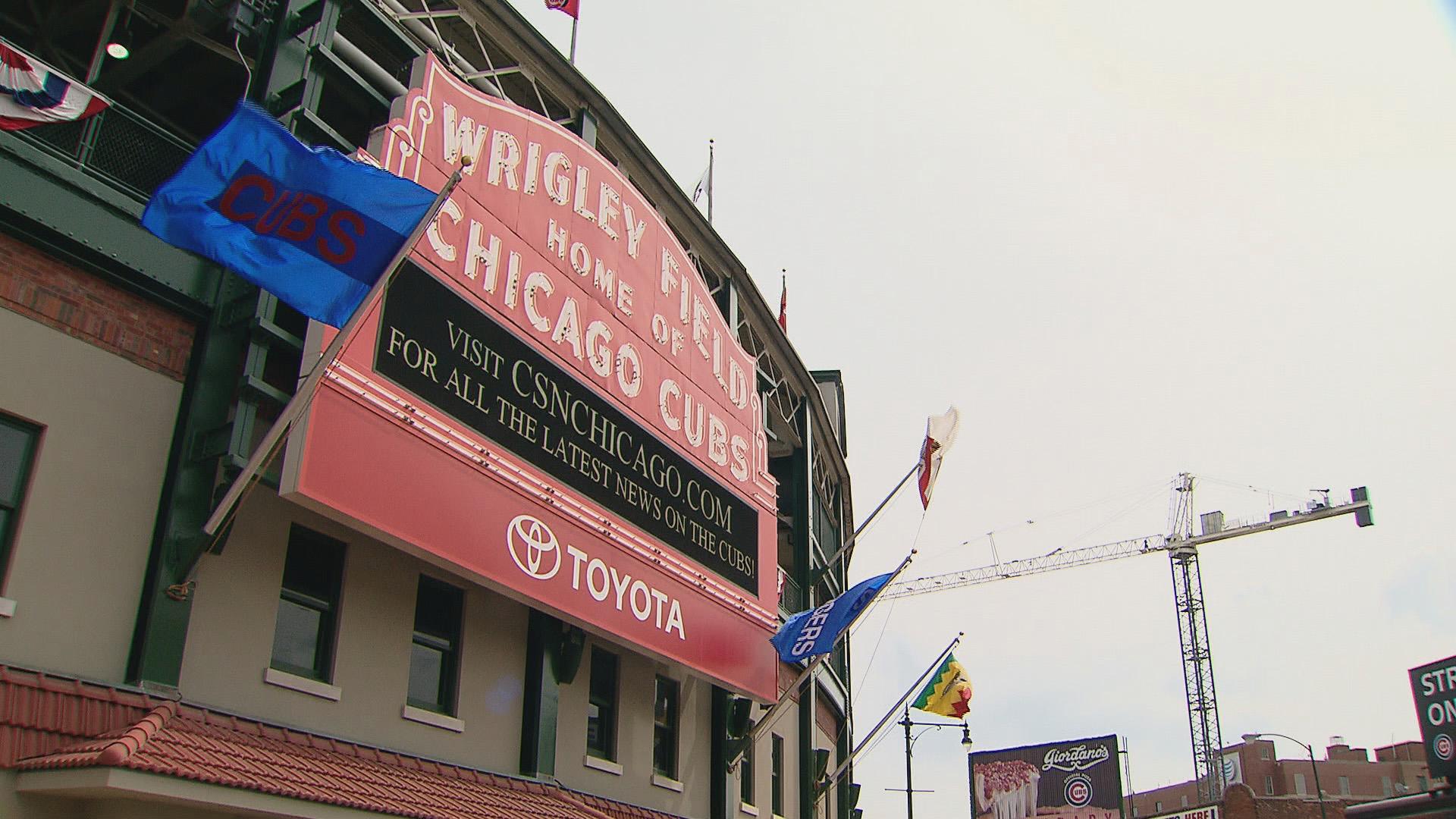 (WTTW News)
Wrigley Field should be stirring to life this week as the Chicago Cubs prepare to welcome the San Diego Padres to the Friendly Confines on Tuesday for the team's home opener.
But with the baseball season postponed indefinitely by the coronavirus pandemic, Wrigley Field will instead open its doors at noon Saturday as a temporary food pantry to help meet the soaring need from hungry and out-of-work Chicagoans.
Struggling to meet a 140% increase in demand for help, Lakeview Pantry will distribute boxes of food from Wrigley Field between noon and 2 p.m. Tuesdays and Saturdays from the Right Field Gate at Sheffield Avenue and Addison Street, pantry Chief Executive Officer Kellie O'Connell said. 
O'Connell said the pantry ran out of space to store, pack and distribute food while keeping at least six feet of distance between staff, volunteers and those who needed help. More volunteers — and donations — are needed to help the pantry, O'Connell said.
Mayor Lori Lightfoot, who toured the preparations Thursday, praised the Cubs organization for helping the Lakeview Pantry feed those in need, including seniors and those who are ill.
Despite being pressed by the news media, Lightfoot said it was too soon to say when Wrigleyville's bars, restaurants and nightclubs would reopen — and whether baseball would be played at Wrigley by the time the ivy turns green.
"We're going to do what the data and the science tell us," Lightfoot said. "We've got a ways to go."
City officials have said they are watching several sets of data to determine whether the city is ready to lift the stay-at-home order.
"I sure hope that we get back to a place where we can see" games at Wrigley Field, Lightfoot said. "No one wants that to happen if we are not safe."
In addition to establishing expanded testing, city officials are watching for a "sustained" drop in new confirmed cases of the coronavirus, ample hospital capacity to handle a second wave of patients and the capacity to trace those who have come in contact with new confirmed cases of the coronavirus before lifting restrictions, officials said.
Contact Heather Cherone: @HeatherCherone | (773) 569-1863 | [email protected]
---