The spread of COVID-19 has changed the reality of daily life around globe: Roughly one-third of the world's population is now under some form of coronavirus lockdown.
With more than two million cases confirmed globally and over 640,000 cases in the U.S. alone, scientists and engineers across the planet are desperately searching for ways to combat the virus.
A significant part of that effort is taking place just west of Chicago at Argonne National Laboratory, where multiple teams of scientists and engineers are burning the midnight oil to do what they can to help.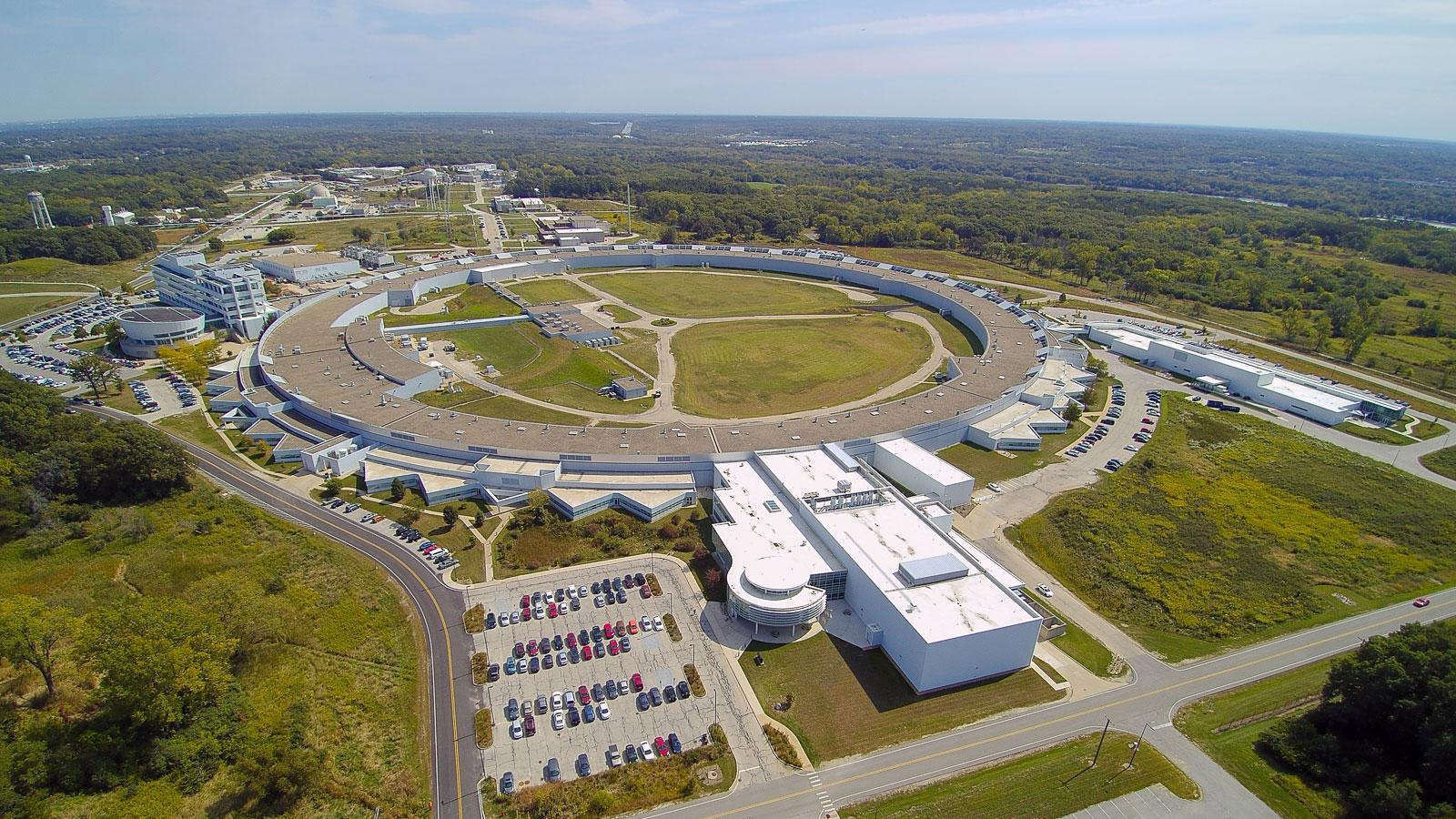 The Advanced Photon Source at Argonne National Laboratory. (Image courtesy Argonne National Laboratory)
"It's both amazing and frightening," said Dr. Stephen Streiffer, deputy laboratory director of science at Argonne. "I've been putting in hours that I haven't put in since graduate school. Eighteen-hour days are really the norm right now, not only for me but for many people who are working at Argonne — nothing compared to what are medical professionals are putting in — but it's sobering." 
Streiffer is helping to lead a COVID-19 response group for the Department of Energy's national laboratories. He is also director of the Advanced Photon Source at Argonne, which creates super-bright X-rays that enable researchers to image things down to an atomic scale — in this case, the proteins of the COVID-19 virus.
Argonne supercomputers are also being used to help model the spread of the virus and the effectiveness of Chicago's mitigation strategies by adapting disaster models they had already developed for the city. The new modeling should help city authorities determine when and how to ease the lockdown measures. 
Scientists and engineers are also using the lab's research and development capabilities to create alternative designs for personal protective equipment, or PPE, that can be rapidly manufactured at scale as well as new ventilator designs and virus testing methodologies.
But much of Argonne's effort is focused on better understanding COVID-19 proteins.
"At the APS (Advanced Photon Source), at last count, we had something of the order 24-25 groups from universities who are working on the APS on COVID-19 protein structures," said Streiffer.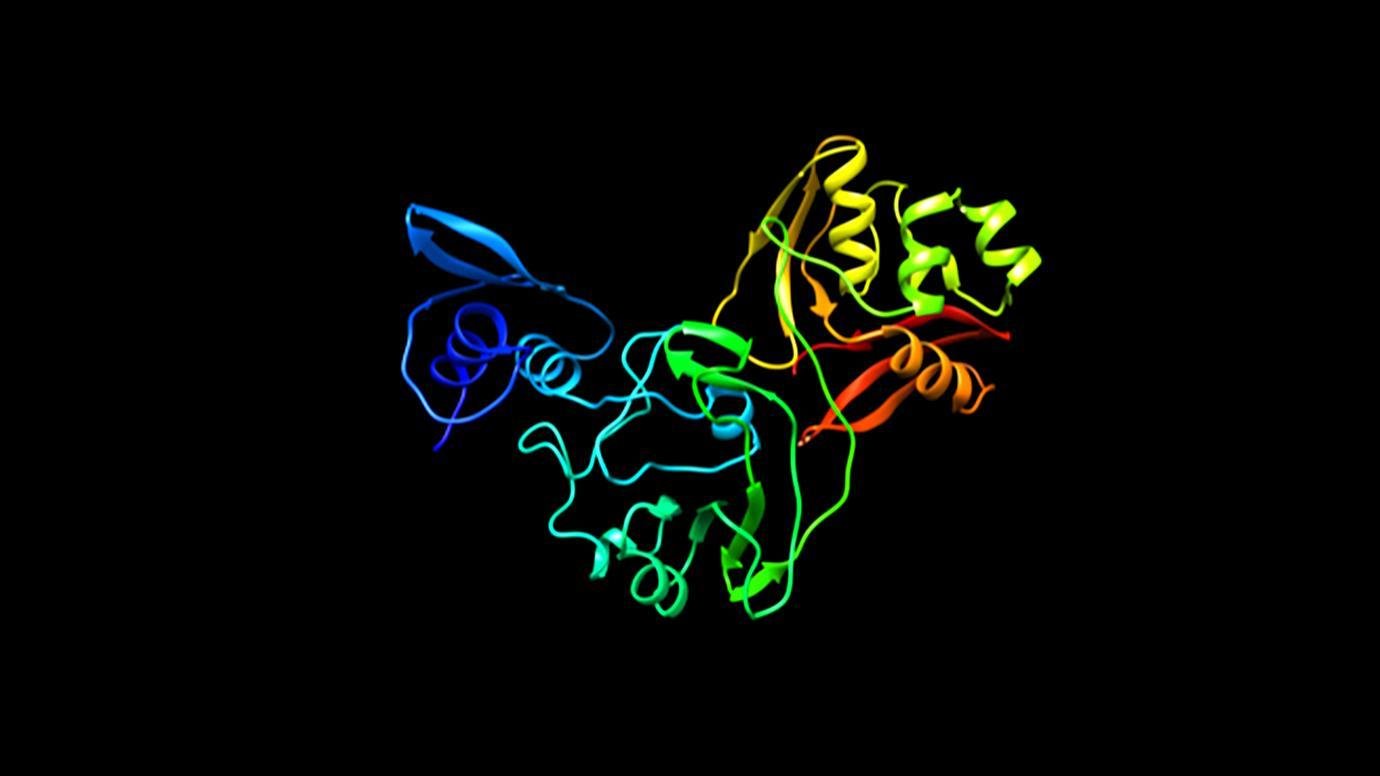 A newly mapped protein of SARS-CoV-2, the virus that causes coronavirus disease 2019 (COVID-19). The structure was solved by a team including the University of Chicago, the U.S. Department of Energy's Argonne National Laboratory, Northwestern University Feinberg School of Medicine and the University of California, Riverside School of Medicine. (Image courtesy: Joachimiak et al.)
Protein structures can be incredibly complicated — COVID-19 protein structures are no exception. The hope is that a better understanding of the structure of the virus proteins will enable researchers to identify vulnerabilities they may be able to exploit to stop its spread.
"What we are doing at the APS is that we are looking at the proteins that are involved with the infection and the replication process of the virus itself," said Streiffer. "Effectively, what we are trying to do with that is that by knowing the structure of the protein — think of it as a 'lock and key' problem — if the protein is the lock, then knowing the atomic structure of the protein gives us the details of the lock so that we can either figure out a key that will open the lock or, in many cases, figure out a 'super glue' that we can put into the lock to prevent it opening or prevent it from functioning."
Streiffer said that researchers also hope that a better understanding of the virus proteins will speed the development of vaccines that would provoke an antibody response in the body "that would ultimately prevent the infection in the first place."
Having mapped the most important protein structures of the COVID-19 virus, the next step towards a treatment is to identify therapeutic compounds that may be effective against it — but there are "billions" of potential therapeutic compounds, according to Streiffer. Which is where supercomputers and machine learning come in.
"I think what AI (machine learning) does for us is take the place of human intuition," said Streiffer. "What the artificial intelligence does is figure out the rules that tell the computer what structure is likely to interact with a particular protein, thereby allowing them to hopefully identify viable treatments."
The supercomputer is then able to narrow the list of potential treatments from "billions of compounds" down to "maybe a thousand" that scientists can then test in a lab. 
Streiffer says the best case scenario is that researchers will find an existing approved medicine that is also effective against COVID-19.
"If one of those is identified that might have some interesting function then the route of that to being actually used in humans is relatively quick in that it's a known drug compound."
But if they find a new compound that has not been approved for medical use on humans previously, the process of testing and approval will be much longer.
"Everybody's hope right now is that there is something that we already know about that turns out to be useful," said Streiffer. 
---