Like pretty much every other aspect of daily life in Chicago, the coronavirus pandemic has impacted the way reporters gather and share the news. 
That's certainly been true for Michael Romain, editor of the Austin Weekly News, which circulates in Austin, Garfield Park and North Lawndale on Chicago's West Side. 
Romain says he's shifted to doing much of his reporting on the phone and via video conferencing technology, which can present challenges. 
"Face-to-face interviews and actually going to a site, getting that very personal contact, first-person reporting experience, I miss that," Romain said. 
But even in the midst of the COVID-19 outbreak, the Austin Weekly News continues to churn out local reporting on Chicago's West Side.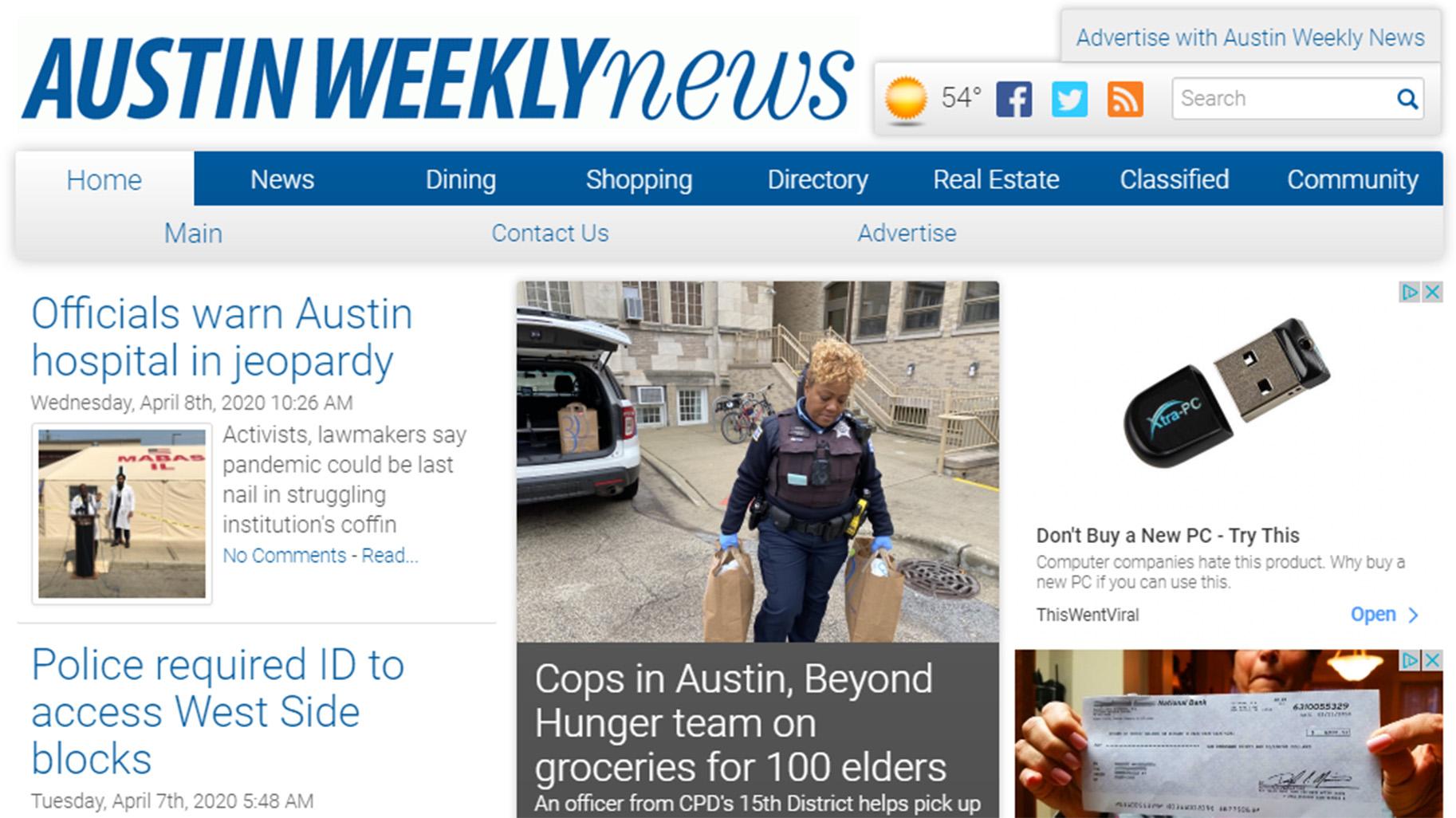 An image of the homepage of the Austin Weekly News website on Tuesday, April 4, 2020. (WTTW News)
In recent weeks, Romain has written stories about Austin residents concerned about incarcerated family members, Garfield Park residents making their own masks, as well as a general explainer about COVID-19 and ensuing safety precautions. 
He also writes for several other newspapers run by Growing Community Media, a nonprofit whose publications include the Wednesday Journal in Oak Park and the Forest Park Review.
"The main thing I've been reporting on, and this is not just in Austin, but in the suburbs too, are some very scared workers, on the ground workers, front-line workers," Romain said. "Workers that have been reaching out to me from area hospitals, nursing homes, who are just terrified." 
Austin is Chicago's largest community area by size, and is predominantly African American. Like several other black neighborhoods in the city, it's seen a disproportionate amount of COVID-19 cases and deaths. 
"One big reason for that may be the fact that so many African American people are in these front-line jobs, these essential jobs, that they have to go to because they need a paycheck," Romain said. "And when they go to the jobs, they're not safe." 
This story is part of our reporting series, COVID-19 Across Chicago.
---