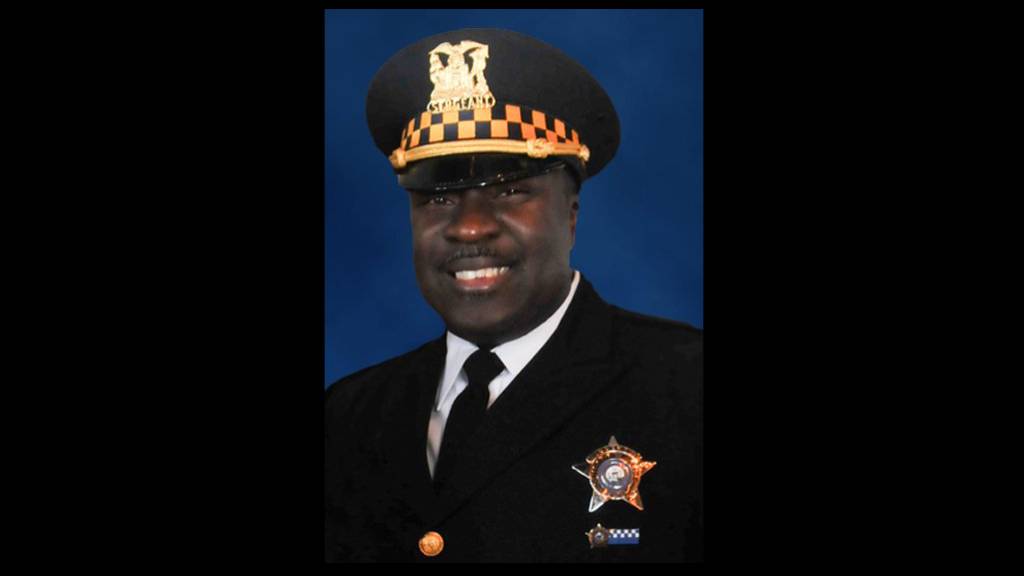 Sgt. Clifford Martin (Chicago Police Department)
The second Chicago police officer to die from the coronavirus was Sgt. Clifford Martin, a lifelong Chicagoan and father of three, who grew up in a housing development in Chicago and became one of the most "respected detectives in Chicago Police Department" in his 25 years with the department.
As of Saturday morning, 237 Chicago Police Department officers had tested positive for the novel coronavirus and roughly 1,000 – 8.2% of the CPD workforce – are out sick for reasons that may or may not be connected to COVID-19. Interim CPD Superintendent Charlie Beck said Martin, 56, had first experienced symptoms on March 20, stopped working on March 22, and that he'd then been hospitalized for two weeks.
Mayor Lori Lightfoot said Martin's widow told her Martin would want his death to serve as a warning to civilians to stay home.
"Sgt. Martin gave his own life in the service of others," Lightfoot said at a press conference Saturday morning. "Do not force our officers to be called upon to break up gatherings, in our parks and streets. This disease is real and it is deadly. And when you do gather, you're not only putting yourself at risk, but you're putting our officers at risk as well."
Beck said there's no way to know how Martin contracted the virus.
The superintendent said Martin's work station was thoroughly cleaned and anyone who came into contact with him was asked to self-monitor and to stay at home if they've exhibited any COVID-19 symptoms.
"Unfortunately this is a very, very difficult murderer to trace," Beck said of COVID-19. "I mean if you want to describe the cause of death by the virus, I guess you could extrapolate that it's a murder by virus. But that's not a technical term that's a term of art I just use."
Officers who remain on the job have enough personal protective equipment, Beck said, pushing back on a narrative circulating among some officers, including on social media, that there's a shortage.
"I think that, you know, people want something, some magic protection when there really is not" such a thing, Beck said, noting that given national shortages it could become a problem in the future. "As for right now. You know I feel confident that we have provided enough."
Lightfoot said from the beginning of the ongoing pandemic that getting masks, gloves and other protective equipment to first responders has been a top priority.
"There's a difference between want and need," Lightfoot said. "My sense is, because this is an issue that we monitor on a daily basis, is that our first responders have the resources that they need to be able to do their job."
Two of Martin's children are Chicago police officers. CPD Chief of Detectives Brendan Deenihan, who'd worked with Martin when they were young detectives, said Martin was especially proud to have pinned his daughter, who in turn later pinned his son, when they were each sworn in to the department.
"Cliff would even send his kids a police 'Tip of the Day,' his wife told me, where he would text them tips on how to handle certain assignments that he knew they would encounter while on the job," Deenihan said. "As a sergeant, he always just wanted to be with his guys he would often remark. He just wanted to teach the detectives the right way to do the job, and the right way to do things in general."
On Thursday, Chicago police observed new, social distancing protocols during a funeral procession for Officer Marco DiFranco, who on April 2 became the first CPD officer to die due to the coronavirus. DiFranco was 50 years old and had worked undercover.
"I think that we managed to do something that was very respectful, that that showed high traditions of the Chicago Police Department, but was as safe as we could possibly make it," Beck said.
Chicago firefighter Mario Araujo also died Tuesday from COVID-19.
Follow Amanda Vinicky on Twitter: @AmandaVinicky
---