After a high-profile back-and-forth between Wisconsin Gov. Tony Evers, Republican state legislators and the state's Supreme Court, Wisconsin's spring election went forward Tuesday. 
But because of the coronavirus pandemic, many municipalities struggled to staff and operate polling places. Milwaukee, the state's largest city, had only five of its 180 voting sites open. 
The city of Kenosha, in southeast Wisconsin, had 10 polling place open Tuesday. Mayor John Antaramian says voting sites were purposefully scattered across the city for easy access and to encourage social distancing.
"With the pandemic, what you want to do is not have large numbers of people any one place. So it is safer for us to make sure we have it more scattered, and more in the areas where people live," he said. "We've been able to space people, we put up paneling, so that people don't have direct contact with poll workers … keeping things sterile and wiped down."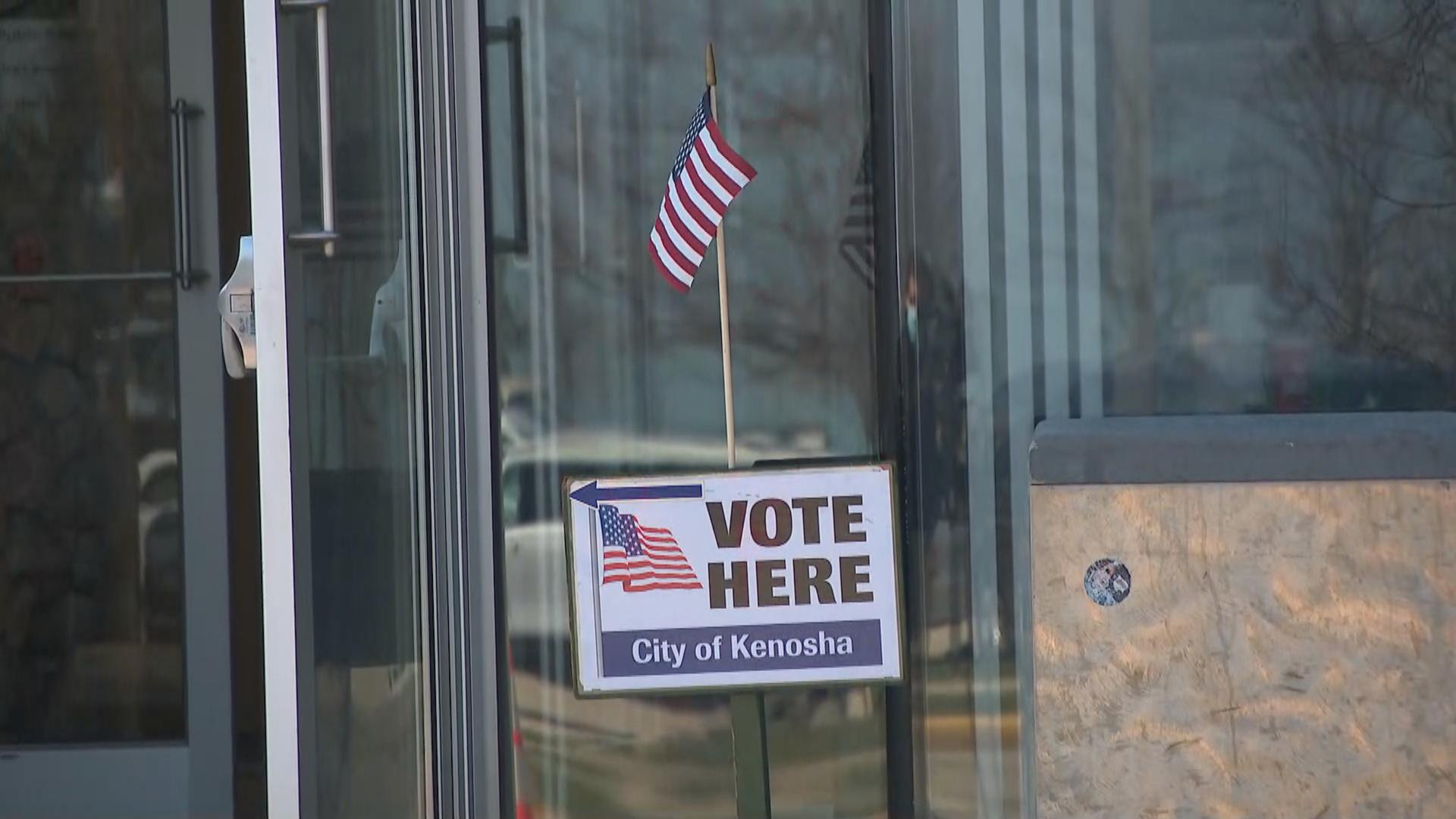 One of just 10 polling places open for voting in Kenosha, Wisconsin, on Tuesday, April 7, 2020. (WTTW News)
Still, Antaramian says the entire election should have been conducted via mail, to avoid risking exposure at in-person polling sites. 
"That would have been the safest way and the smartest way to continue the election, and also the safest way for the public," he said. 
Like in Illinois, COVID-19 has shuttered businesses in Kenosha and moved restaurants to only takeout or delivery service. Antaramian says both local government and businesses are eagerly awaiting guidance from the federal government for potential relief measures. 
"It's hard for us to do anything until we know what the rules are, and what we are able to do and not able to do. So a number of things, we're waiting on the federal government's guidelines, so we can act," he said. 
---